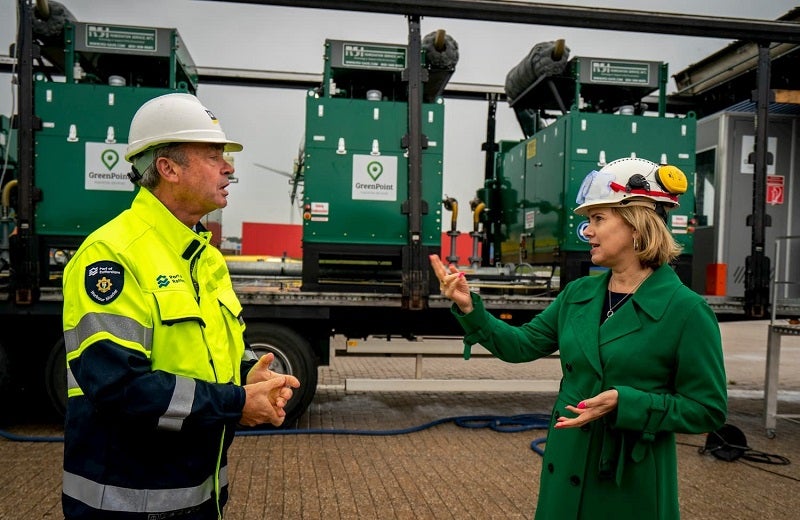 The Netherlands is planning to prohibit ships from removing vapours from their holds, called degassing, when in transit.
The nationwide ban supports the sector in procuring safe and environmentally responsible alternatives.
The Ministry of Infrastructure and Water Management has granted €250,000 to conduct mobile degassing systems trials.
Ships need to remove the leftover vapours after they unload the liquid cargo in a way that is environmentally responsible.
Currently, degassing is carried out when the ship is in transit.
During the process, the vapours remaining in the tanker are removed and new cargo can be loaded into a vessel.
Minister of Infrastructure and Water Management Van Nieuwenhuizen visited Seinehaven in Rotterdam to attend the trial of a mobile degassing system.
Van Nieuwenhuizen said: "It is important to me that we quickly arrange good alternatives to releasing vapours while en route.
"The existing procedure creates health risks for crews and local residents and is hazardous to the environment. We need to quickly determine the best alternative to this practice, and these tests will help."
In July, Port of Rotterdam announced the launch of a pilot project to handle and release containers without a PIN code.
In June, Konecranes received an order to supply a fleet of 16 diesel-electric Konecranes Noell straddle carriers to APM Terminals (AMPT) Rotterdam.
In May, Eagle Blane completed liquefied natural gas (LNG) bunkering at the Port of Rotterdam.