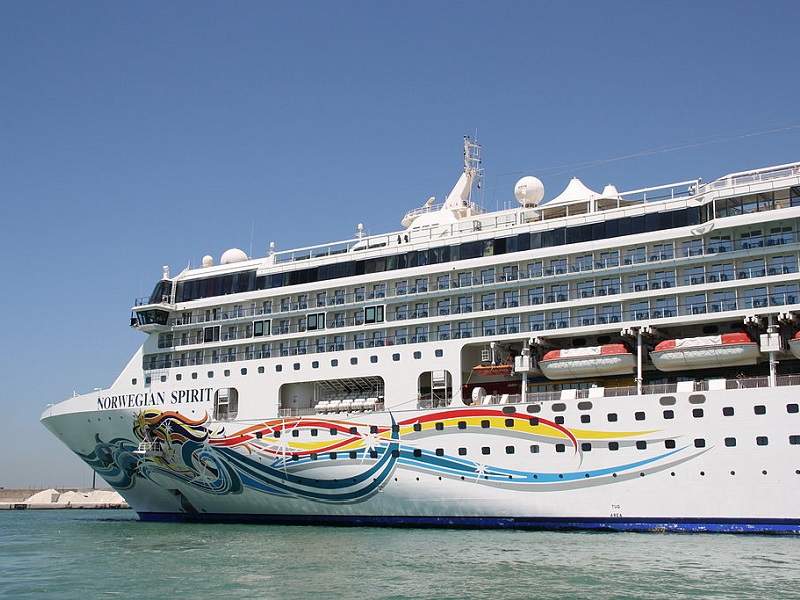 US-based cruise company Norwegian Cruise Line Holdings has joined a host of businesses in the maritime industry to declare war on plastics by pledging to ditch single-use plastic straws across its fleet.
The company, which operates brands including Norwegian Cruise Line, Oceania Cruises and Regent Seven Seas, said it will eliminate plastic straws from its 26 ships and its two island destinations, Great Stirrup Cay in the Bahamas and Harvest Caye in Belize. As part of the move, Norwegian Cruise will eliminate more than 50 million straws every year.
Norwegian Cruise Line Holdings president and CEO Frank Del Rio said in a statement: "Eliminating single-use plastic straws across our global fleet and island destinations builds on our global environmental programme 'Sail & Sustain' and further reduces our environmental footprint."
The move comes as part of the brand's environmental commitments, which include increasing sustainable sourcing, minimising the amount of waste that ends up in landfill, investing in emerging technologies and reducing CO2 emissions.
Norwegian is a member of Ocean Conservancy's Trash Free Seas Alliance, which groups together businesses including Walmart, Danone, Bank of America and PepsiCo to tackle plastic pollution and help clean up the oceans.
Welcoming the company's pledge, Ocean Conservancy chief executive officer Janis Searles Jones said: "Plastic straws are just a fraction of the plastic in the ocean, but they are always among the top ten items collected during Ocean Conservancy's annual International Coastal Cleanup and can be deadly to ocean wildlife, which is why we have long urged our supporters to skip the straw when they can."
Plastic pollution has become an increasingly serious concern for environmentalists following China's ban on plastic imports, and has encouraged a number of businesses and brands across industries to invest in sustainable solutions and commit to cutting down their use of plastic.
In the maritime industry, expedition line Hurtigruten became the world's first plastic-free cruise company when it announced plans to ban single-use plastics from its fleet. Royal Caribbean International also aims to eliminate plastic straws across all of its brands by the end of 2019.
Carnival Corporation, which owns P&O Australia, Princess Cruises, Cunard, Holland America and Seabourn, has further pledged to abolish all single-use plastics from its ships by 2022, with Peregrine Adventures also committing to eliminate plastic straws on its small ships.