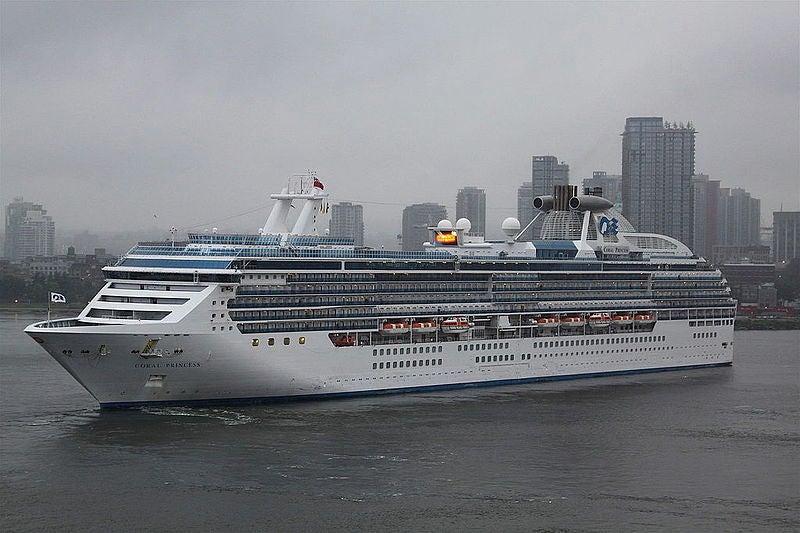 Due to the decree issued by Argentina's President Alberto Fernandez, Princess Cruises' Coral Princess has departed from the port of Buenos Aires.
According to the decree, which came into effect at midnight due to the Covid-19 pandemic, the ship would be stuck in the port for many days and passengers would not be allowed to disembark from the ship.
Therefore, the operator decided to leave the port.
The ship is now on its way to Montevideo, Uruguay, to collect supplies and fuel on 20 March.
The company is currently trying to secure permissions for passenger disembarkation at Uruguay. It is also seeing other options for disembarkation if any issues arise at Montevideo.
In a statement, Princess Cruises said: "Internet and guest stateroom telephone service remain complimentary so that guests can stay in touch with family. Updates will be made available as we obtain more information.
"This is an unprecedented situation and we thank our guests for their continued patience and understanding. The safety, health and well-being of everyone on board remain our highest priority."
Another ship, Pacific Princess is on its way to Fremantle, Australia, and is expected to arrive on 21 March.
The cruise ship operator is arranging flights for passengers to return back home.
Earlier this month, Princess Cruises announced that the crew on board the Grand Princess cruise ship will be allowed to disembark and will be repatriated using charter flights.
Princess Cruises decided to stop all cruise trips for two months in response to the coronavirus (Covid-19) pandemic.
Last month, Princess Cruises said that all passengers on the Diamond Princess have left the ship.