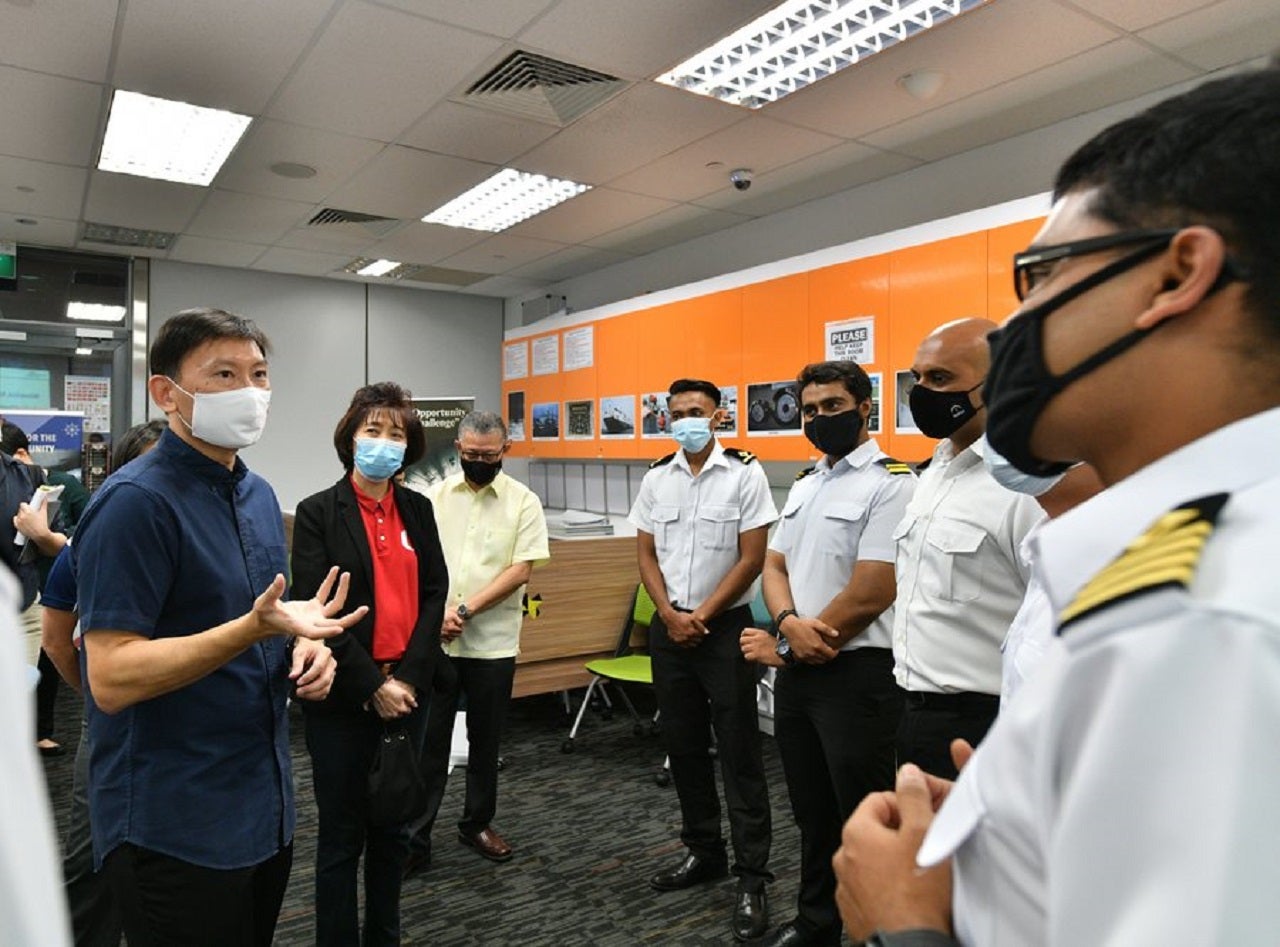 The Maritime and Port Authority of Singapore (MPA), the Singapore Maritime Officers' Union (SMOU) and the Singapore Organisation of Seamen (SOS) have announced the extension of the financial aid by three additional months for the Singaporean seafarers.
With the extension under the Seafarers Relief Package (SRP), the aid has now been increased to six months of up to S$4,800 from the previous cap of three months of up to S$2400.
Those seafarers from Singapore who did not receive shipboard employment from 1 May to 31 December will be eligible for the package.
Previously, the SRP eligibility period was until 31 July.
The cadet trainees under the Tripartite Nautical Training Award (TNTA) and Tripartite Engineering Training Award (TETA) place-and-train programmes and other qualifying seafarers have benefitted from the SRP.
The shipboard attachments and employment of the trainees and the seafarers were affected by the Covid-19 pandemic.
Ministry of Transport and Ministry of Foreign Affairs Senior Minister of State Chee Hong Tat said: "Seafarers play a vital role in enabling global seaborne trade and keeping the supply of critical goods flowing.
"To enhance our safety net for Singaporean seafarers, we will extend the Seafarers Relief Package to provide more help to those whose jobs are affected by Covid-19. We will also support seafarers to go for training and to upgrade their skills."
The programme is part of the MaritimeSG Together Package that was launched in April. It is expected to support the maritime industry amid the global pandemic.
In August, MPA planned to adopt enhanced measures to ensure secure safe port operations and assist crew change.