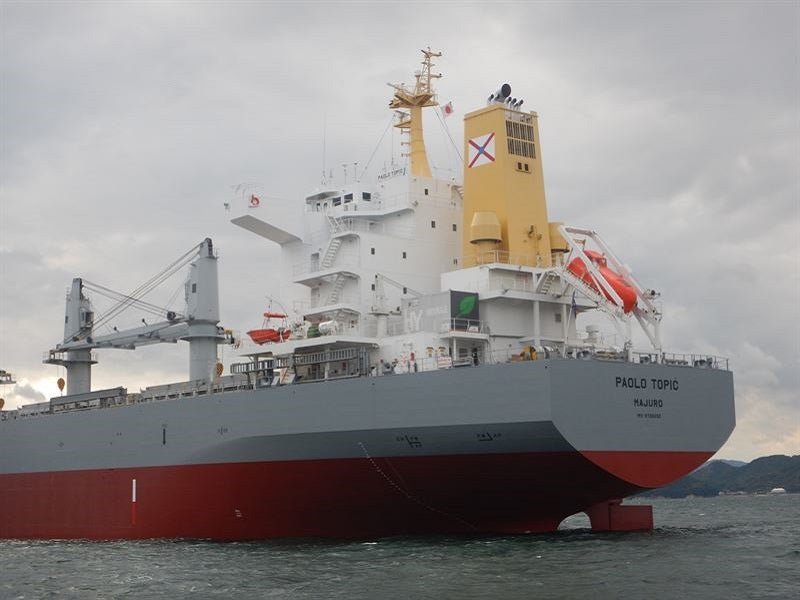 Wartsila, along with Marfin Management and Solbian, has finished the deployment and commissioning of a hybrid power solution in combination with a PV solar energy system onboard a bulk carrier ship.
Under the management of Marfin Management S.A.M., the installation was performed onboard a 2016-built bulk carrier, M/V Paolo Topic, at Japan's Onomichi Dockyard.
The integrated Wartsila HY Module capability encompasses an energy management system and batteries for supplying auxiliary power to the grid.
It can minimise environmental impact as well as reduce the cost of operations.
This is realised by cutting down maintenance requirements and fuel consumption.
Besides, the solution helps the vessel to reach a positive spot in connection with the industry's Energy Efficiency Existing Ship (EEXI) and Carbon Intensity Indicator (CII) indexes.
Wartsila Marine Power business development director Giulio Tirelli said: "This installation represents a truly significant breakthrough in enabling the bulker fleet to increase both its economic competitiveness and environmental performance. The decarbonisation of shipping is a major priority for stakeholders throughout the maritime sector, and this unique solution helps us take a long step towards reaching this goal."
As a compact containerised technology, Wartsila HY Module for bulkers reduces a ship's discharges by improving the onboard power generation, consumption, and management.
In a statement, Wartsila said: "The HY module gives the possibility to combine and integrate an energy storage system and additional energy sources, such as solar power, with Wartsila's highly sophisticated Energy Management System (EMS) to deliver auxiliary power."
The EMS is responsible for the management of engines, batteries, power distribution.
In combination with solar panels on the weather deck, this system is said to be the first such solution in the maritime space.
The containerised solution, which has been deployed without the requirement for dry-docking, has been put on the vessel's deck for saving space.
Earlier this month, Wartsila Voyage partnered with Microsoft to support its efforts towards industrialising internet of things (IoT) for the shipping industry.