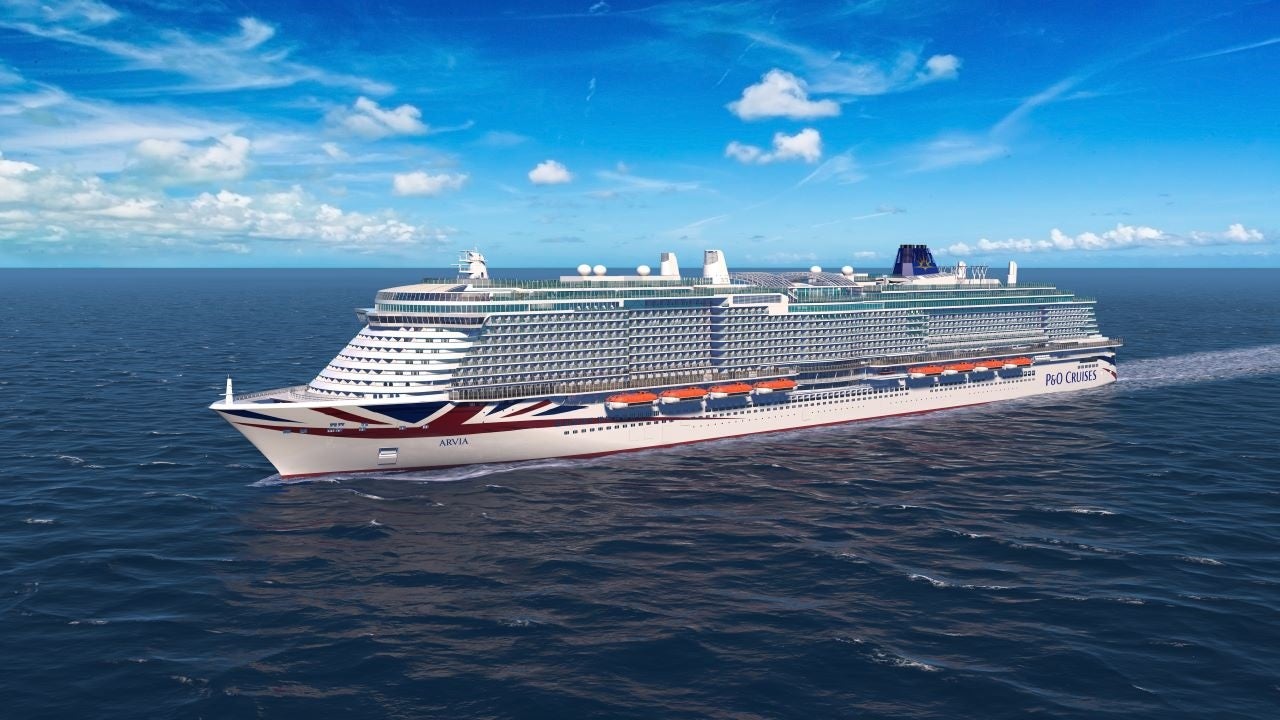 The Arvia is a sister ship to the Iona luxury cruise ship. Credit: P&O Cruises.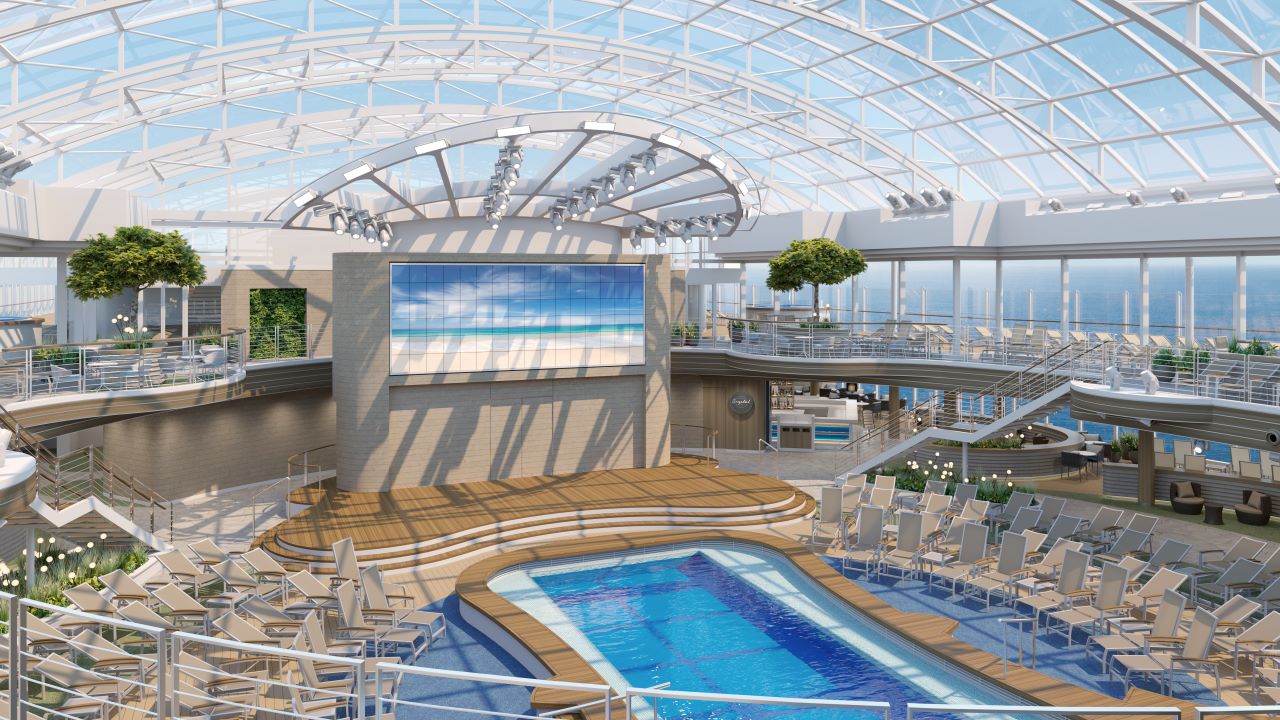 The Arvia will feature a 970m² retractable SkyDome roof. Credit: P&O Cruises.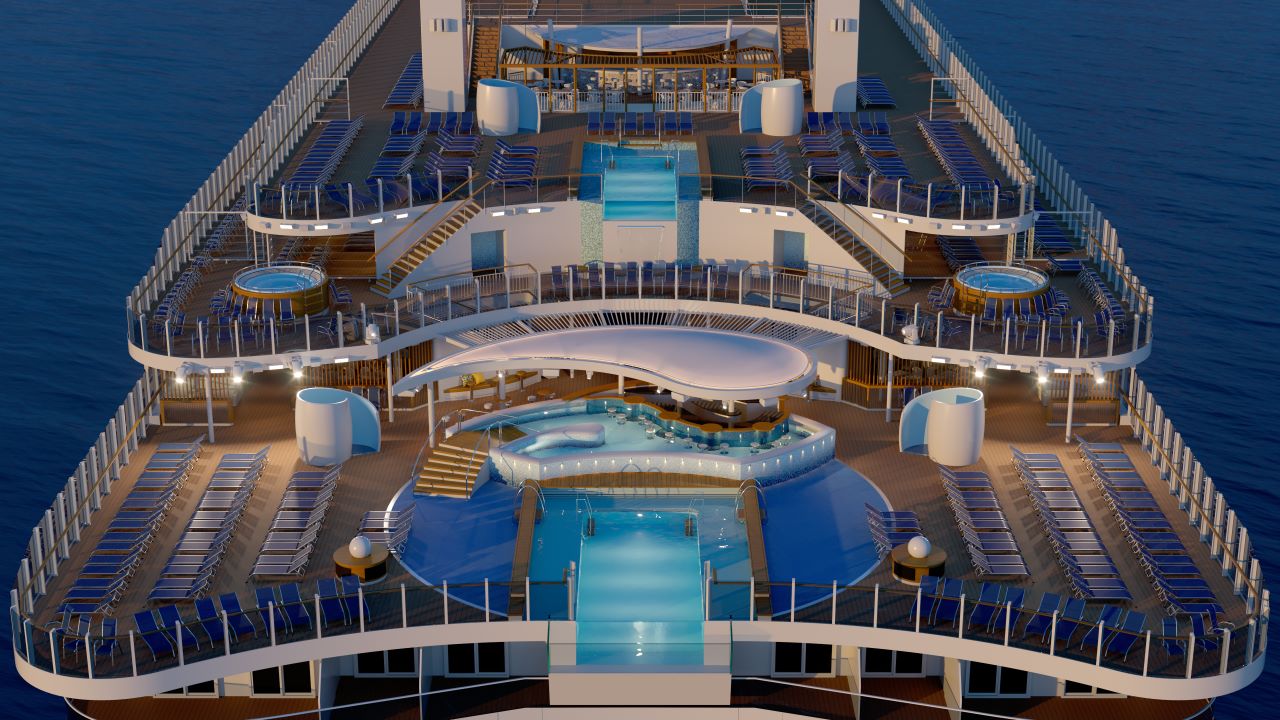 The decks 16 and 18 will feature a swim-up bar in addition to an infinity pool. Credit: P&O Cruises.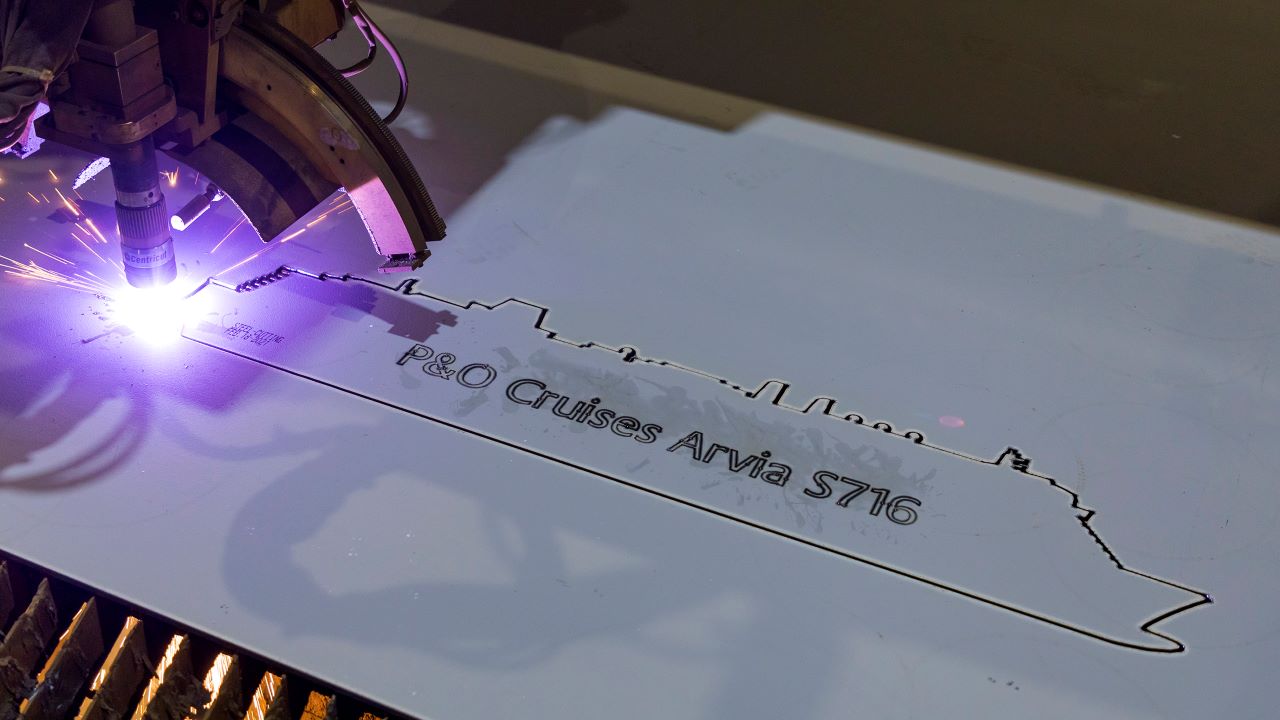 The construction of the Arvia commenced with the cutting of first steel in February 2021. Credit: P&O Cruises.
Arvia is the second liquefied natural gas (LNG)-powered Excel-class luxury cruise ship under construction for British cruise line P&O Cruises.
The cruise ship will join its sister ship Iona in December 2022. Iona was delivered in December 2020 and is scheduled to enter service in mid-2021.
The Arvia cruise ship is being built by Meyer Werft shipyard in Papenburg, Germany.
The first steel was cut for the vessel in February 2021. Arvia will be the fourth ship in P&O Cruises fleet of cruise ships from Meyer Werft.
Arvia cruise ship design and technical specifications
Arvia, which means 'from the seashore', is optimally tailored to the preferences of British passengers. The newbuild is structurally similar to the Iona cruise ship, which is the biggest cruise ship ever constructed for the UK market.
The Arvia cruise ship will measure approximately 344.5m long with a moulded breadth of 42m. With a gross weight of more than 180,000t, the ship will provide accommodation for up to 5,200 passengers and 1,762 crew. It will have 20 decks and 2,614 passenger cabins.
Dining facilities
The Arvia cruise ship will feature a unique blend of new bars and 20 restaurants with dining facilities in addition to fleet favourites and iconic Iona foodie experiences.
The 6th Street Diner on Deck six will offer all-American eats complemented by a big-flavour menu of Stateside favourites. It will feature modern-retro seating, atmospheric lighting and a jukebox.
The Quays, a multi-venue dining piazza, will be located on Deck eight with fine culinary treats such as Roast Carvery, which will reinvent the classic Sunday roast with a range of meats. Deck six will also house the Green & Co's, which will offer fish and plant-based dishes and sushi.
Anderson's Bar on Deck six will offer a boutique gin and rum distillery. The deck will also accommodate Sunset Bar, which will feature cooling sun canopies, whirlpools and a laid-back atmosphere, including swinging seats and live DJ sets. Amber Lounge on the same deck in the Grand Atrium will host dramatic ocean vistas, aerial artists and live entertainment.
The Infinity Pool and Bar and Panorama Pool & Bar on decks 16 and 18 will feature a swim-up bar in addition to an infinity pool with uninterrupted views of the ship's wake.
Entertainment facilities on board Avira cruise ship
A 970m² retractable SkyDome glass roof will be the special entertainment feature of the cruise ship. Located on decks 16 and 17, SkyDome will include SeaScreen, which will offer both blockbuster movies and classic movie sing-alongs.
The SkyDome will also be used for cocktail parties, live music, late-night DJ sets under the stars, cookery demonstrations, family shows, game shows, and interviews. The guests can also enjoy family show in the two-tier Headliner's Theatre and family-movie matinee in a multi-screen boutique cinema Ocean Studios.
Deck 19 will offer two navigational courses, an Altitude Skywalk high-ropes adventure feature and Altitude Minigolf 54m above the ocean. The Altitude Sports Arena and a water theme park-based Altitude Splash Valley will also be available.
Retail and wellness offerings at the Arvia
The retail section of the cruise ship will include The Avenue on Deck eight with more than 1,300m² of shopping space. The Oasis Spa and Health Club on decks five and six will feature two VIP Couple Suites furnished with a hammam and steam room, a therapeutic cool room, a restorative salt sauna, and Kneipp Walk.
Propulsion
The cruise ship will be powered by a 61,760kW, eco-friendly LNG drive system with a propulsion power of 37MW. The LNG-powered propulsion system will enable the vessel to sail at a maximum speed of 21.5k.