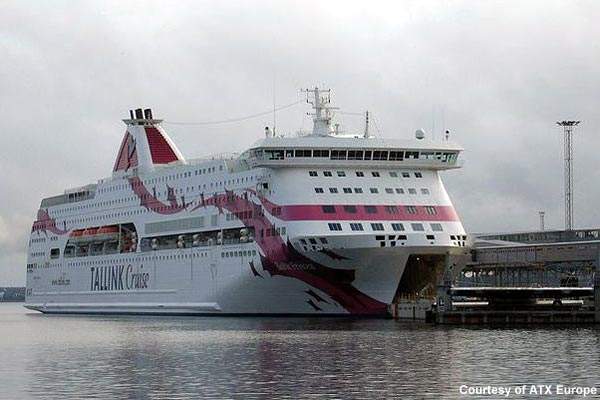 The Baltic Princess is the Baltic Queen's immediate sister ship and also sails on Baltic routes.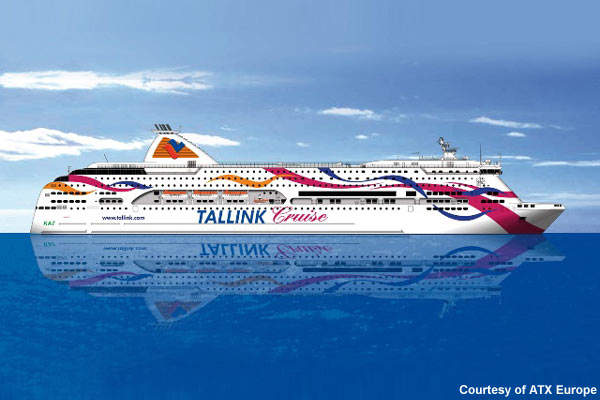 The Baltic Queen is now the largest cruise-ferry in the region.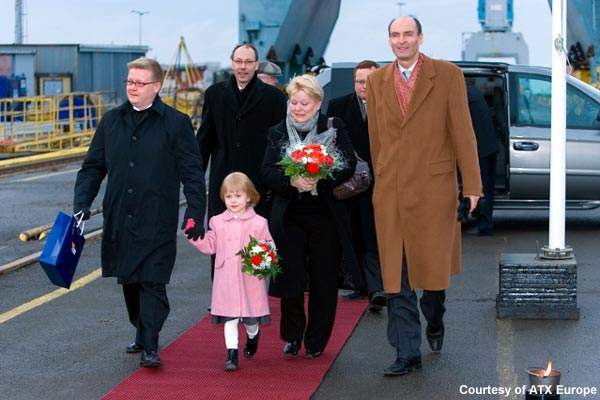 The ship was launched from dry dock in December 2008 by four-year-old Mea Mehtonen, who is the daughter of a Tallink marketing manager.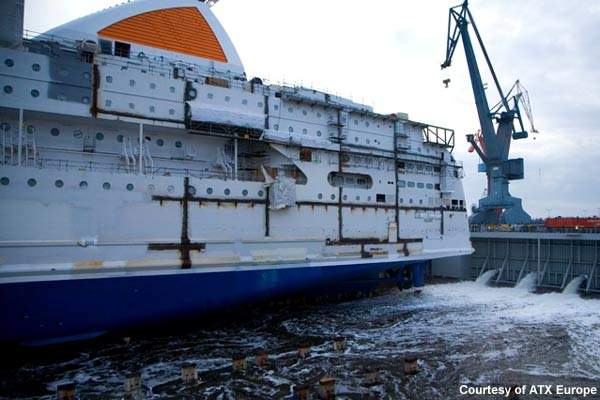 The Baltic Queen being launched, with some finishing to be carried out prior to delivery.
The M/S Baltic Queen is one of the latest Galaxy Class cruise ferries to enter the Tallink fleet. Tallink is a leading Estonia-based cruise / ferry operator that carries over 17 million passengers a year and has around a 50% market share on northern Baltic routes (some routes are only served by Tallink).
The ship (yard number 1,365) was constructed at the STX Europe shipyard (Formerly known as Aker Yards ASA – the group changed its name to STX Europe in November 2008) in Rauma, Finland (STX Finland Cruise Oy is the Finnish subsidiary) and was launched from dry dock on 5 December 2008 at the shipyard.
The vessel was christened Baltic Queen by four-year-old Mea Mehtonen, the daughter of Tallink marketing manager Henry Mehtonen. The keel for the ship was laid on 22 April 2008. The Baltic Queen (previously known as Cruise 5) was built according to a contract signed on 11 April 2007 worth €180m ($233.35m) and was the fifth vessel built by STX Europe for Tallink.
"The M/S Baltic Queen is one of the latest Galaxy Class cruise ferries to enter the Tallink fleet."
The vessel, which is a sister ship to M/S Galaxy and M/S Baltic Princess, is scheduled to start cruises, following her delivery, in spring 2009 from Tallinn to Stockholm via Mariehamn and will replace the older M/S Romantika (built in 2002) on the route (Romantika will now be used on the Riga-Stockholm).
As the vessel's proposed cruising route is in the northern Baltic she has been designed to a 1A super ice class specification with the capability of navigation in the extreme ice conditions of Arctic seas to allow year-round operation on these Baltic routes.
Baltic Queen specifications
The new 48,300t Baltic Queen has an overall length of 212.10m (695ft 10in), a length between the perpendiculars of 194.4m, depth to main deck 9.7m, depth to embarkation deck 18.2m, a scantling draft of 6.4m, a deadweight of 4,850t and a moulded breadth of 29m (95ft) with an onboard capacity for 2,800 passengers in 927 cabins (2,500 berths, with an additional 130 crew cabins) and 1,130 lane metres of vehicles (420 cars maximum).
The Bureau Veritas notation for the ship is C + hull, ro-ro passenger ship, unrestricted navigation, +MACH, AUT UMS, SYS-NEQ-1 ice class 1A super.
"The Baltic Queen has been designed a 1A super ice class specification."
The engine capacity of the vessel is 32,000kW generated from four Wärtsilä 16V32 diesel engines and allows a cruising speed of 24.5kt (45.37km/h) through two controllable pitch propellers. There are also four 1,800kW bow thrusters for manoeuvring in port. The engines have had catalytic reduction units installed for better control of exhaust emissions making the vessel more environmentally friendly.
Entertainment and facilities
The Baltic Queen has 12 decks and includes a host of luxury facilities found on other cruise ships. The cruise ferry will have five first-class restaurants with seating for 1,250 passengers, five bars serving alcoholic beverages during the duration of the voyage, a conference centre with 450 seats and a show lounge for review-type entertainment, a disco / night club, a sauna and spa, a fitness area and three extensive duty free shopping / boutique areas on deck six. On deck seven there is
extensive seating for passengers along with a children's play area, bars, restaurants and an amusement arcade.
The ship has been described as a multi-functional floating hotel as she is able to offer ferry service for cars and freight trucks, mini-cruise facilities for passengers, conference facilities for corporate events and also educational cruises.