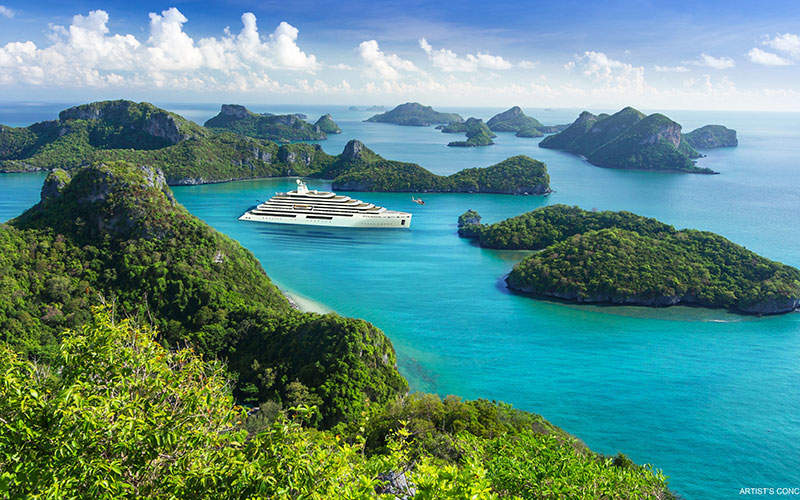 Crystal Endeavor, the world's first purpose-built polar-class megayacht, is being built for Crystal Cruises. Image courtesy of Crystal Cruises.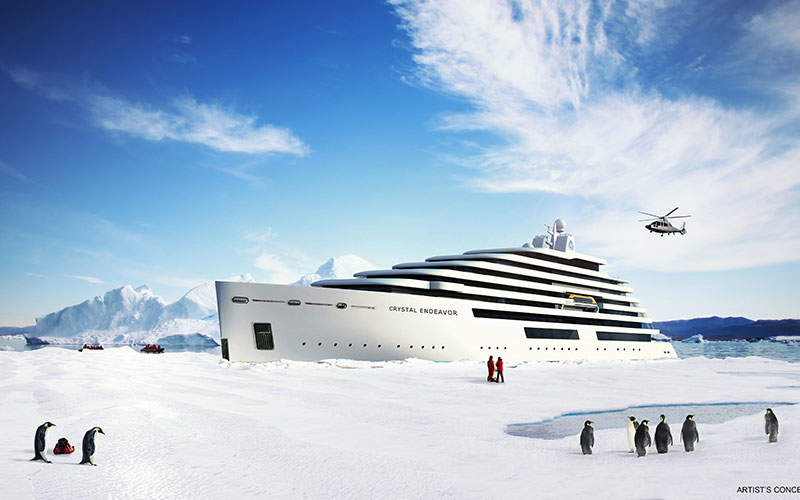 Crystal Endeavor will make its debut voyage in 2018 and will operate in areas including Arctic, Antarctic and tropical regions. Image courtesy of Crystal Cruises.
Crystal Endeavor will feature a common spa and a conservatory space for guests. Image courtesy of Adams Homestay Cochin.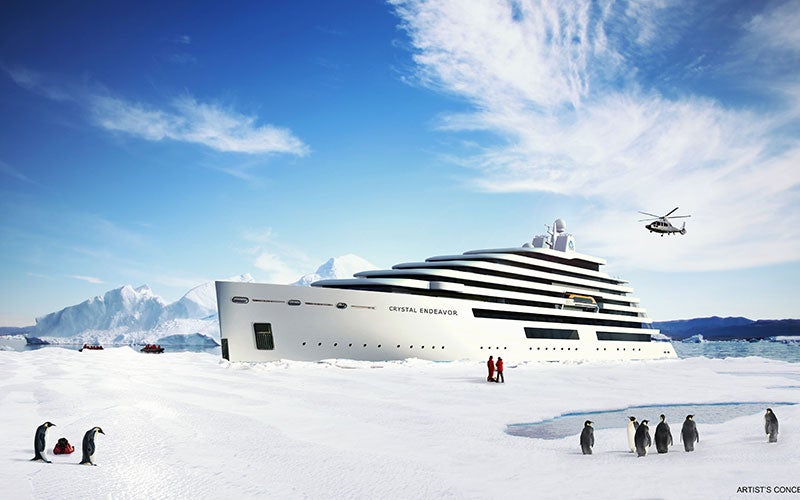 Crystal Endeavor will be the world's first purpose-built mega-yacht with P6 polar-class designation. Lloyd Werft Group is building the vessel at its shipyard in Bremerhaven, Germany, for Crystal Cruises.
The megayacht derived its name from HME Endeavor, the research ship used by Captain James Cook to discover Australia and New Zealand.
The yacht construction will begin with its steel cutting ceremony, which is expected in May 2016. Reservations will be opened for its debut expedition in late 2016.
Following its maiden voyage in 2018, the vessel will operate in Arctic, Antarctic and tropical regions.
Crystal Endeavor design and accommodation details
The Crystal Endeavor megayacht will be 183m long and offer a gross tonnage of 25,000t. It will provide accommodation for 200 travellers in 100 guest suites.
Once operational, the vessel will be the world's largest and the most spacious megayacht. Its largest suites will have a total area of 3,122ft², including 1,614ft² interior and 1,507ft² balcony areas.
Its luxury suites will feature a master bedroom, two guest bedrooms, indoor and outdoor living areas, a private conservatory, a garden and an outdoor Jacuzzi, as well as a private spa and gym outfitted with sauna, steam and treatment rooms.
The 400ft² standard suites will be larger than those in current luxury cruise ships.
The vessel will offer 270° panoramic views for watching aquatic wildlife through the Crystal's signature Palm Court aboard the vessel.
Facilities aboard Crystal Endeavor
The luxury yacht will offer personalised services and a 1:1 crew-to-guest ratio.
It will provide two helicopters and landing pads for flight expeditions, as well as two seven-person submarines, eight electric amphibious zodiacs, jet skis, wave runners, kayaks, paddle boards, snorkelling and scuba equipment, a recompression chamber, and a multi-person all-terrain vehicle (ATV).
Guests can also experience a ride on SEABOB, the world's most technically advanced underwater scooter.
"Once operational, the vessel will be the world's largest and the most spacious megayacht."
The yacht will offer a common spa and conservatory space for leisure. A 10,000ft² area will provide a full-service spa, yoga, pilates, a salon, a wellness centre and jacuzzis.
The vessel will also feature an infinity pool, the base of which can be converted into a dance floor or an open-air dining space.
Other entertainment venues aboard the vessel will include a 200-seat theatre, a cinema, a card room and a computer centre.
Navigation and propulsion of Crystal Endeavor
The megayacht will be equipped with a state-of-the-art dynamic positioning system (DPS). The computer-controlled systems of the DPS will automatically adjust propellers and thrusters to manage the ship's position, even in adverse weather conditions.
The system will also help the yacht float over coral reefs without using anchors, preventing damage to underwater flora and fauna.