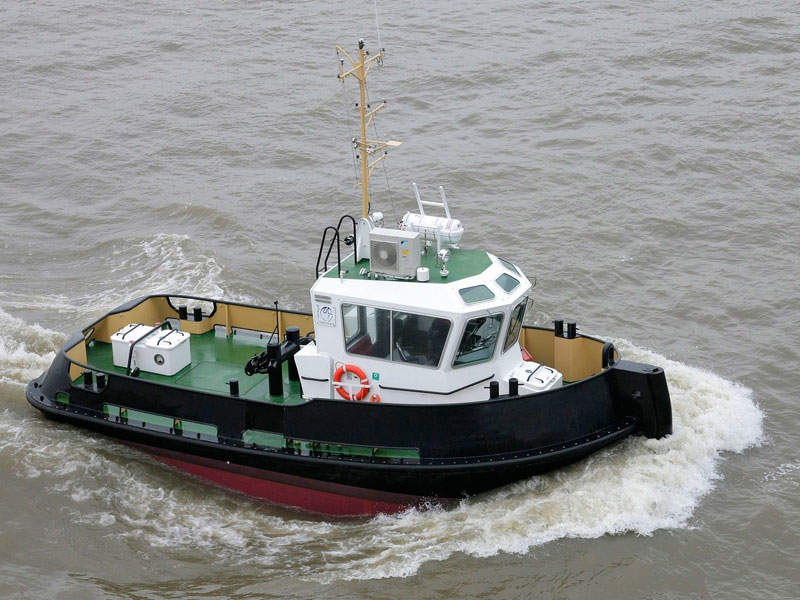 Damen Satn Tug 1205 has a maximum bollard capacity of 8.3t and a maximum speed of 9.7k. Credit: Damen Shipyards Group.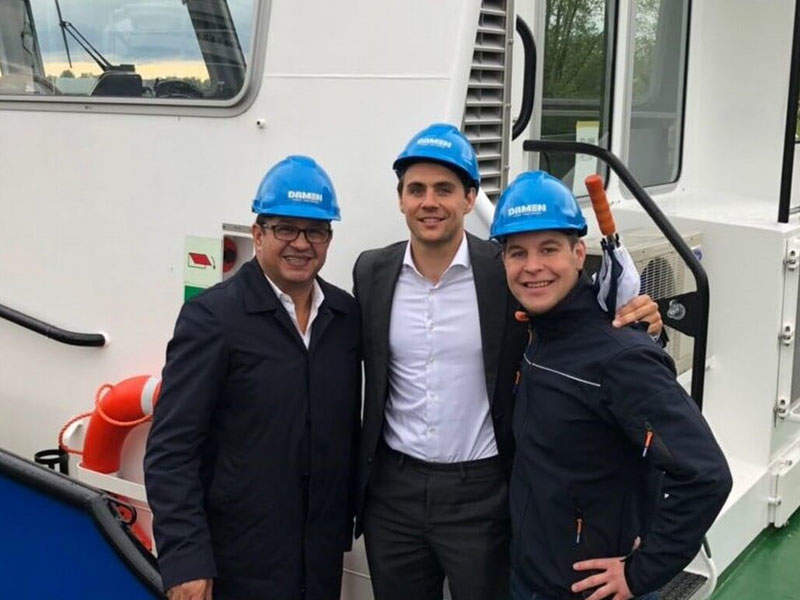 Corpetrolsa Group received a Damen Stan Tug 1205 in May 2018. Credit: Damen Shipyards Group.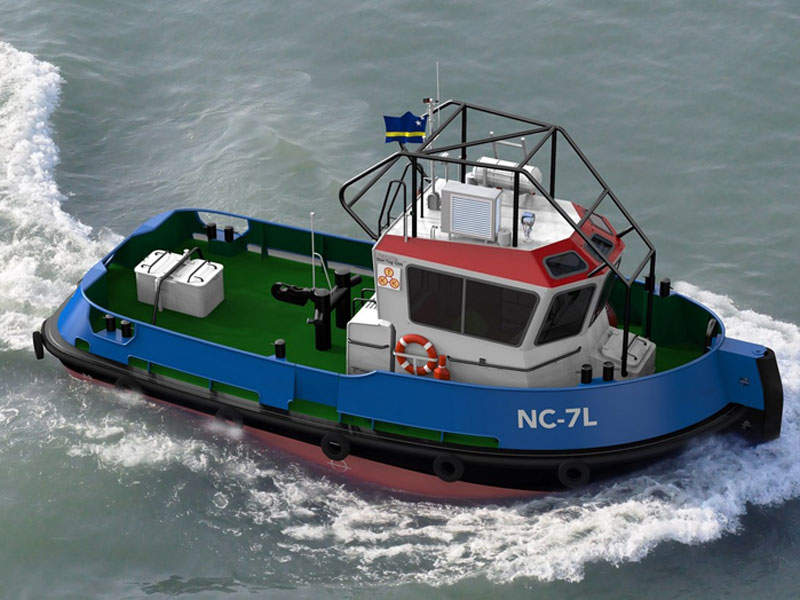 The Stan Tug 1205 is mainly used for towing and mooring operations. Credit: Damen Shipyards Group.
The Damen Stan Tug 1205 is built by Damen Shipyards Group for use in towing and mooring operations. The vessel offers high stability and manoeuvrability for the users.
The first Stan tug 1205 was sold by Damen during the Seawork exhibition held in June 2010.
Corpetrolsa Group placed an order with Damen Shipyards Group for one Damen Stan tug 1205 in May 2018.
KTK Tugs received two Damen Stan tug 1205 vessels in March 2015. Damen Marine Services took the delivery of one vessel in August 2011.
Svitzer Middle East received two vessels in November 2010, while Marine Dredging Company received two Stan 1205 tugs in August 2010.
Stan Tug 1205 design and tank capacities
The Stan Tug 1205 has a length of 13.08m, overall beam of 5.28m, and depth of 2.3m at sides. Its resiliently mounted wheelhouse offers an extremely low noise level of 55 dB(A).
Classified by Bureau Veritas, the tug has the capacity to store 5.8m³ of fuel oil, 0.35m³ of freshwater, 0.33m³ of sewage and 0.3m³ of bilge water.
Stan Tug 1205 deck layout
A 24V electrically-driven anchor winch and a Mampaey Disc-type towing hook with a 15t safe working load (SWL) are fitted on the main deck. It is also installed with side / astern Rubber D-fender and 380mm push bow cylindrical rubber fender.
The sound-insulated air-conditioned wheelhouse and accommodation units are furnished with durable modern linings and composite synthetic flooring.
A two-person bench, table, and a helmsman seat are featured in the wheelhouse, which is enclosed with aluminium-framed windows. The below deck is equipped with a kitchen unit, shelves, four lockers and two optional berths for crew.
"The tug offers a maximum bollard pull of approximately 9t and a maximum speed of 9.7k."
Features of the foredeck include a heavy-duty push bow with rubber fender, double bollard, and fairlead integrated into the 1m-high bulwark.
The aft deck has a safe working area, flush engine room hatch, towing bitt with towing hook, rubber fendering all round, double bollards and fairlead, and removable safety rail. It offers a bulwark height of 800mm for increased towing, performance and line handling. The deck can be optionally fitted with an electric capstan.
Navigation and communications of Stan Tug 1205
Navigation and communications are supported by Sailor Compact 6248 VHF radios, a Furuno LS-6100 echo sounder, a Furuno GP-32 GPS, a Furuno FR-1835 Ø radar and a compass fluxgate from Cassens & Plath.
The vessel features navigation lights, including towing lights and side lights. It is also fitted with a 150W floodlight on the aft deck.
Stan Tug 1205 propulsion and auxiliary equipment
The tug is powered by two Volvo D9 MH main engines, which are capable of developing a maximum power of 442bkW (600bhp) at 1,800rpm. The engines are coupled to two Kaplan fixed-pitch propellers through Twin Disc MG 5091 gearboxes.
The propulsion system also includes two double-plate high-performance rudders and hydraulically-operated steering gear.
Auxiliary equipment on board the tug includes an Onan MDKBR-eQD generator, a SIWI VWSI 5013 bilge pump, and two 24V 230Ah battery sets with changeover facility.
The Stan Tug 1205 is fitted with fuel oil system, cooling system and sanitary system. It also has two 5kg CO2 and two 6kg dry powder fire-extinguishing systems.
The tug offers a maximum bollard pull of approximately 9t and a maximum speed of 9.7k.