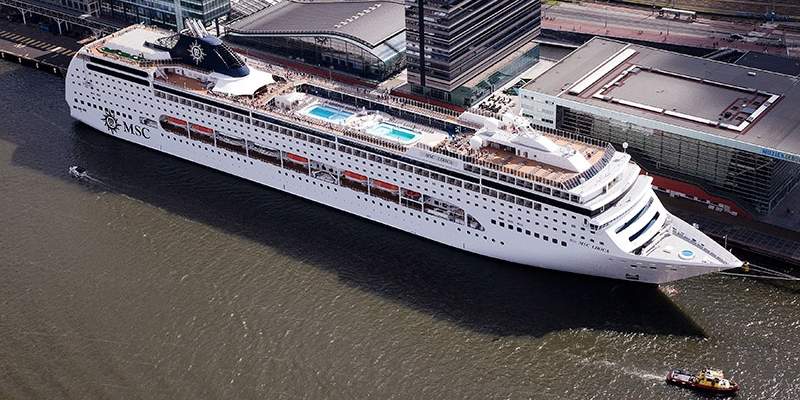 MSC Lirica was the last ship renovated under the MSC Cruises Renaissance Programme. Image courtesy of MSC Crociere.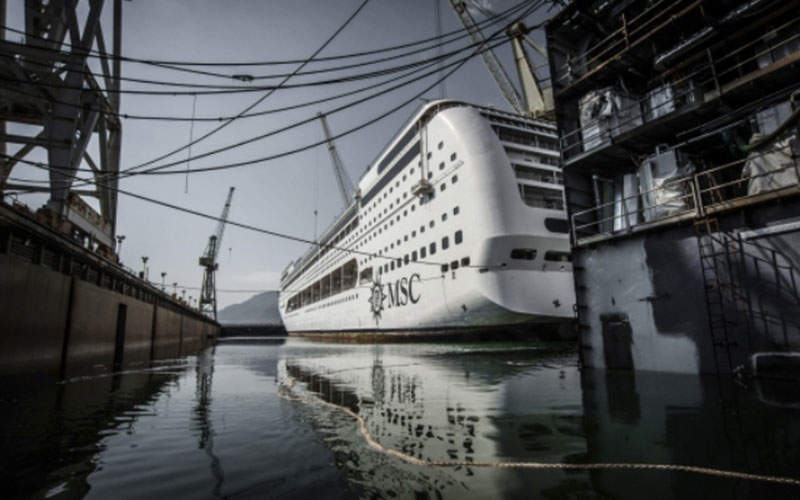 Lirica was dry docked in 2015 in Palermo. Image courtesy of Fincantieri S.p.A.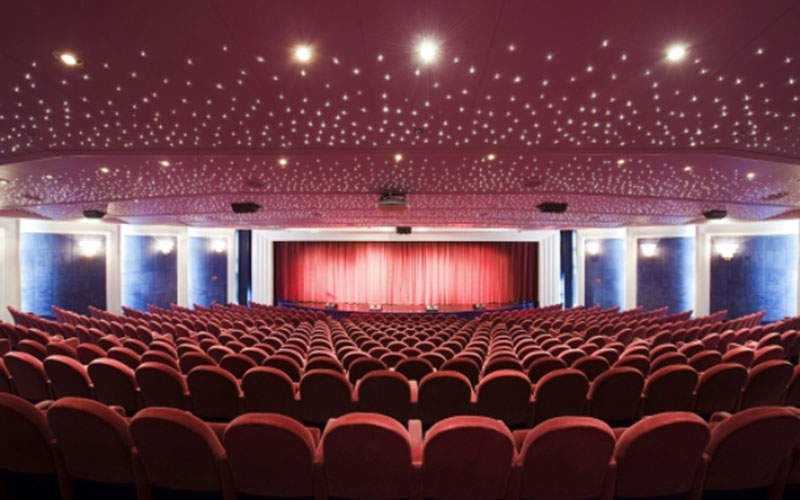 Lirica features the Broadway theatre on Decks 5 and 6. Image courtesy of MSC Crociere.
Deck 11 features a spa known as MSC Aurea Spa. Image courtesy of MSC Crociere.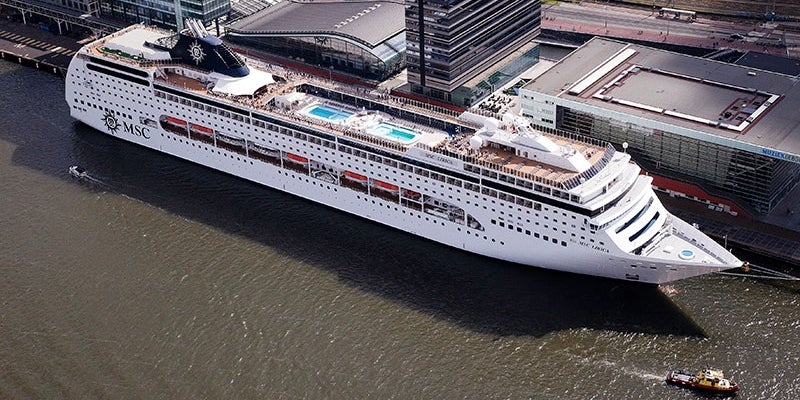 MSC Lirica is one of the four Lirica-class ships renovated under the Renaissance Programme initiated by MSC Cruises, the class owner and operator.
---
---
Viking Sea is the second ship of the Viking Star-class of cruise ships operated by Viking Ocean Cruises.
---
The overhaul of MSC Lirica was performed at Fincantieri's shipyard in Palermo, Italy, and completed in November 2015, marking the end of the two-year renewal programme that began in 2013.
The ship was completely customised for Chinese customers and reached her new homeport of Shanghai on 1 May 2016, after completing a 60-day grand voyage from Rio de Janeiro in Brazil via Barcelona, Marseille, Genoa and Dubai.
MSC Lirica now features renewed amenities, a variety of dining options and 24/7 entertainment.
The cruise vessel also offers a wide choice of wellness and relaxation options, as well as personalised cruise ambassador services.
Details of the MSC Cruises Renaissance Programme
MSC Cruises initially announced its €200m ($273m) renovation programme in December 2013, which involved the renewal and enlargement of four ships from its 12-vessel fleet.
The programme formed part of the company's second €5bn fleet expansion plan that also included the addition of seven next-generation ships to be jointly delivered by STX France and Fincantieri.
MSC Cruises announced an additional €4.5bn investment in its fleet expansion plan in 2016.
The company has signed a letter of intent (LoI) with STX France for the construction of four new world-class ships equipped with the latest next-generation LNG propulsion technology.
A total of eleven new next-generation ships are expected to enter service between 2017 and 2026 following the latest investment.
The programme saw the vessels remodelled with new entertainment options, improved technological features, expanded shops and 200 new cabins per ship, increasing the capacity of each ship by 500 guests.
The other three ships renovated under the programme were MSC Armonia, MSC Sinfonia and MSC Opera.
The four ships, including MSC Lirica, were originally built between 2003 and 2005 at STX yards in France.
MSC Armonia was the first ship to undergo restyling as part of the development and resumed services in November 2014.
For the South African market, MSC Sinfonia returned to service in March 2015, while MSC Opera, which was dry-docked between May and July 2014, was homeported in Cuba's capital Havana from December 2015.
MSC Lirica design
The renovated MSC Lirica has a length of 274.9m, beam of 32m and height of 54m.
The cruise ship's gross tonnage is 65,591t and it possesses a maximum cruise speed is 21.7k, while its average speed is 18k.
It contains a total of 992 cabins and can accommodate 1,984 passengers and 721 crew members.
Accommodation aboard MSC Lirica
Lirica is designed to feature multiple cabin types, including 130 suite cabins, 94 balcony cabins, 345 ocean-view cabins, 64 partial outside view cabins and 352 inside cabins, each offering a variety of facilities for passengers.
Suite cabins are approximately 27m² in size and are equipped with facilities such as a private balcony, double bed, air-conditioning, wardrobe, bathroom with bathtub, TV, telephone, wireless internet access, mini-bar, and a safe deposit box.
Balcony cabins are 17m² and offer the same facilities as suites. Ocean view suites measure between approximately 13m² and 22m² in size and offer a double-bed, which can be converted into two single beds on request.
"The ship was completely customised for Chinese customers and reached her new homeport of Shanghai on 1 May 2016."
Certain cabins are available for families with a separate bedroom area and living area with up to four berths.
Deck details
MSC Lirica features 13 decks, including nine for guests.
Deck 5 is known as Verdi and features the La Bussola restaurant, the Beverly Hills bar, a shopping area, reception, voyagers club info point, the Lord Nelson pub, a card room, library, internet cafe, and the Broadway theatre.
Deck 6, or Puccini, features the L'lppocampo restaurant, L'atmosphere piano bar, a photo shop, shopping arcade, Las Vegas casino, casino VIP lounge, coffee corner, and the Broadway theatre.
Deck 7, known as Scarlatti, houses 196 cabin suites, including inside cabins, ocean view cabins and outside view cabins, in addition to a medical centre.
Deck 8, or Paganini, features 296 cabin suites, while Deck 9, or Albinoni, houses 307 cabins, and Deck 10, which is known as Bellini, features 189 cabins.
Deck 11 is named Vivaldi and is equipped with a variety of dining, beauty and wellness options, including the Le Bistrot Buffet, La Peragola Hamburger paradise, pizza and pasta, a cafeteria, the Doremi spray park, a whirlpool path, pool bar, beauty parlour, baby club, relaxation room, spa, gym and a mini club.
Deck 12, or Rossini, houses entertainment facilities and 31 cabin suites. Entertainment and recreation facilities on the deck include a disco club, sushi bar, teens club, shuffleboard and power walking track.
Finally, Deck 13 is known as the Sundeck and offers a mini-golf area.