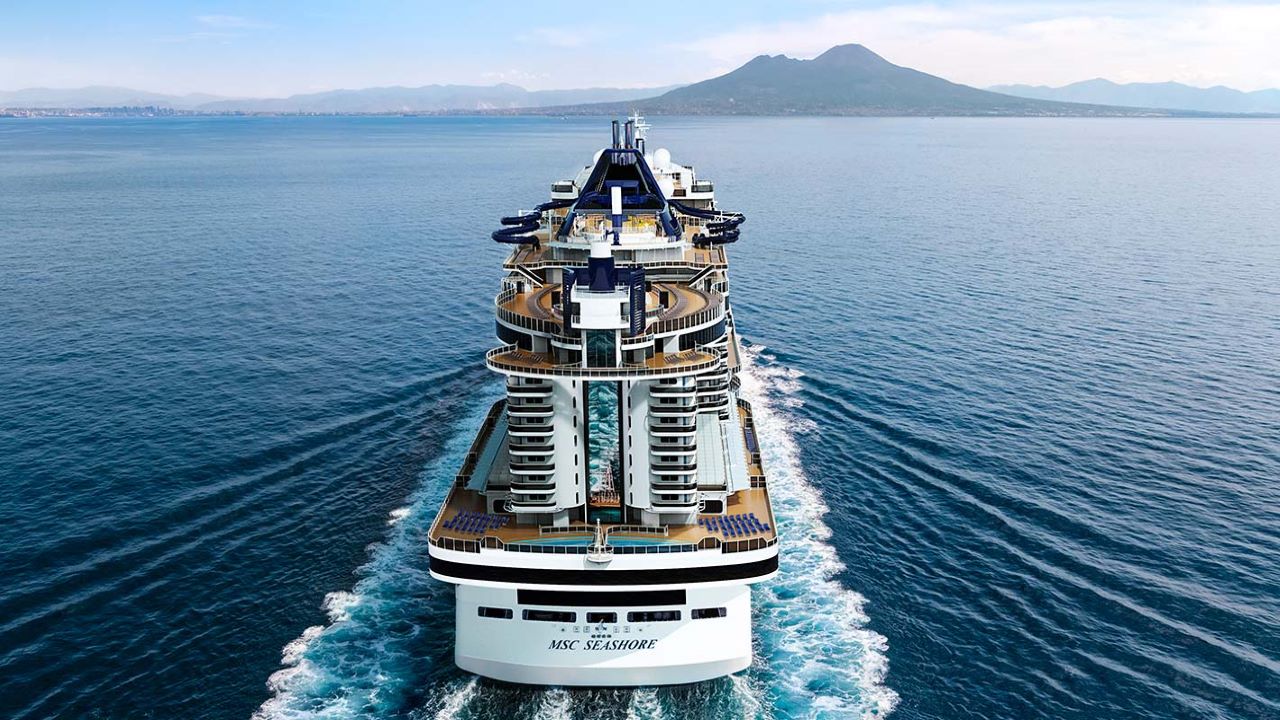 MSC Seashore is anticipated to begin operations in August 2021. Credit: MSC Cruises SA.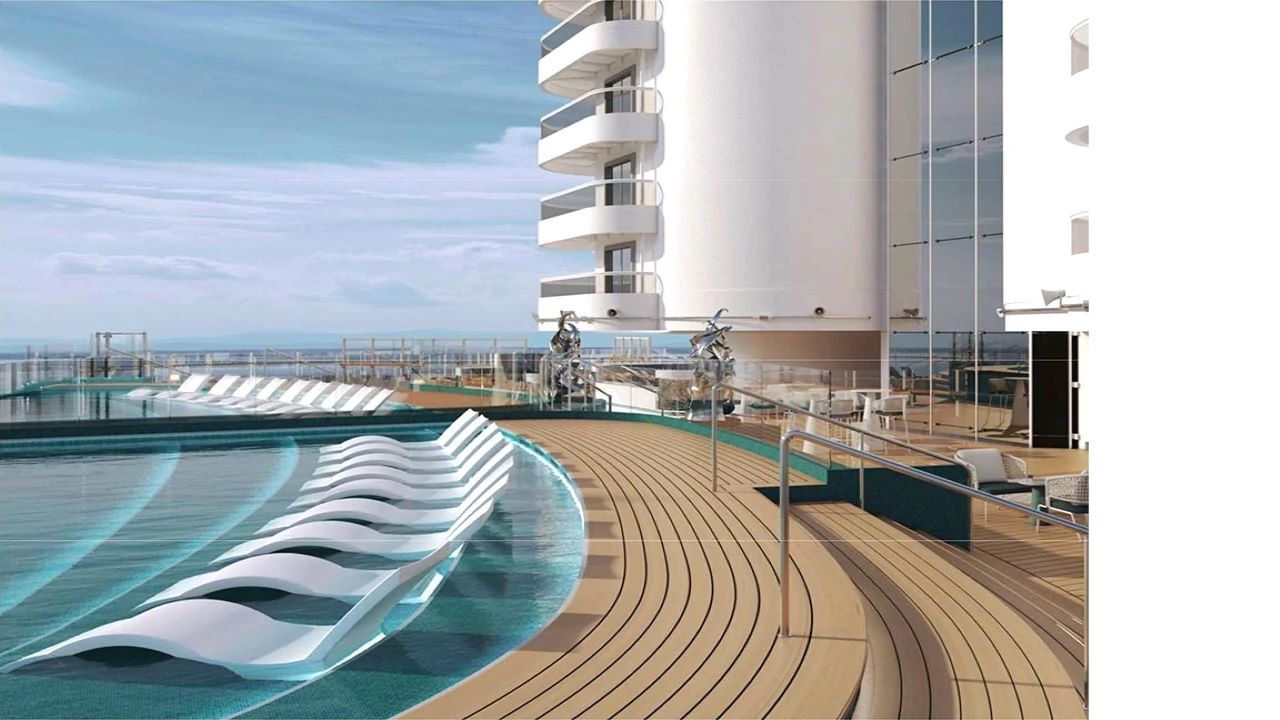 The MSC Seashore cruise ship will have six pools, including the Infinity Pool. Credit: MSC Cruises SA.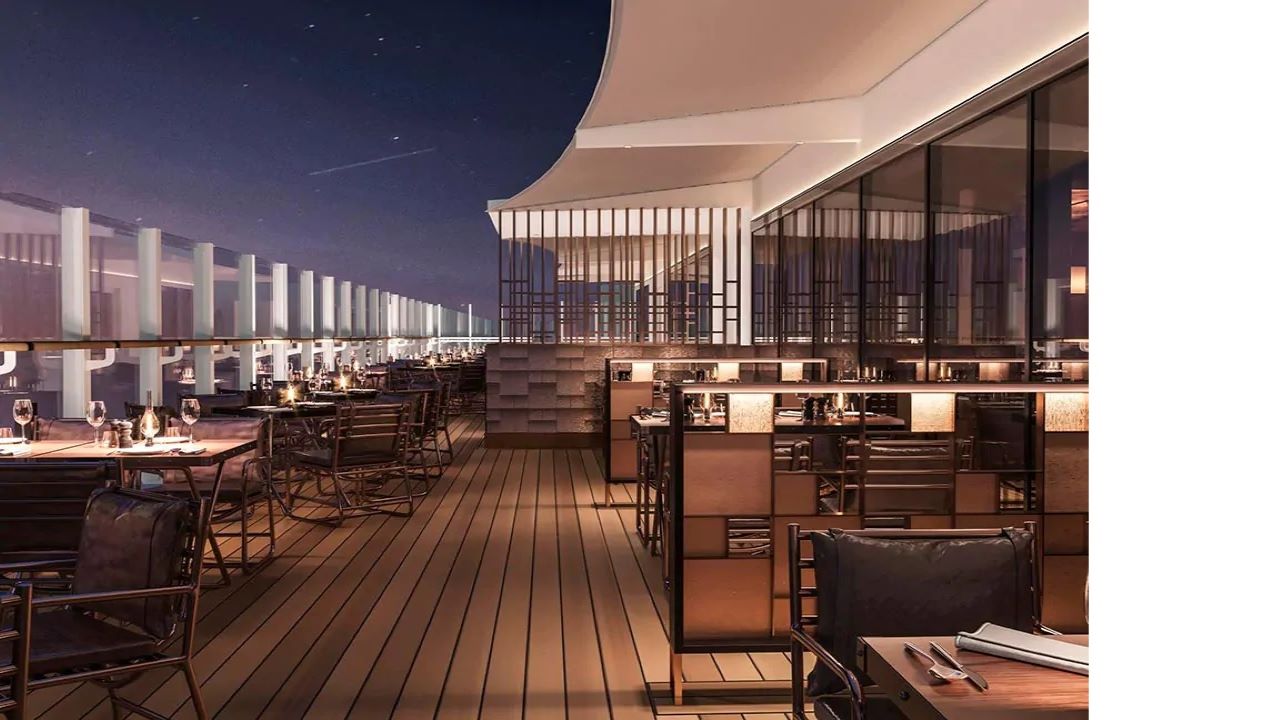 MSC Seashore will include a range of dining options, including the MSC Yacht Club restaurant. Credit: MSC Cruises SA.
MSC Seashore is a new Seaside EVO-class cruise ship that will be operated by Swiss cruise line MSC Cruises.
Scheduled to enter service in August 2021, the vessel will become the third of four Seaside-class ships operated by the company.
The first two vessels in the Seaside class, MSC Seaside and MSC Seaview, were launched in 2017 and 2018 respectively. MSC Seashore is the first of a series of two enriched Seaside Evo ships which also includes MSC Virtuosa. The Seaside Evo-class ships are equipped with redesigned public spaces, additional cabins and the highest ratio of outdoor space per guest among the vessels in the company's fleet.
The float-out of MSC Seashore was successfully completed at Fincantieri's shipyard in Monfalcone, Italy, in August 2020. The cruise ship is expected to be delivered to MSC Cruises in July 2021.
MSC Seashore design
The 339m-long MSC Seashore will be the longest vessel in the MSC fleet of cruise ships and the largest ship ever to be built in Italy. The ship has a maximum weight of 169,400t and a maximum speed of 21.8kt. It can accommodate up to 5,632 guests and 1,648 crew members. It will include improvements such as a 16m-long extension, 10,000m² of additional deck space, a larger MSC Yacht Club, and improved guest flow.
MSC Seashore is being fitted with an advanced selective catalytic reduction (SCR) system and a next-generation advanced wastewater treatment (AWT) system. The SCR system will help to reduce nitrogen emissions by 90% by converting nitrogen oxide from the engine operations to nitrogen and water via catalyst conduction.
The AWT system will purify wastewater through a comprehensive purification process using a very fine filtration process and transforms it into near tap-water quality. A shore-to-ship power system being installed in the ship is designed to connect cruise ships to the power grid of a port while at berth to further reduce the ship's emissions.
Accommodations aboard MSC Seashore
MSC Seashore will feature 11 different types of staterooms and suites with balconies, including aft suites, 50 terraced suites with large balconies and up to 15m² of private terrace, and 32 different suites equipped with outdoor private whirlpools. The ship will include a total of 2,270 guest staterooms.
The MSC Yacht Club is a 'ship within a ship' premium concept spanning 3,000m² across four decks with two new palatial Owner's Suites. Deluxe accommodations in the MSC Yacht Club will include 131 elegant suites covering five different categories, including the traditional interior, deluxe and royal suites, deluxe grand suites, and Owner's Suites. The 41 deluxe grand suites will have extended space and a walk-in closet.
The Owner's Suites, the largest suites on the cruise ship, will feature 98m² of space, an expansive private balcony with whirlpool and outdoor living area, a separate dining and living room space, and a glass wall offering panoramic sea views. New cabin designs will include family-friendly cluster cabins linking two or three adjoining cabins while providing accommodation for up to ten people. Spacious cabins will be provided for guests with disabilities.
MSC Seashore outdoor entertainment and relaxation features
The outdoor features of the ship will include a glass-floored Bridge of Sighs on deck 16 at a height of 72ft above the Infinity Pool on deck eight. Panoramic aft elevators and glass-floor catwalks will be available on both sides of the ship on the waterfront promenade.
The MSC Seashore cruise ship will have a total of six pools, of which the Infinity Pool will be one of the largest infinity pools at sea and stretches to the edge of the aft. An infinity whirlpool will be created on each side of the outdoor promenade of deck eight with 20 sea-facing seats.
The Long Island Pool on deck 18, the ship's main pool, will have two different depths, a 360° water fountain island in the middle, and a new lounge space within the pool. It will be connected to the Pirate Cove theme aquapark, creating an extensive water area.
The Jungle Pool, located near the buffet on deck 16, will feature a magrodome that can be closed to create an indoor pool area.
Dining and bar facilities
The MSC cruise ship will have 11 dining venues, including three main restaurants, the MSC Yacht Club restaurant, a dedicated Aurea restaurant, buffet, and five speciality restaurants, including Butcher's Cut, Kaito Teppanyaki & Sushi Bar, and Ocean Cay. A total of 20 unique bars will be available, including the Sky Bar, which will offer views of the Bridge of Sighs, and the Cocktail bar in the Chef's Court.
MSC Seashore entertainment and retail amenities
MSC Seashore's design features, public areas and venue names are inspired by the New York City. The design includes a retail and entertainment area, known as Times Square, and a 9.5ft replica of the Statue of Liberty at the heart of the ship's casino.
The new area will include a 27.5ft LED wall across four decks, projecting the iconic skyline of Times Square in Manhattan. Entertainment options will include a high-tech theatre, disco and casino, multi-storey water park and adventure trail, and kids' play areas to be developed in partnership with LEGO and Chicco.
Spa facilities at the MSC Aurea Spa will provide guests with a wide selection of Balinese massages and other wellness and beauty treatments.
MSC Seashore itineraries
The new cruise ship will spend its inaugural season in the Mediterranean with port of calls at Genoa, Naples, and Messina ports in Italy, Barcelona in Spain, Marseille in France, and Valetta in Malta, before heading to the US to be home-ported in Miami.
MSC Seashore will sail seven-night Eastern and Western Caribbean and Bahamas itineraries from November 2021 while calling at Ocean Cay MSC Marine Reserve, a Bahamian private island owned by MSC Cruises.
Contractor involved
Fincantieri was contracted to perform the construction of the new Seaside-class cruise ship. The company previously built and delivered MSC Seaside.