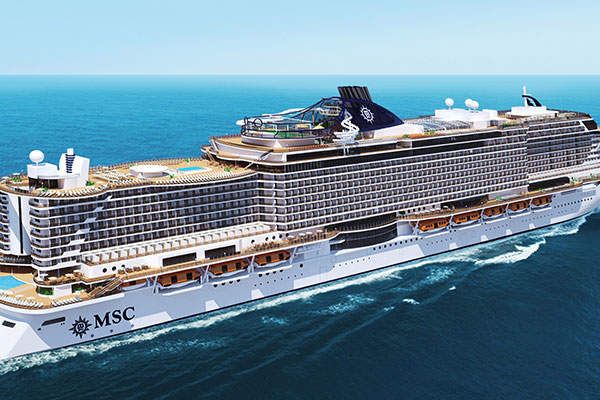 MSC Seaside will be the biggest ship ever built by Fincantieri for MSC Cruises. Image: courtesy ofhttps://pressfiles.msccruises.com/data/public/b8d789043f8ba1b7dda091cbc44ed33b.php?dl=true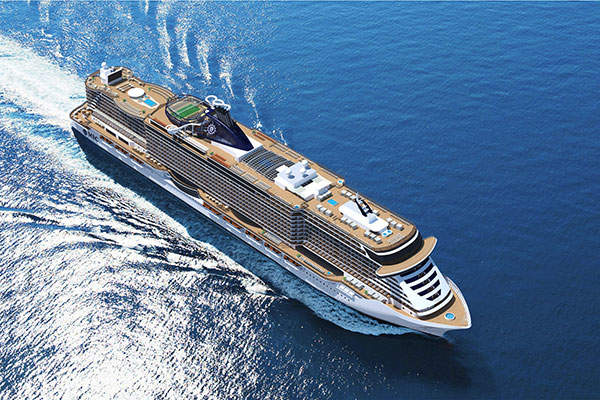 The MSC Seaside will have a length of 323m. Image: courtesy of https://pressfiles.msccruises.com/data/public/b8d789043f8ba1b7dda091cbc44ed33b.php?dl=true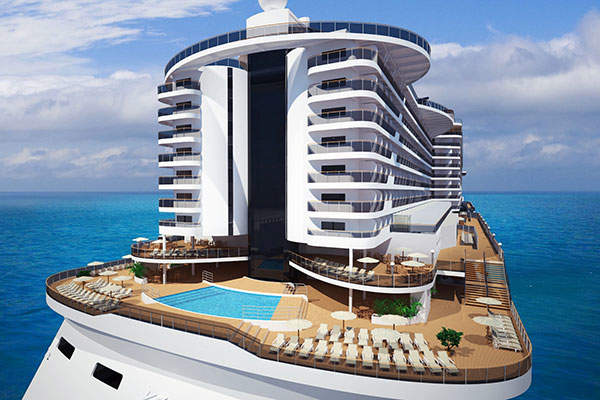 The MSC Seaside will feature panoramic lifts, buffet and pool. Image: courtesy of https://pressfiles.msccruises.com/data/public/b8d789043f8ba1b7dda091cbc44ed33b.php?dl=true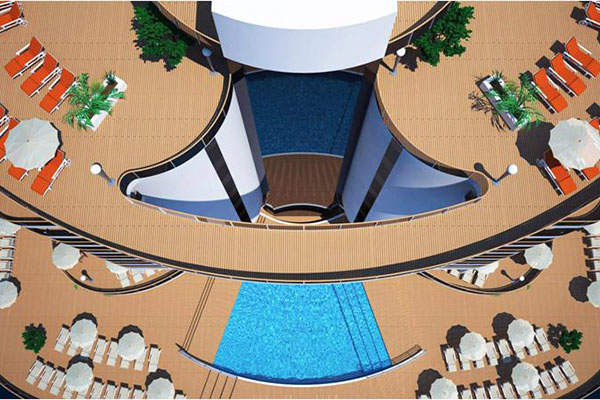 Aerial view of the inspired architecture on MSC Seaside. Image: courtesy of https://pressfiles.msccruises.com/data/public/b8d789043f8ba1b7dda091cbc44ed33b.php?dl=true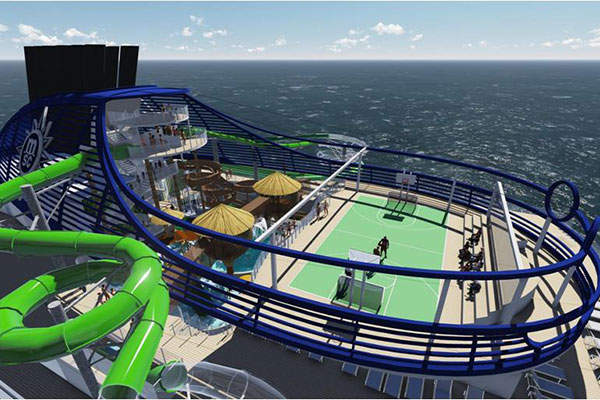 The MSC Seaside is expected to set a new benchmark in family cruising with the new and innovative aqua park. Image: courtesy of https://pressfiles.msccruises.com/data/public/b8d789043f8ba1b7dda091cbc44ed33b.php?dl=true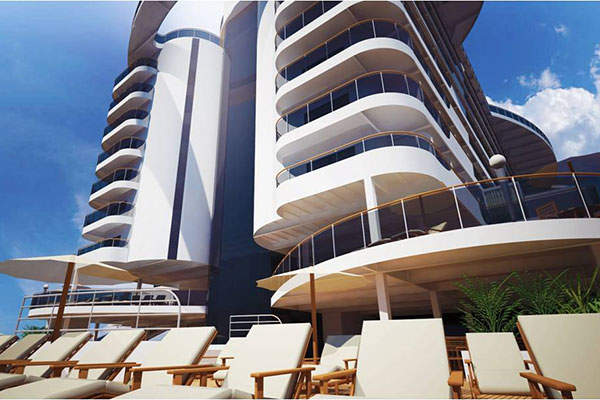 MSC Seaside will feature beach condo concept. Image: courtesy of https://pressfiles.msccruises.com/data/public/b8d789043f8ba1b7dda091cbc44ed33b.php?dl=true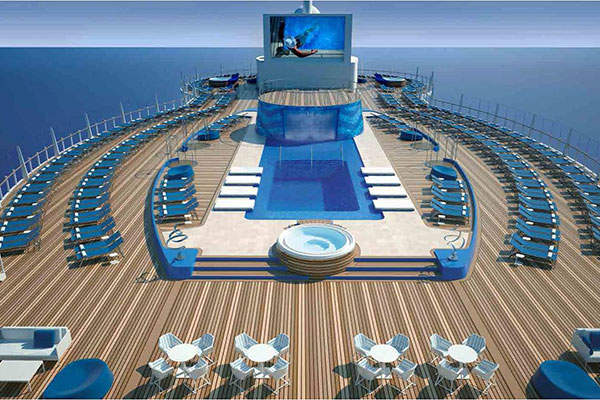 The open air upper pool on MSC Seaside. Image: courtesy of https://pressfiles.msccruises.com/data/public/b8d789043f8ba1b7dda091cbc44ed33b.php?dl=true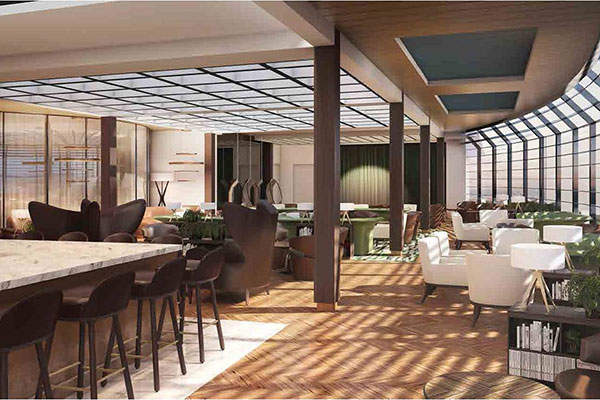 The MSC Seaside will feature a comedy club. Image: courtesy of https://pressfiles.msccruises.com/data/public/b8d789043f8ba1b7dda091cbc44ed33b.php?dl=true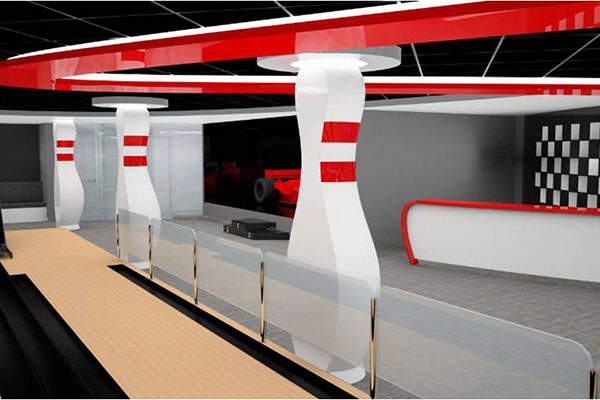 Bowling alley on the MSC Seaside cruise ship. Image: courtesy of https://pressfiles.msccruises.com/data/public/b8d789043f8ba1b7dda091cbc44ed33b.php?dl=true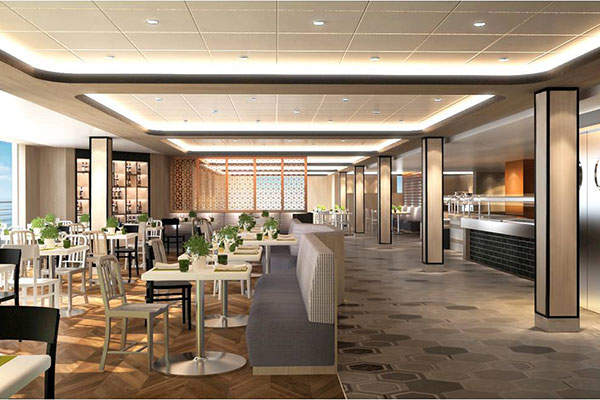 The new MSC cruise ship will feature nine eateries. Image: courtesy of https://pressfiles.msccruises.com/data/public/b8d789043f8ba1b7dda091cbc44ed33b.php?dl=true
The MSC Seaside is the first Seaside-class cruise ship built by Italian ship builder, Fincantieri, for MSC Cruises. The steel-cutting ceremony for the vessel was held at Fincantieri's Monfalcone shipyard in Italy in June 2015.
The new cruise ship is the biggest ship ever built by Fincantieri, and the first vessel constructed for MSC Cruises. It was delivered in November 2017 and sailed on its maiden voyage to Miami for MSC Cruises' first ever christening ceremony in the US, in December 2017. It is now sailing on a year-round trip from PortMiami to the Caribbean.
The cruise ship represents MSC Cruises' $5.8bn, seven-ship investment plan, which has the aim of doubling its capacity by 2022. As part of the expansion plan, the company ordered two identical ultra-modern, state-of-the-art ships in 2014, with the option for one additional ship.
Fincantieri will deliver the second Seaside-class vessel in May 2018, with the third vessel scheduled for delivery in 2021.
MSC Seaside cruise ship design
The MSC Seaside cruise ship is 323m-long, with a beam of 41m and gross tonnage of 154,000t. It can accommodate up to 5,179 guests. The ship incorporates a bold design and features a 360º seafront promenade. The large and spacious ship provides a comfortable stay for passengers.
The public spaces of the ship feature a two-deck glass-walled atrium, and panoramic exterior elevators.
Accommodation aboard MSC Seaside
The ship features open, modular, connected staterooms, convertible staterooms and cluster cabins for families and groups, and luxury suites with private Jacuzzis and hanging gardens.
MSC Seaside features 2,070 guest cabins and 759 crew cabins. Roughly 72% of the cabins have a balcony and 76% are located outside. The guests are served by 1,413 crew members.
Entertainment and play area
The ship features one of the biggest and most interactive multi-storey aqua parks at sea. Two decks on the ship offer activities for children and families, including adventure trails and slides. MSC Seaside is the first cruise ship to feature slideboarding technology, which combines a unique waterslide and interactive video game. The 367ft, two-storey slide comes with a sleekly designed raft with embedded game controller.
"The ship features open, modular, connected staterooms, convertible staterooms and cluster cabins."
On duelling high-speed aquatubes, guests can race against each other through 525ft of  twists, turns and drops, on slides that partially extend over the side of the ship, giving the riders a view of the sea.
AquaPlay and AquaSpray are two play areas in the AquaPark that are dedicated for young travellers aboard. The areas feature an active and colourful water play-area, with tipping buckets, spray cannons, solid stream jets, a rain tree, and a mini-slide. Other AquaSpray activities include jets, falls, and forts for all age groups.
Adventure trail is another activity area where guests can find a rope course between soaring towers, rope bridges, climbs, tunnels and slides. It is directly connected to the aqua park.
Other entertainment areas on the ship include a new theatre, a comedy club, and a full-sized bowling alley. The ship also features an enhanced MSC yacht club, which includes a private solarium, lounge and a pool.
Dining aboard the cruise ship
MSC Seaside cruise ship comprises nine food outlets, five of which are select restaurants and four are themed restaurants, including a steak house, and fish, teppanyanki and fusion restaurants. The vessel also has 20 distinct bars.
"MSC Seaside comprises nine food outlets, five of which are select restaurants and four are themed restaurants."
Eco-friendly features
The vessel has a range of eco-friendly features, including advanced water treatment (AWT) systems, which remove pollutants and hazardous substances from wastewater, treatment plants for highly-efficient solid waste management, scrubbers to minimise emissions, and antifouling paints.
The hull lines, propeller and rudders are optimised to reduce drag and fuel consumption. LED lights are used to reduce energy consumption and advanced heat recovery plants are installed to feed fresh water, laundry, swimming pools, and hot water.
Engine and propulsion
GE Marine provided the electrical propulsion for MSC Seaside and its sister ships. It supplied propulsion control with transformers, variable frequency drives (VFDs) core components, slow-speed propulsion motors and distribution transformers.
The propulsion system provides a maximum speed of 21.3k.