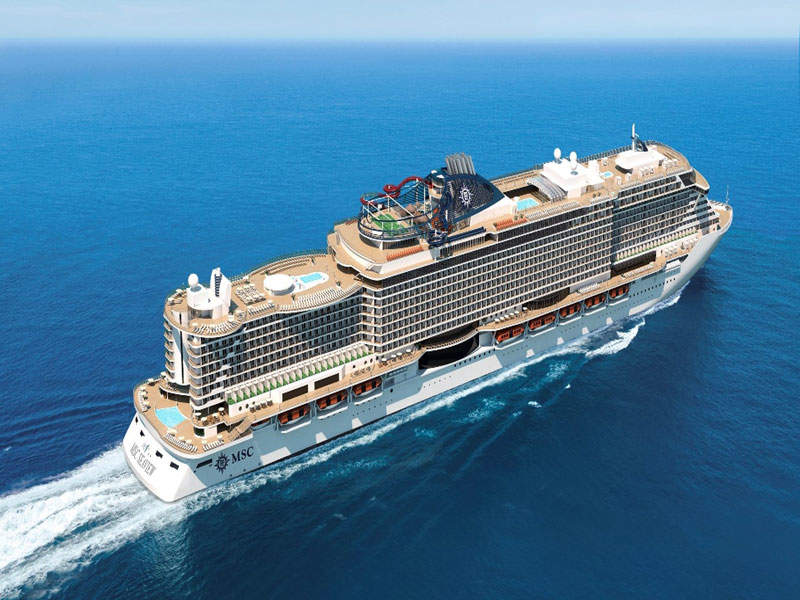 MSC Seaview cruise is a third next-generation mega cruise ship developed at Fincantieri's Monfalcone shipyard in Italy. Credit: MSC Cruises SA.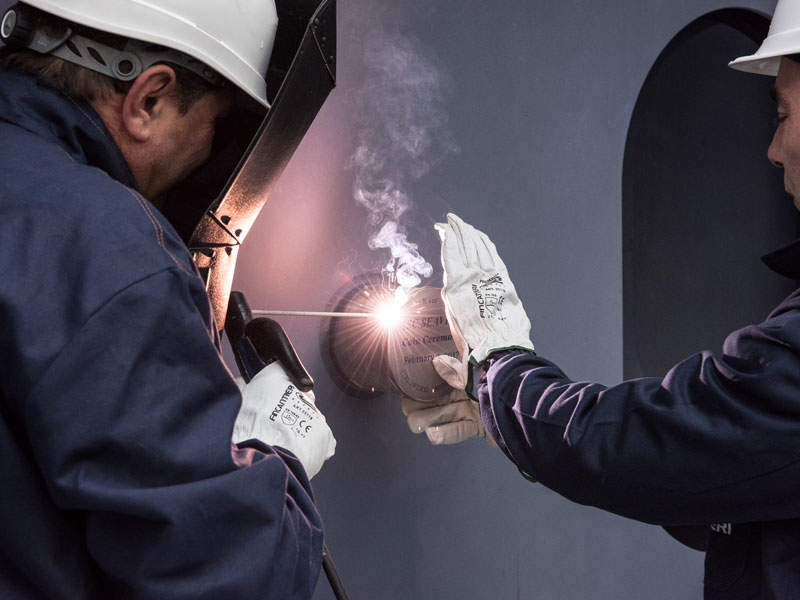 Coin ceremony for MSC Seaview was conducted in February 2017. Credit: MSC Cruises SA.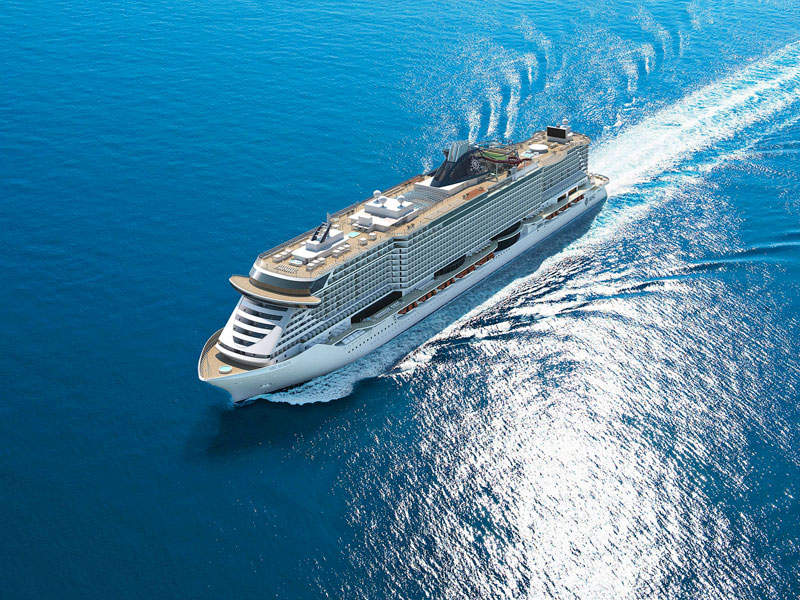 FINCANTIERI is building the MSC Seaview and MSC Seaside cruise ships. Credit: MSC Cruises SA.
MSC Seaview is the third next-generation mega cruise ship built by MSC Cruises as part of a ten-year, $10bn investment plan ending in 2026.
It is part of the Seaside-generation smart ships line that also includes the MSC Seaside, which entered service in December 2017.
A keel-laying ceremony for MSC Seaview was conducted in February 2017 at Fincantieri's Monfalcone shipyard in Italy. The cruise ship was delivered to MSC Cruises in Monfalcone, Italy, in June 2018.
The cruise ship embarked on her maiden voyage from Genoa, Italy on 10 June 2018.
MSC Seaview cruise ship design
Known as the 'ship that follows the sun', the MSC Seaview includes a 360° promenade with glass railings running around the entire ship, a beach condo, and a recreation area with open-air bars, restaurants and boutiques.
The 154t cruise ship is 1,060ft long, 135ft wide and 236ft tall, and can sail at a maximum speed of 21.8k. It has the capacity to accommodate up to 5,331 guests and 1,413 crew members in the 20 decks.
The top deck features MSC Arena and Adventure Trial, which is a multi-storey water park featuring five different water slides, including two racing slides and a 367ft water slide. It also has an AquaPlay area for children.
Passengers on board the ship can enjoy Broadway style shows at Odeon Theatre. It also has two full-sized bowling alleys, and clubs for all ages, including babies, juniors and teens.
Accommodation and dining facilities of MSC Seaview
The ship features 2,066 guest cabins, 759 crew cabins, and 43,500m² of public space. It offers a range of cabin types, including yacht club royal, deluxe, interior suites, family-size suites with balconies, grand suites, and interior rooms.
The staterooms feature double beds, a wardrobe, a bathroom with tub and shower, air-conditioning, a mini bar and safe, an interactive TV, and a telephone.
Members of the MSC yacht club can enjoy exclusive 24h butler and concierge services in luxury suites.
Restaurants on board the ship include Pan Asian Market Kitchen by Roy Yamaguchi, Ocean Cay Restaurant, Butcher's Cut, Teppanyaki restaurant by Roy Yamaguchi, Atelier Bistrot, and Biscayne Bay Restaurant & Buffet.
The vessel offers unlimited drinks in all MSC Yacht Club venues or from the minibar, complimentary beverage selection, and exclusive access to The One Sun Deck and Top Sail Lounge.
Technology in the seaside-generation vessels
To enhance its on-board and onshore services, MSC Cruises partnered with Samsung to provide the latest technology for its next-generation Meraviglia and Seaside-generation new builds.
Advanced technology provides state-of-the-art B2B solutions, including latest displays and mobile solutions to products for enhanced reality consumer retail experiences.
Near-field communication (NFC) technology provides a range of options, including geo-location of children, cabin access and on-board payment.
Interactive screen technology allows passengers to select excursions and book shows and restaurants, while the iBeacon technology helps guests communicate with mobile devices and send push notifications with relevant information and offers.
Contractors involved
In January 2016, MSC Cruises contracted Samsung to supply cabin TVs and public screens, specialised equipment in the ships' medical centres, mobile solutions, and printing systems on the cruise line's next-generation ships. Spencer Contract performed the outfitting and furnishing of various areas of the cruise ship.
GE's Marine Solutions was contracted to offer its marine electric propulsion technology for the ship in February 2019.