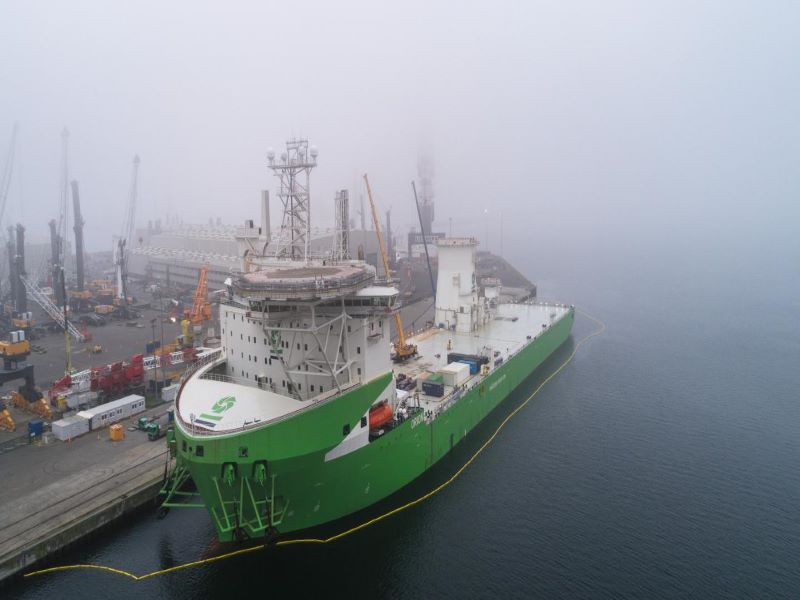 Orion is a new generation heavy-lift offshore installation vessel. Credit: DEME Group.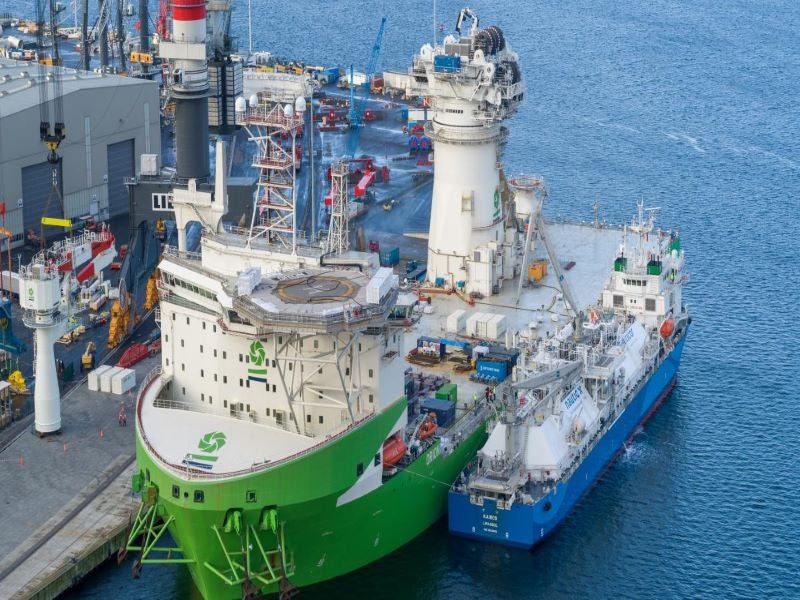 Orion is the first vessel of its kind to use LNG as fuel. Credit: DEME Group.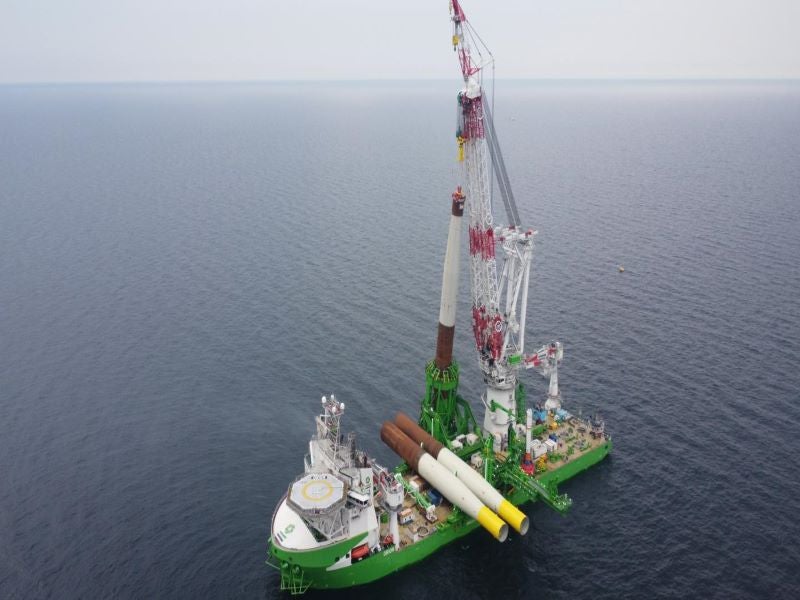 The vessel was constructed at COSCO Qidong shipyard in China. Credit: DEME Group.
Orion is a next-generation heavy-lift offshore installation vessel owned by DEME Group (DEME), a dredging and offshore energy services company based in Belgium.
It is the world's first offshore construction vessel to be fuelled by liquefied natural gas (LNG) and one of the largest vessels in the sector.
Construction of the vessel commenced at the COSCO Qidong shipyard in China in March 2018. Launched at the shipyard in November of the same year, Orion officially joined DEME's fleet in April 2022.
Orion successfully installed the first XXL monopile foundations at green energy company Parkwind's Arcadis Ost 1 offshore wind farm in Germany in June 2022.
The vessel's next assignment is a decommissioning project in the UK, followed by deployment at the Coastal Virginia offshore wind farm in the US for the installation of 176 foundations.
Orion design and features
Orion has a length of 216.5m and breadth of 49m. It is designed with a large free deck area of 8,000m² and maximised deadweight to handle the heaviest jackets, monopiles and wind farm equipment.
An eight-point mooring system keeps the vessel steady during operations. The vessel has a maximum operating draft of 11m and maximum payload capacity of 30,000t.
It can accommodate 160 persons, with provisions to increase the accommodation capacity to 239 persons.
Orion also features two additional 100t auxiliary cranes, a helideck and 19.6m x 10.5m moon pools.
Installation equipment
Orion is equipped with the heavy-lift crane (HLC) 295000, assembled on an 800t pedestal. The HLC boom has a length of 160m, and the whole crane has a height of 90m. The crane is capable of lifting loads of up to 5,000t to a height of 178m with an outreach of more than 30m.
The lifting systems also include an auxiliary crane with a 1,500t capacity.
The vessel is equipped with an integrated motion compensated pile gripper (MCPG) to enable the installation of monopiles without the need for mooring anchors. In combination with the vessel's dynamic positioning (DP3) capability, the MCPG keeps monopiles vertical and stable during installation.
The gripper is integrated with noise mitigation systems to reduce underwater noise associated with hammering.
Orion engine and propulsion
The Orion offshore installation vessel is powered by four units of Wärtsilä's 46DF nine-cylinder dual-fuel electric propulsion engines and two six-cylinder Wärtsilä 20DF dual-fuel engines, which provide a total installed power of 44,180kW.
The dual-fuel engines enable the ship to run on LNG or alternative clean fuels.
The vessel is also equipped with a waste heat recovery system to convert heat from the exhaust gases to electrical energy. The vessel's accommodation unit is cooled by the evaporation of LNG using a cold recovery system.
Orion's propulsion system features four 4,500kW demountable azimuth thrusters, two 4,200kW retractable thrusters and two 2,500kW tunnel thrusters.
Furthermore, the vessel is equipped with Wärtsilä's LNGPac storage and supply system.
Contractors involved
The basic design package for the Orion offshore installation vessel was provided by C-Job Naval Architects in partnership with DEME.
Finnish manufacturing company Wärtsilä was awarded the contract for the supply of the engines and other propulsion systems, as well as the fuel storage and supply system, in April 2017.
The HLC 295000 crane on board the Orion was constructed by Liebherr Maritime Cranes (Liebherr), a German-Swiss multinational equipment manufacturer based in Bulle, Switzerland. The HLC was assembled and fitted on the vessel at the Liebherr factory in Rostock, Germany.
Global technical solutions provider Huisman received a contract from DEME to supply a 2,300 metric tonne lifting spreader as well as remote-operated, adaptive damping tugger winches for Orion in August 2021.