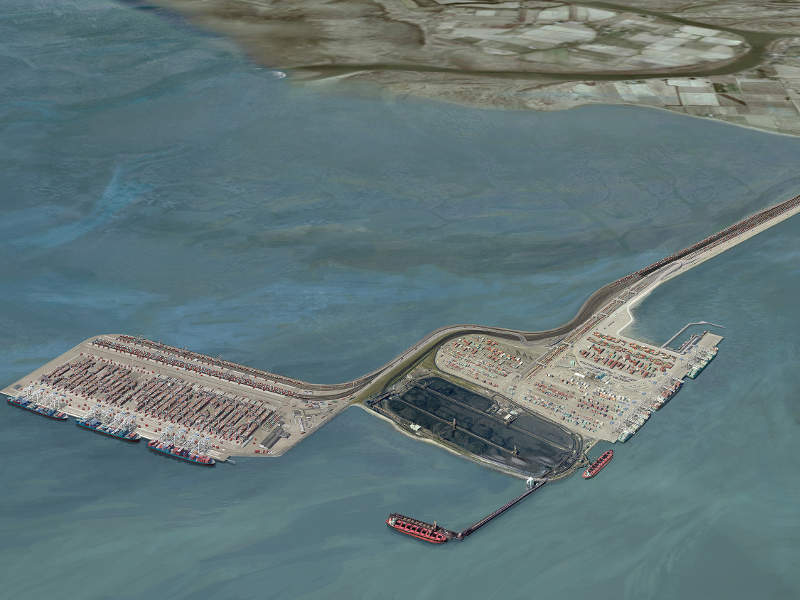 The Roberts Bank Terminal 2 will have the capacity to handle 2.4 million TEU containers a year. Credit: Port of Vancouver.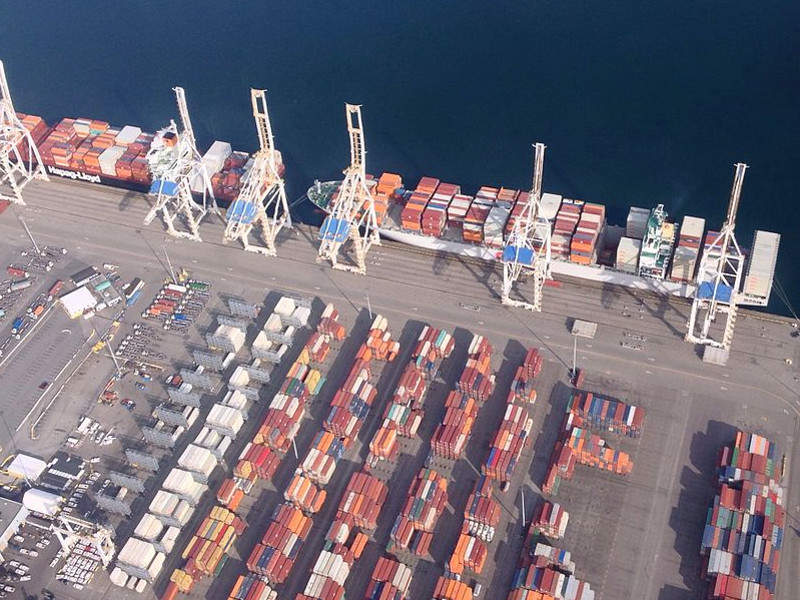 The project will mainly involve the development of a new three-berth container terminal. Credit: WikiCommons / Canuckle.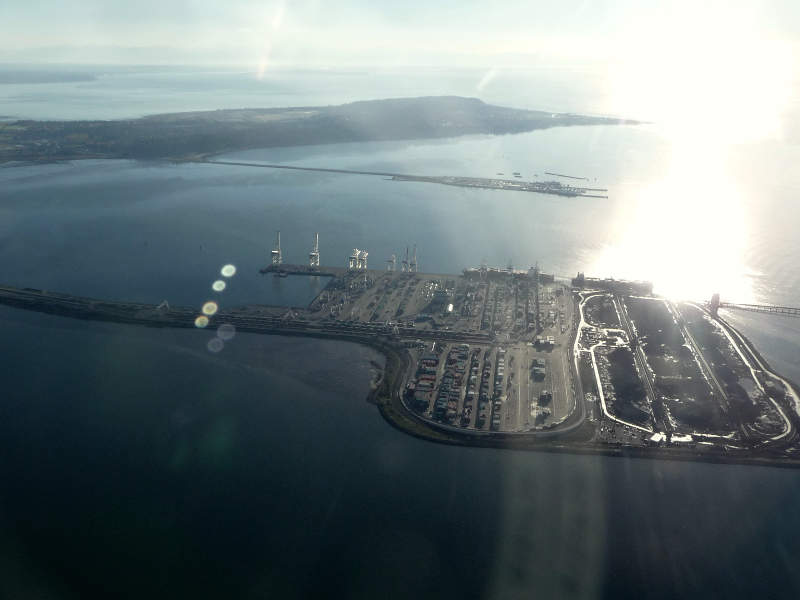 The new terminal will be located next to the existing Deltaport and Westshore Terminals. Credit: Herb Neufeld.
Roberts Bank Terminal 2 is a new three-berth container terminal proposed to be built at Roberts Bank in Delta, British Columbia, on the west coast of Canada.
Owned by Vancouver Fraser Port Authority, the new container terminal will have a capacity of 2.4 million twenty-foot equivalent units (TEUs).
The Vancouver Fraser Port Authority filed an environmental impact statement (EIS) for the proposed project with the Canadian Environmental Assessment Agency in March 2015. The authority again submitted the marine shipping supplemental report in accordance with the updated EIS guidelines.
Construction of the project is expected to begin in the fourth quarter of 2018 and is scheduled for completion in mid-2020.
Roberts Bank Terminal 2 details
Roberts Bank's new terminal will contain three major components, including a new three-berth marine container terminal, widened causeway and expanded tug basin.
The four main operational activities will involve container ship manoeuvring, marine terminal operation, railway switching, and container hauling and movement by truck.
Roberts Bank marine terminal details
The rectangular-shaped three-berth container terminal will be 1,700m-long and 700m-wide. The south side of the terminal will provide support for moorage of three container ships, while the north and centre of the terminal will accommodate rail intermodal yards and container storage respectively.
The marine terminal will also feature berth pocket and marine approach areas, shore power connections, ship-to-shore gantry cranes, and mobile horizontal-transfer equipment.
"The 66-month construction phase of the project will provide employment opportunities for more than 12,700 personnel."
It will be installed with a multi-lane truck gate with security and inspection features. Site security will be handled by radiation portal monitors, video surveillance, vehicle and cargo inspection system facilities, and perimeter fencing.
The terminal will also feature support facilities such as administration and operations building, long-shore break room, maintenance and repair facilities, and a Canada Border Services Agency building.
Utility infrastructure at the terminal will include potable and fire-fighting water distribution, wastewater and stormwater management systems, wastewater treatment plant, power and lighting, and fuelling facilities.
Other improvements at the terminal
The extended causeway will mainly connect the existing road and rail networks to the new marine terminal. Rail infrastructure on the causeway will include two new lead rail tracks linking the on-terminal intermodal yards with on-causeway support and switching yard (T-Yard).
A new overpass will be built to separate road traffic from the new terminal and rail traffic on the Westshore. It will also feature a three-lane access road and a two-lane gravel emergency access road.
The expanded tug basin will have the capacity to accommodate additional tugboats and will feature separate access gangways and pontoon floats.
Roberts Bank terminal 2 benefits
Roberts Bank terminal 2 will increase trade operations, support economic growth, create employment during construction and operation, and will also provide benefits to neighbouring communities and aboriginal groups.
The terminal will employ 12,400 personnel in 1,550 on-terminal and 10,850 off-terminal jobs during the operational phase. The 66-month construction phase of the project will provide employment opportunities for more than 12,700 personnel.
The project will improve the marine traffic efficiency and on-terminal operations at Roberts Bank. It will also meet the future demand for containerised trade growth.
Contractors involved
Stantec provided the multi-disciplinary engineering, architecture, surveying and geomatics, and sustainability solutions for the project.
Project planning was conducted by Hemmera, which also led the environmental assessment process.
Kirk & Co was responsible for the multi-year, multi-round consultation process of the project. It also provided strategic advice and day-to-day support for communications and consultation.