Arctech Helsinki Shipyard specialises in arctic shipbuilding technology and the construction of icebreakers, arctic offshore and other special vessels. Arctech is a joint-venture owned with equal shares by STX Finland and United Shipbuilding Corporation. The company combines the expertise of the two major shipbuilding companies and unites the marine industry clusters of Russia and Finland.
The joint venture agreement was signed in December 2010, and Arctech started its operation in April 2011. However, the shipyard has a long history, having been established in 1865, with ships built in the same location for almost 150 years.
Excellence in arctic vessel shipbuilding
Helsinki Shipyard is the centre of excellence in designing and building complex arctic vessels. Icebreakers have been built in Helsinki for more than 100 years and Helsinki Shipyard has delivered about 60% of the icebreakers in operation around the world.
Arctech is a forerunner in developing and applying technological innovations. The shipyard has its own design unit that develops technically advanced, customer-specific products and services. Our skilled design, project management and production staff have broad experience. Senior designers work together with junior experts to achieve the best solutions.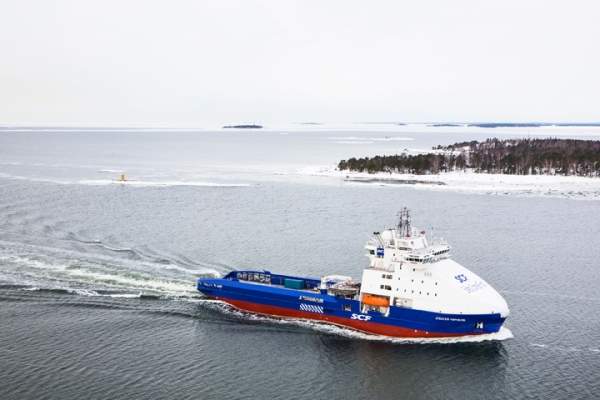 Arctech Helsinki Shipyard is a specialist shipbuilder of icebreakers, arctic offshore and other specialist arctic vessels.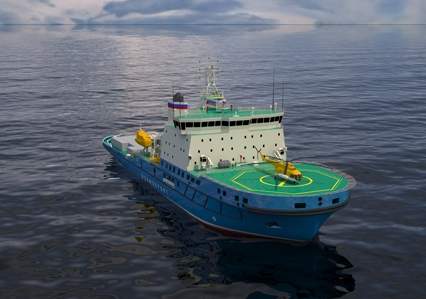 Arctech Helsinki Shipyard can offer a full service from concept development to design and construction of the vessel.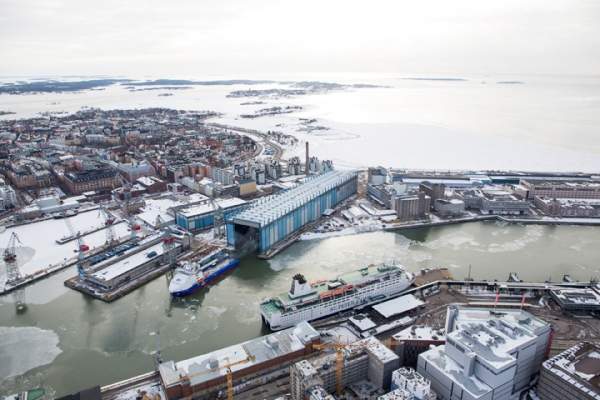 Arctech Helsinki Shipyard can provide optimised solutions for harsh arctic conditions.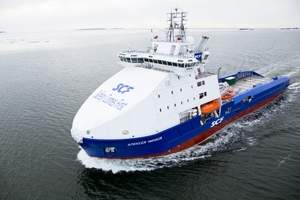 60% of operational icebreakers internationally have been constructed by Arctech.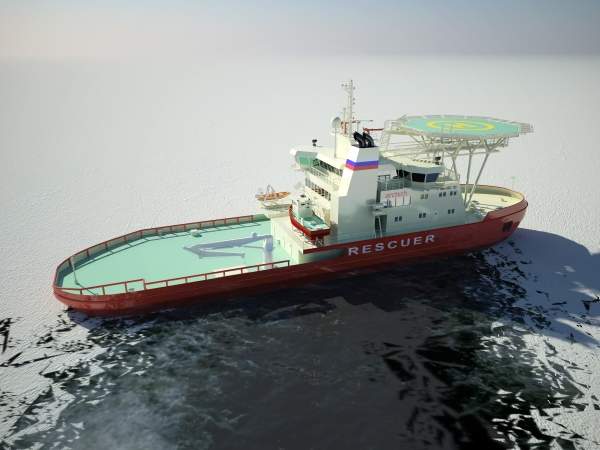 Arctech has a long history of providing innovative, market-leading icebreaking technology.
We are able to offer our clients a full service, from concept development to design and construction of the vessel. Arctech has 400 employees and a stable network within Finland and Russia, which enables effective cooperation, extensive Russian content and reliable production schedules.
High-quality shipbuilding in covered manufacturing facilities
Arctech provides a complete service, with high-quality covered manufacturing facilities enabling effective shipbuilding throughout the year.
At Arctech we cooperate with ship owners and operators to achieve the best solutions for arctic shipping. Customer-specific ship concepts are developed on our well-proven design platforms, which enables modular ship design and modifications according to the customer's needs with a short lead-time.
Features of our production facilities include:
2 million m³ covered facilities
Covered building dock (280m x 34m x 9m) with 500t maximum lift capacity
Outfitting halls for more than 20 grand blocks
Four painting halls with controlled ambient conditions and minimised VOC emissions
Three outfitting quays
Multifunctional icebreaking supply vessels for offshore platforms
One of Arctech's main products are multifunctional arctic offshore vessels. Vitus Bering and Aleksey Chirikov, delivered in 2012 and 2013, represent the next-generation of multifunctional icebreaking supply vessels. The icebreakers will be used at the Sakhalin-1, Arkutun-Dagi, oil and gas field in Far East Russia.
The main purpose of the vessels is to supply the oil and gas production platform, and to protect it from the ice. The vessels have been designed for the extreme environmental conditions of the Arctic. The icebreaking capability of the vessels is extremely high – they are able to operate independently in 1.7m thick level ice, and break consolidated 20m deep ice ridges.
The design of Vitus Bering and Aleksey Chirikov is based on SCF Sakhalin, which was delivered in 2005, and is one of the most sophisticated and versatile ships ever built for arctic operations. SCF Sakhalin was specially designed for the ice management of Sakhalin 1, Orlan field, in Far East Russia.
The requirements for the vessel operations and performance in harsh circumstances such as drifting ice fields or ice-ridges frozen to the bottom were extremely tough. The design was very successful in utilising the DAS concept to overcome these challenges. In difficult ice conditions the vessel breaks the ice stern first and in open water it is optimised to move bow-first.
Icebreaking emergency and rescue vessels
At the moment Arctech is building an icebreaking emergency and rescue vessels NB-508, which features a patented oblique design with an asymmetric hull and three azimuthing propulsors, which allow the vessel to operate efficiently ahead, astern and sideways. The vessel can proceed on a continuous mode in 1m thick level ice, and in oblique mode she will be able to generate a 50m wide channel in 0.6m thick ice.
The design is based on the ARC 100 concept, developed by Aker Arctic Technology for Arctech. NB-508 represents a completely new type of oil spill combat technology, also suitable for operation in heavy waves. The vessel will be used in the Gulf of Finland.
Arctic icebreaking container vessels
Arctech has also built icebreaking cargo vessels, of which a great example is Norilskiy Nickel – the world's first commercial vessel capable of operating independently all year round in the Arctic Ocean without icebreaker assistance. It can move at 3k through a 1.5m multiyear ice field.
The prototype vessel, Norilskiy Nickel, and her four sister vessels have now been operating autonomously along the route for several years. Norilskiy Nickel was delivered in April 2006 in Murmansk after successful ice-trials in the Kara Sea and Yenisey River.
Leaders in icebreaker shipbuilding
Helsinki Shipyard has built 60% of the icebreakers in operation today, including Baltic, polar, lake, harbour and river icebreakers, as well as icebreakers for Antarctic operations. Several types of multifunctional icebreaking vessels have also been developed and delivered.
To mention a few projects, in the late 80's Arctech built polar icebreakers Taimyr and Vaygach, which were the first nuclear-powered icebreakers that have been built outside Russia. The vessels were built in Finland, excluding the reactor power plant that was assembled in Russia after the delivery. These icebreakers are used in the most harsh conditions of the Arctic and their icebreaking capability is extremely high, 2.85m.
Baltic icebreakers Otso and Kontio, delivered in 1986 and 1987, were the most advanced Baltic icebreakers of their time. These vessels have the world's first cycloconverter controlled diesel-electric machinery and s/s compound hull plating in the ice belt. The vessels differ from the earlier Baltic icebreakers also due to their twin-propeller set up instead of the traditional four-propeller solution. The vessels are still among the most modern icebreakers in the Baltic Sea.