Belgian-based copmany Graco specialises in spraying equipment for corrosion protection in the ship-building industry. The company has specialized contracts for coating ships and tankers in Central Europe, Russia, the Middle East and Africa. Our distributors have direct contacts and have made mobile units that can spray protective coatings of almost any types in most of the harbors.
Mono and plural-component paint sprayers for corrosion protection applications
Graco sprayers can be used for mono or plural component paints, if you are hand-mixing your material, Graco offers you the best solution to save material and time. We supply mechanical and electronic proportioning systems, so you will never have to worry about the correct ratio anymore.
Plural component sprayers for ship corrosion protection application
Graco recently introduced a new addition to its family of plural-component sprayers. The new Graco XP70 plural component sprayer is designed to pump, mix and atomize high-viscosity, faster-curing materials with superior results. The system handles environmentally friendly high-solids coatings with little or no solvent, hybrid polyurethanes, epoxies, very high solids coatings (with up to 100% solids content), and materials requiring heat.
The Graco XP70 is a smart alternative to hand-mixing or hot-potting – in fact it quickly pays for itself in reduced solvent costs and less wasted material.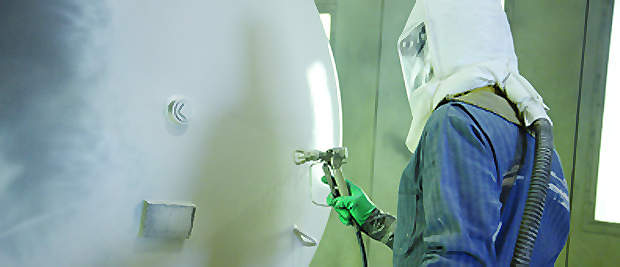 XP70 Plural-Component Sprayer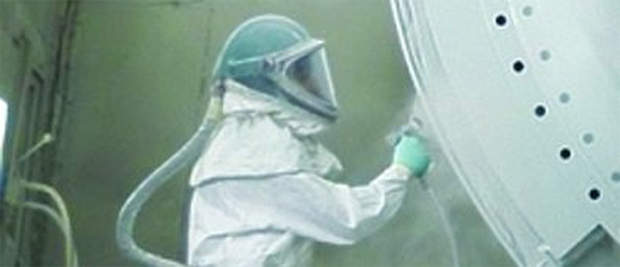 New Graco XM Plural-Component Sprayer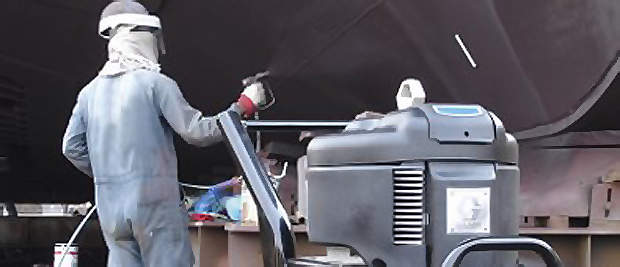 Exclusive NXT air motor technology in the new Xtreme™ Sprayers
The sprayer reduces material waste because it mixes only as much material as is needed for the job at hand – unlike hand mixing, where any unused mixed material is usually thrown away at the end of the day. In addition, the Graco XP70 saves money by using less clean-up solvent. Instead of flushing out an entire pump system that contains mixed material, only the static mix tube and hose to the gun need to be flushed. The Graco XP70 is rated at 7250 psi (500 bar) to provide the high-pressure performance required for spraying high-solids coatings and viscous materials at longer hose lengths. The Graco XP70 is well suited for applying coatings to wind energy towers, tanks, pipes, water towers, railcars, bridges, ships, structural steel, as well as applications in wastewater treatment, manhole and sewer reconditioning, and secondary containment.
Air-motor sprayers for ship corrosion protection application
Graco's new NXT Xtreme™ rane are sprayers with NXT air motor technology that can meet our customers' requirements even better than before. The superior performance makes the job completion a whole lot quicker and easier, and possible downtime is now reduced to an all time low. Thanks to improved durability and quality, the new NXT Xtreme™ sprayer will go on much longer. Actually, it will go on that much longer that even repairs will be a rare phenomenon.
The NXT Xtreme™ Sprayer will stand shoulder-to-shoulder with you in even the most extreme corrosion protection application situations, guaranteeing a more powerful de-icing motor with a lower level of noise and giving you full control. You can also rely on the new DataTrak™ pump monitor which prevents the air motor entering a runaway condition and gives the necessary information about cycle counts, which reduces the number of necessary maintenances.
In addition, the polymer body armour won't rust or dent and the heavy-duty cart will withhold in the most 'Xtreme™' conditions. The slide rails, lift handles and flat-free, semi-pneumatic tires will make your new sprayer easy to handle, and the new Cromex™-coated piston of the Xtreme™ lower garantuees a long life under 'Xtreme™' conditions.