Customers from all over the world value the outstanding practicality of the innovative professional cooking technology from MKN. Whether in hotels and restaurants, in community catering, in catering chains, in star-rated gastronomy or on luxury liners, this equipment is at home in the best kitchens in the world.
Onboard professional cooking technology
Each and every product in the extensive MKN product portfolio fulfils highest demands. Thanks to the experience of more than half a century, MKN professional cooking technology guarantees chefs and guests outstanding results.
MKN has been repeatedly awarded prizes for innovative technology, design and as a proficient partner of specialised trade. This proves MKN's outstanding achievement as the specialist for premium professional cooking technology.
Galley cooking technology for the marine sector
Even on the high seas, many worldwide customers already appreciate the outstanding suitability of the innovative MKN professional cooking technology for daily use. Especially for the marine sector, MKN offers the relevant equipment: pot securities for ranges and hobs or oven door latches, flanged feet and special voltage, fryers according to SOLAS regulations and hygienic cupboards. Customers' special requirements are agreed upon individually and even the highest demands can be fulfilled at any time.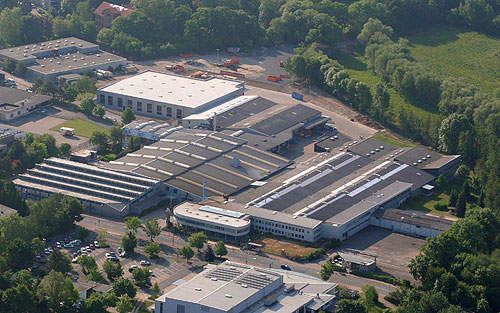 MKN at its location in Wolfenbuettel in an area of over 50,000m².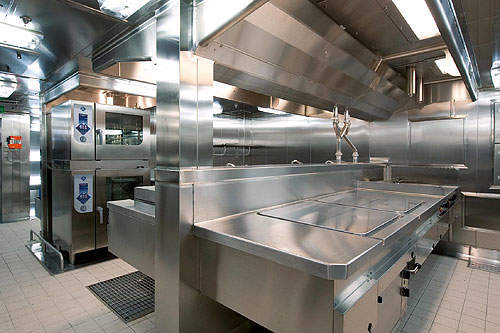 An example of one of our top MKN quality on-board.
The MKN combisteamer HansDampf is top quality, due to innovative superior technology.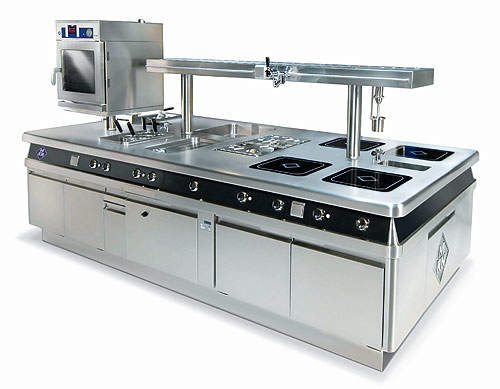 MKN provides tailor-made products to customers' unique specifications.
Our products are individually manufactured in construction and design according to our customers' wishes. We always use high-quality materials, extensive processes in every detail, and ensure our solutions are perfectly fitted in into any kitchen. The entire pallet of MKN professional cooking technology can be combined under a seamless and hygienic surface top of 3mm high-grade steel.
Heavy-duty MKN serial and modular equipment lines convince through its durability, solidity and economic efficiency. We make sure each MKN product connects innovative professional cooking technology with functionality and hygiene claims to the highest level.
Professional cooking equipment for shipboard galleys
We ensure the powerful appliances we supply our customers concentrate on the exact requirements and needs of the user and convince with perfect cooking results. Intelligent application options and technical features characterise MKN's combisteamer HansDampf gold as well as many other practical and useful details. With its top features, the MKN combisteamer is totally aligned with the needs of both chefs and operators alike.
The FlexiRack cooking chamber concept for crosswise or lengthwise inserts allows significantly higher capacities, thanks to its special grids. The autoChef and its automatic cooking programs with nine categories makes operation very easy, self-explanatory and clearly understandable, while the CombiPilot operating concept is distinguished by user friendliness. Also, the automatic cleaning system WaveClean impresses with economy, safety and ingeniously easy operation.