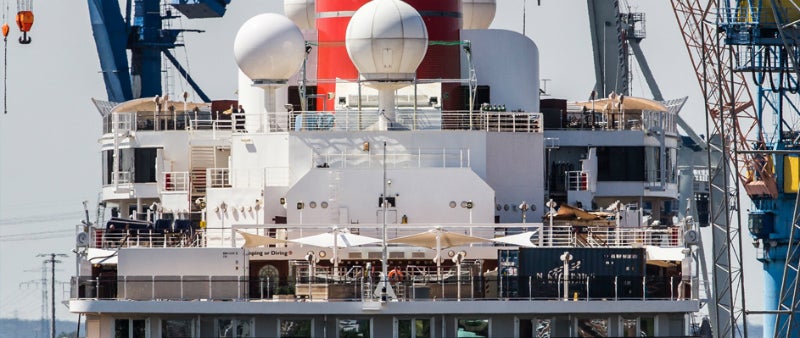 Founded in 1999, Textil Bau designs and implements complex membrane constructions on cruise liners and ocean-going yachts.
The company's solutions are also suitable for applications at trade fairs and exhibitions, as well as hotels, gastronomic areas, and landscape gardening and architecture applications worldwide.
Textil Bau's unique membrane constructions are created in cooperation with an established network of international engineers, steel and membrane construction builders, and installation experts.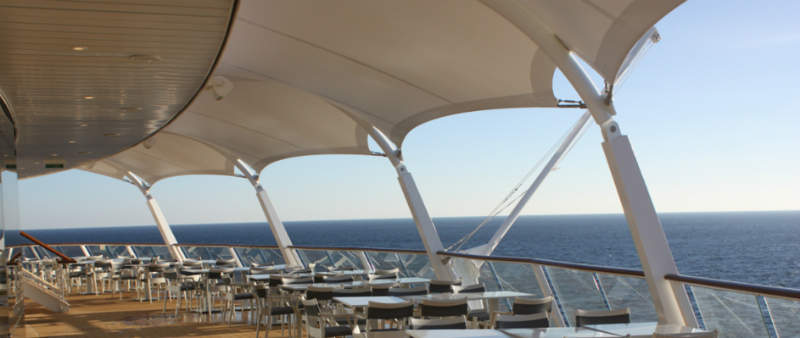 Textil Bau installed a sun deck and bar covering for a Quantum of the Seas cruise vessel.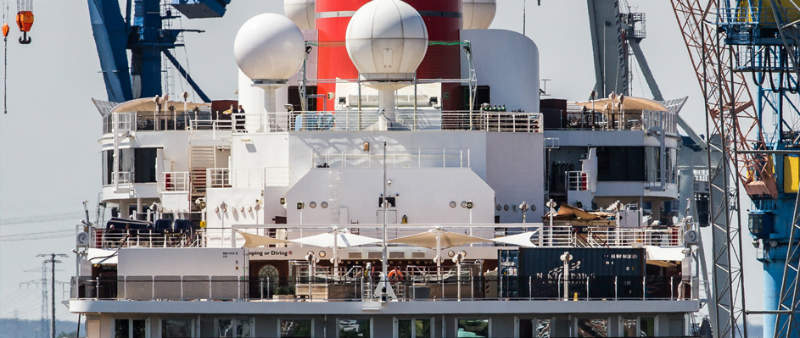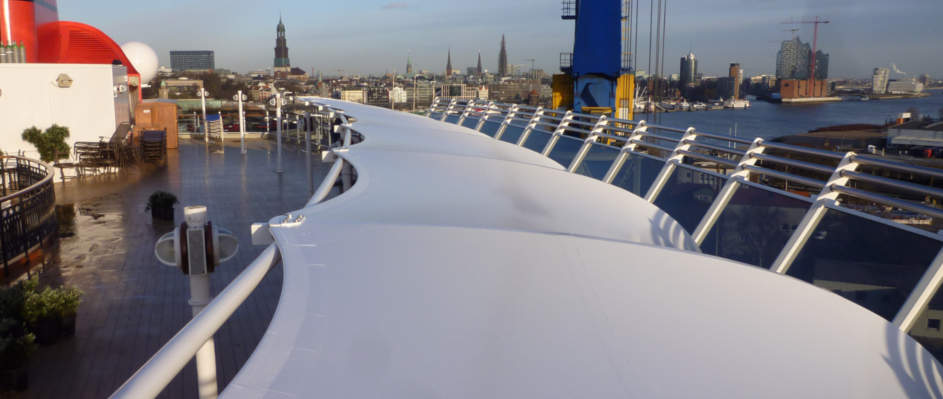 A membrane for the pool area onboard the Queen Elizabeth cruise liner.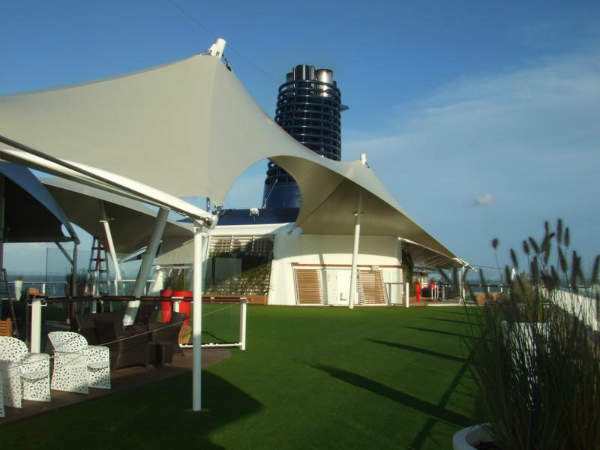 The Arch Structure on deck 9 on the Queen Victoria, installed by Textil Bau.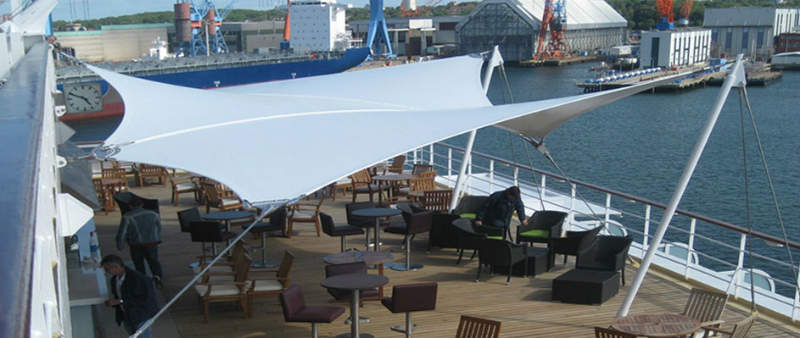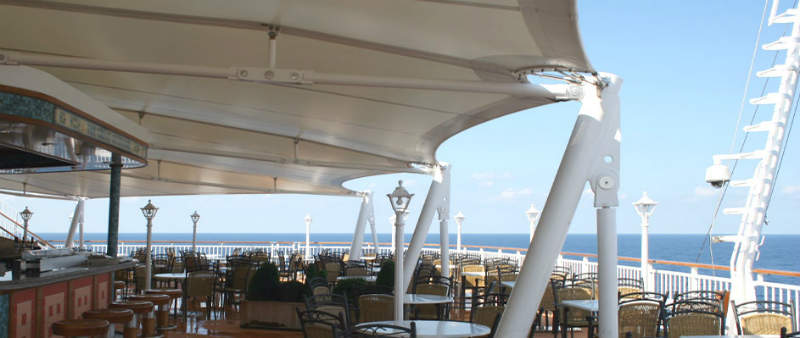 Textil Bau has installed membranes and pool shading for the Celebrity Solstice, Equinox, Eclipse, Silhouette and Reflection cruise ships.
Whether they are conical shapes, free-form designs or arches, Textil Bau's membrane structures are intelligent and innovative solutions.
The company's service includes design and structure consultations, as well as planning, production and installation, and maintenance support.
Membrane constructions for cruise liners
Textil Bau has extensive experience dealing with wharves and shipbuilding, making it a confident and supportive cruise line partner.
The company specialises in membranes for pool areas, sundecks, entrances and event areas on cruise liners. Using elaborate shapes and intelligent technology, the company creates high-quality, modern architectural designs with functional uses.
The lightweight structures are designed by engineering specialists to safely withstand wind velocities of up to 250km/h.
Textil Bau distinguishes itself by offering project management, production, installation and maintenance to provide a professional and economical service.
Past projects have included designs for celebrity cruises on vessels built by Meyer Werft, including Solstice, Equinox, Eclipse, Silhouette and Reflection, where Textil Bau designed, produced and installed approximately 1,600m² of textile roofing for each ship.
Professional consulting for architecturally demanding structures
Comprising architects and engineers, the experienced Textil Bau team works with clients to find a textile solution that is creative, individual and fulfils their requirements.
The company provides a comprehensive consultation service, from definition of the project requirements on-site, to detailed planning, to implementation and maintenance.
Target and result-orientated planning for marine vessels
After the conception and design of the new membrane structure has been completed and passed by the customer, Textil Bau's planning designers and structural engineers develop the structure up to the implementation phase.
The company aims to provide intelligent and innovative solutions, where sophisticated design is combined with optimised proportions.
In addition, Textil Bau supervises approval planning from the initial phase up to implementation of any necessary permits.
Professional constructions for high-performance textile structures
Working alongside Karsten Daedler e.K., the specialists for high-quality production of tarpaulins, membranes and awnings, Textil Bau produces high-tech membrane structures.
All the textile products used fulfil current quality regulations and guarantee all necessary safety demands.
Our reliable partners are able to assist clients with steel production.
Permanent, temporary and convertible membrane structures
Textil Bau's experienced teams of installation specialists, including commercial climbers, are capable of installing permanent, temporary and convertible structures in adverse conditions.
Due to the company's installation strategies discussed with our specialists and engineers in advance, as well as the employment of high-quality equipment, we provide clean and quick results and are able to guarantee professional and timely completion.