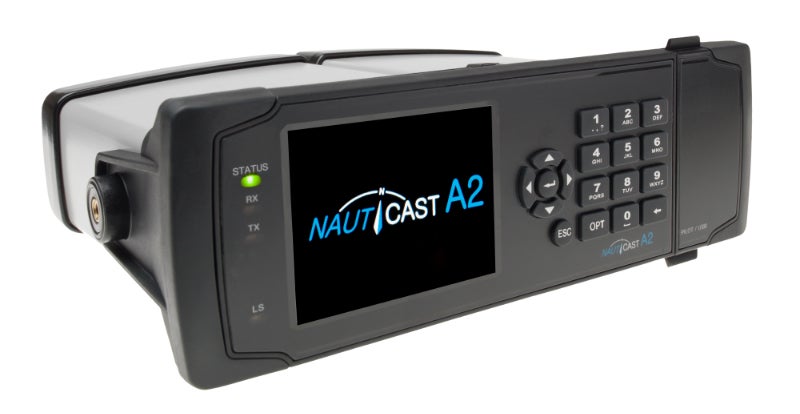 Nauticast is a specialist in maritime automatic identification system (AIS) technology for marine vessels and yachts.
The company's product range includes Class A and B AIS devices, transponders; transreceivers; antennas; cables and wireless solutions, as well as aid-to-navigation (AtoN) systems and serial Wi-Fi converters.
Nauticast's team handles sales consulting, services and repairs, as well as in-house development and software programming. Along with a worldwide network of partners, the company provides comprehensive service and state-of-the-art technical solutions.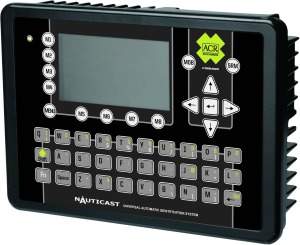 Nauticast supplies automatic identification system (AIS) devices for marine applications.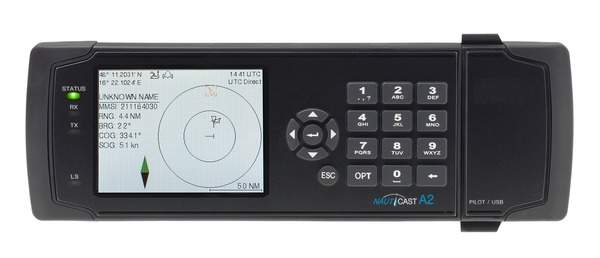 The A2 Class A transponder features an easy-to-use interface and multilingual support.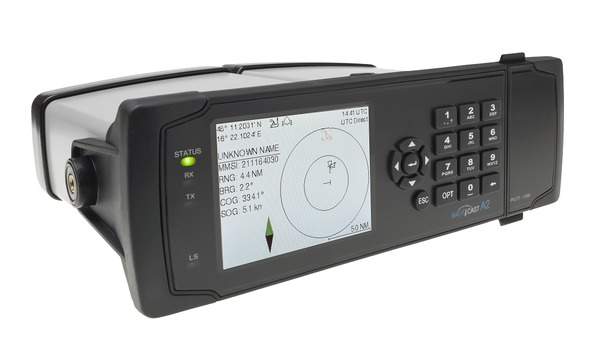 Nauitcast's A2 is one of the first devices to comply with the AIS specification ITU M.1371-5 set by the International Telecommunication Union (ITU).

The Nauticast Class B transponder is fully certified by the German Federal Ministry of Transport and Digital Infrastructure (BSH) and the Federal Communications Commission (FCC).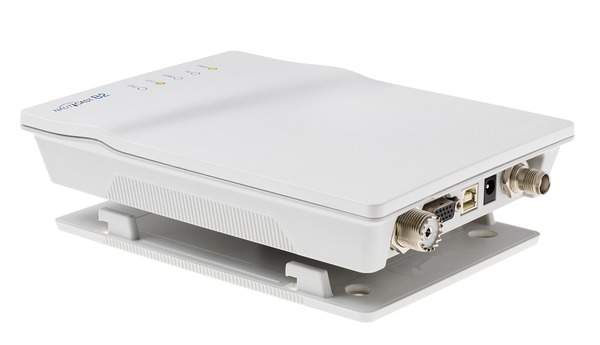 The Class B device features a sleek design and practical connections.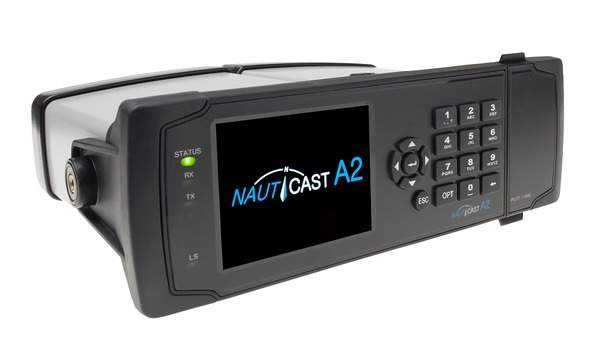 Transponders can be connected to marine systems or PCs.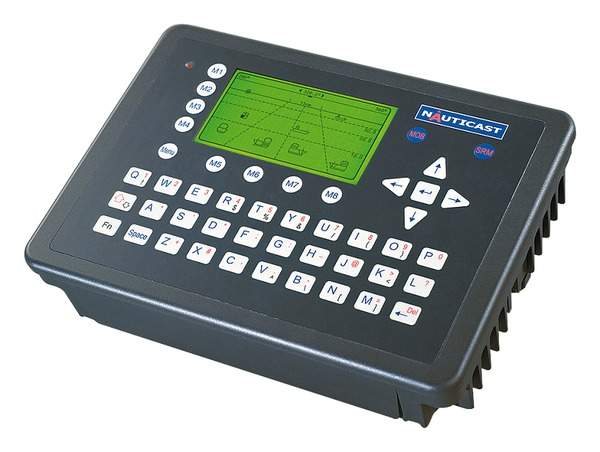 Nauticast transponders comply with the SOLAS Convention safety treaty.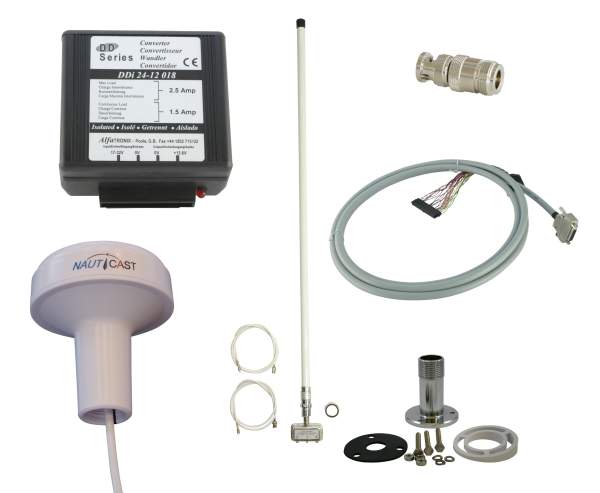 The company supplies a complete range of accessories to complement its series of transponders.
AIS marine transponders
Compliant with International Maritime Organisation (IMO)'s International Convention for the Safety of Life at Sea (SOLAS) and inland AIS specifications, the A2 exceeds all specifications for inland and marine AIS as outlined by main authorities. This includes the International Telecommunication Union (ITU), International Electrotechnical Commission (IEC) and Central Commission for Navigation on the Rhine (CCNR).
Approved by organisations such as the German Federal Ministry of Transport and Digital Infrastructure (BSH), US Coast Guard (USCG), and the Federal Communications Commission (FCC), Nauticast's A2 transponder is one of the first devices on the market to fully comply with the latest ITU AIS specification ITU M.1371-5.
The single-box design with integrated colour display of the Nauticast A2 AIS Class A transponder enables easy installation.
Its RS232/RS422 interfaces (NMEA 0183) and pilot plug guarantee seamless integration into all other marine systems. Many professionals regard the Nauticast A2 as the most reliable device in its class.
The A2 transponder features:
Extremely rugged and reliable in operation
Multilingual software (English, German, French, Spanish, Dutch, Hungarian, Romanian)
Intuitive user interface
Easy firmware upgrades via USB
High-resolution display
Class A AIS transponder
The Nauticast AIS Class A transponder belongs to a small group of reliable devices in the international maritime industry. It was manufactured over a period of more than ten years with several updates, improvements and technical developments.
The Nauticast AIS transponders are available under a variety of brand names and appearances, including several different layouts and colours for the front panel keyboard such as X-Pack (DS/US), X-Base, GlobalWatch, Bridgemate and others.
Nauticast offers spare parts, service, repair and upgrade for all units.
Class B AIS transponder
The Nauticast B2 is a Class B AIS system exceeding all relevant specifications. It was developed in Austria and the UK, and is manufactured in Austria. It is fully certified by BSH and FCC.
The AIS's sleek design with detachable mounting plate makes it practical and visually appealing. It comes in a complete set, including both VHF and GPS antennas, and a configuration and map software. It can be connected to PCs via USB, or any NMEAS 0183 marine system, including chart plotters, via its RS232 or RS422 interfaces. Power supplied may be either 12V or 24V.
Antennas and connectivity accessories for AIS components
Nauticast offers a wide range of accessories for AIS solutions, including:
GPS and marine VHF antennas
Combined GPS / VHF antennas
Mounting hardware
Coax connectors and adapters
Cables
Targeted solutions for facilitating upgrades from the older Nauticast AIS models to the Nauticast A2
Aid-to-navigation (AtoN) device
The Nauticast AtoN2-3 is designed for full aid-to-navigation (AtoN) functionality in compliance with IEC 62320-2 second edition for maritime shipping and AtoN use in EU inland shipping.
Our system transmits standard AtoN messages on two channels in a configurable mode and it can have external sensors connected using serial interfaces or an additional sensor board. Energy saving features can be configured for the system, which can be provided as a board or with casing.
Windows-based software Link2AIS can be used for configuration, operation and monitoring of all the AtoN system's features.
Nauticat develops and designs all of the hardware, firmware and configuration software for the system in house, making the company an ideal partner for custom-tailored solutions.