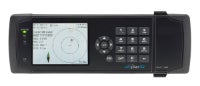 The Nauticast A2 has successfully passed certification in compliance with the latest AIS standards.
In particular two new certificates have been issued:
Wheelmark Approval including ITU-R M.1371-5 and IEC 62288 Edition 2.0 (2014)
WSV Type Approval Certificate for Inland Test Standard Edition 2.0 (2012)
The practical implications of the new Inland standard will be of higher importance, because the Central Commission for Navigation on the Rhine (CCNR) has adopted a new regulation requiring all Inland AIS devices installed on the Rhine from 1 December 2015 to be certified in compliance with Inland Test Standard Edition 2.0.
Devices tested according to Edition 1.0 or 1.01 may be installed until 30 November and operated thereafter.
If a device is to be replaced for a limited period of time (for repairs, for example), then 1.0 or 1.01 devices may be replaced by equivalent devices.
An installed device tested according to Inland Test Standard Edition 2.0 must not be downgraded. The CCNR is currently the only authority requiring the adoption of the latest Inland standard (and therefore this currently applies to the Rhine only).
As other authorities for Inland waterways will follow the CCNR ruling, we highly recommend installing equipment tested according to Edition 2.0 only.
Ships with an AIS installation date from 1 December onwards will not be allowed to travel the Rhine if their AIS equipment has not been tested in compliance with Edition 2.0.
All Nauticast A2 units being shipped are tested according to Edition 2.0. They can be distinguished by the software version 1.1.14, and the Inland certification number R-4-305 on the label.
The latest firmware version for the Nauticast A2 is now 1.1.14, and can be downloaded on our website along with the release notes. The most important new features are:
ITU-R M.1371-5: updates in multichannel operation
IEC 62288 Ed. 2.0 (2014): updated Aton and SAR symbols, new alarm symbols
Inland Test Standard Ed. 2.0 (2012): new simplified mode for entering dimensions
VDM input for demonstration / simulation
1W mode optionally controlled by external switch