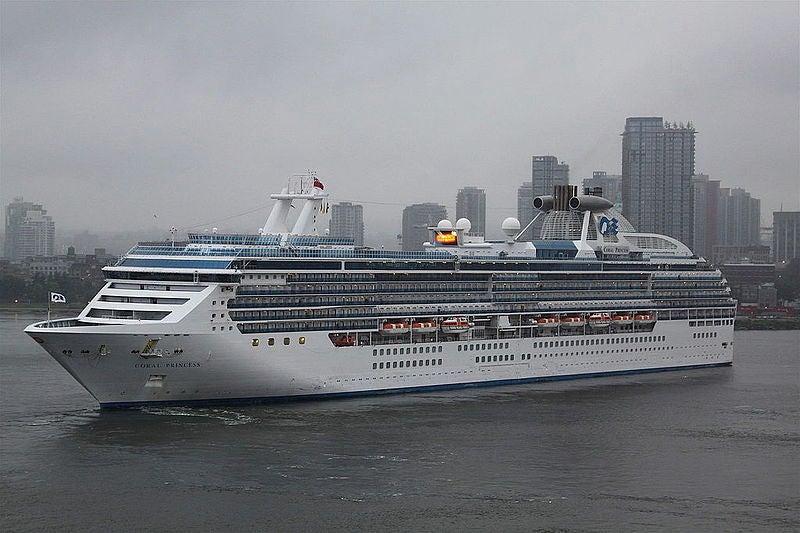 Princess Cruises has announced that it has arranged nine additional domestic charter flights to evacuate passengers on the Coral Princess cruise ship, following which 90 people will remain on board.
Additionally, passengers who require medical care on land were transferred to local and regional hospitals for treatment.
The 90 international guests will stay onboard due to restrictions on international travel. Travel arrangements will be made once they receive approval for arrival.
Earlier this week, Canada repatriated its citizens on the Coral Princess cruise ship docked in Miami, Florida, US.
The passengers on the ship started disembarking on 4 April.
However, due to a policy issued by the US, passengers cannot travel via commercial flights and shared transportation with other travellers who were not on the cruise.
The ship was carrying at least 12 confirmed cases of Covid-19 and has reported three deaths.
In another development, passengers who were on the Costa Cruises' Costa Luminosa cruise ship have filed a lawsuit against the cruise operator.
The lawsuit states that 'Costa subjected over 2,000 passengers to the highly contagious coronavirus, and exposing passengers to the actual risk of immediate physical injury and death'.
It added that passengers were assured the vessel did not have any Covid-19 and was safe. The company said that passengers 'would not be reimbursed if they cancelled' voyage that started on 5 March.
Last month, French authorities confirmed that there are 36 Covid-19 cases on Costa Luminosa cruise ship.
Earlier this week, NSW Police Commissioner Mike Fuller said that it will launch a criminal investigation into the Princess Cruises' Ruby Princess cruise ship.