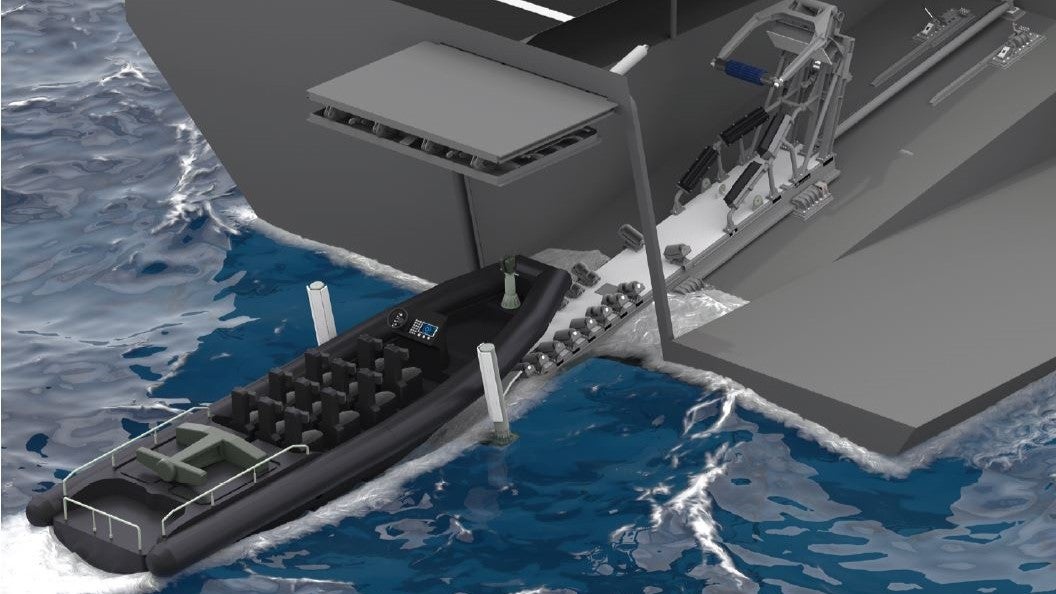 Boat launch and recovery systems
In the operation of modern navies, launching and recovering RHIBs from a mother ship allows deployment of personnel and equipment at sea, extending the ability of the vessel to carry out different types of naval warfare operations.
L3Harris has a proven track record of delivering innovative engineered solutions, meeting new operational requirements for navies and coast guards around the world.
The boat launch and recovery system is designed to enable fast deployment and recovery of an RHIB
The system is placed at the stern of the main vessel for a fast and safe launch or recovery and can be customised according to a ship's specifications, RHIB characteristics, and mission requirements.
Launch and recovery systems for surface combatants
Main features
Recovering the RHIB with a relative speed of the main vessel of up to six knots
Different boats from 5m to 11m can be managed with the same system (up to 12 tons)
Secondary LARS to provide emergency recovery
One-man operation for launch and recovery
Automatic arrestor system to keep the operator safe
Suitable for automatic launch and recovery of Unmanned Surface Vehicles
Easily integrated with systems for handling and stowing RHIBs and craft inside a mission bay
Easily integrated with different kinds of stern door
Classification Society approved (RINA)