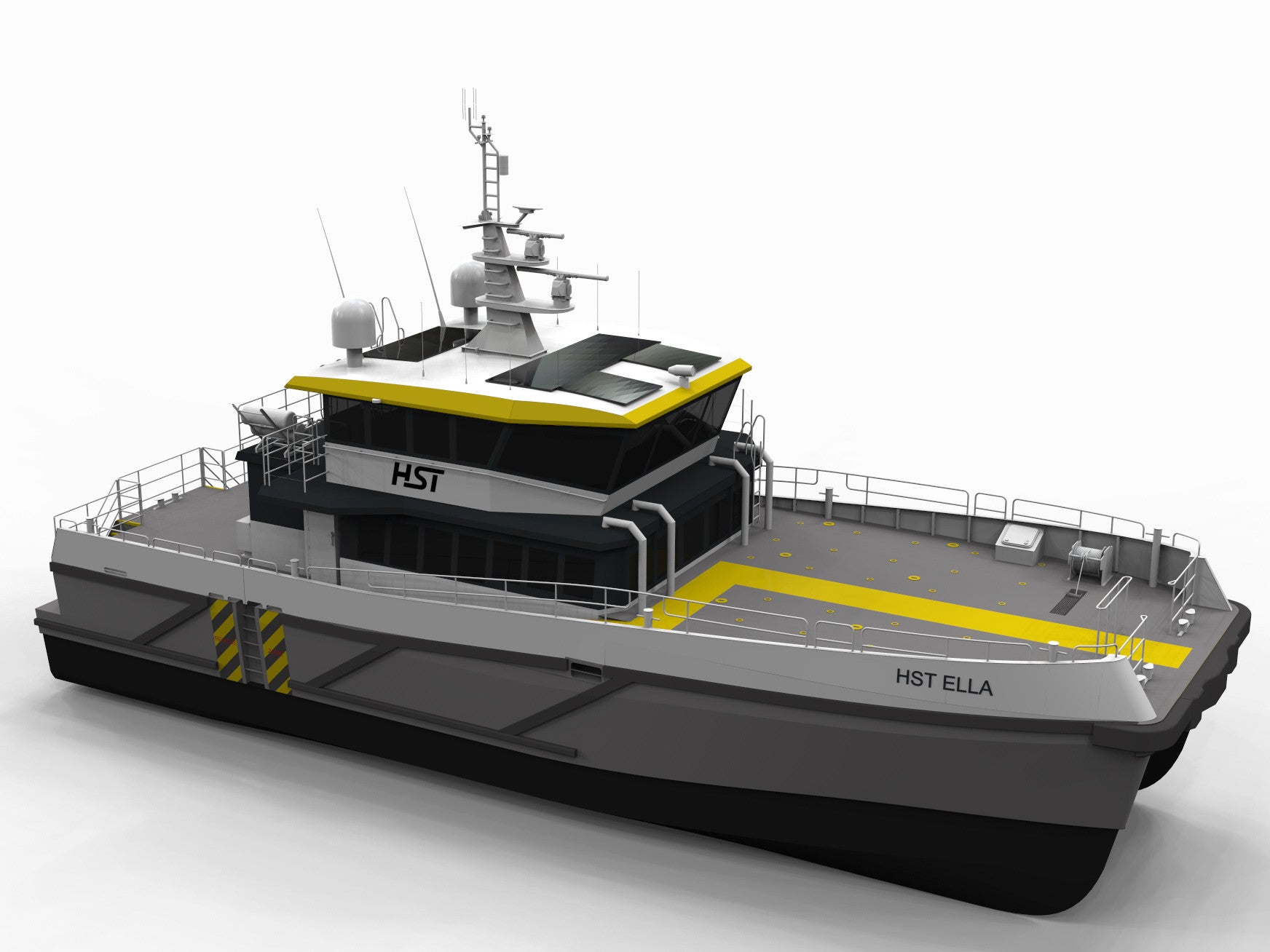 Chartwell 24 crew transfer vessel supports the international offshore wind market. Credit: Chartwell Marine Ltd.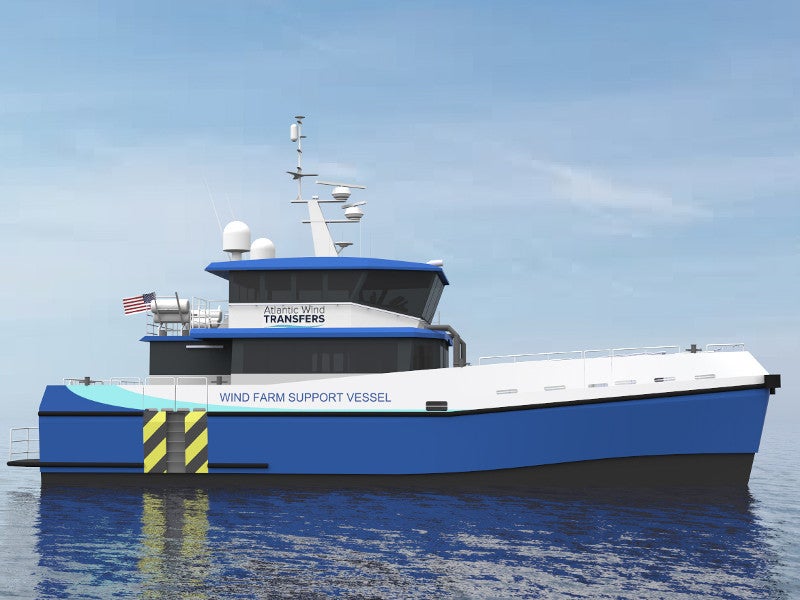 The maximum length variant of the CTV has an overall length of 24.4m. Credit: Chartwell Marine Ltd.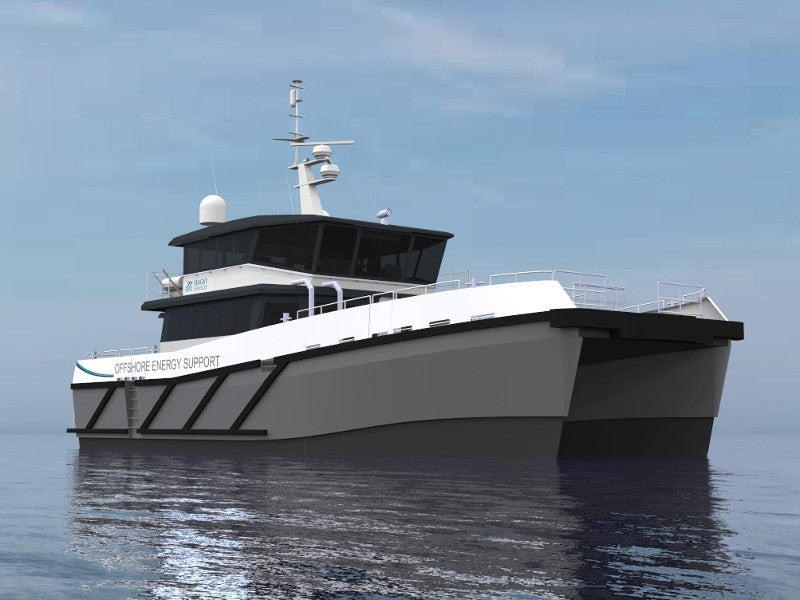 The vessel accommodates 24 personnel and cruises at a maximum speed of 29k. Credit: Chartwell Marine Ltd.
Chartwell 24 is a versatile crew transfer vessel (CTV) developed by UK-based vessel design firm Chartwell Marine for supporting operations in offshore wind markets.
Launched in September 2018, the vessel was developed following years of partnership with wind farm owners, CTV operators, and turbine manufacturers. It complies with international emissions standards, including Environmental Protection Agency (EPA) Tier 4 and International Maritime Organisation (IMO) Tier 3.
The CTV is available in two different variants, a 24.4m-long max length version and a 19.8m-long right whale migration path compliant version.
The vessel also underwent rigorous and scientific testing, which was conducted by Seaspeed Marine Consulting. The tests, including computational fluid dynamics (CFD) modelling and 1:12 scale model tank testing, helped in validating the sea-keeping performance, stability and manoeuvrability of the vessel.
Chartwell Marine entered a partnership with BAR Technologies to develop next-generation offshore wind CTVs in May 2020. The companies will work on the development of 30m CTVs and 60m service accommodation and transfer vessels (SATVs) while also exploring the possibility of integrating BAR's foil optimisation and stabilisation system (FOSS) into the Chartwell 24 CTV to improve its sea-keeping capability and manoeuvrability.
Orders and deliveries of Chartwell 24 vessel
Chartwell Marine was awarded a contract to design and deliver a new hybrid Chartwell 24 CTV for High Speed Transfers (HST) in July 2020. Diverse Marine is responsible for building the vessel named HST Ella in the UK. The keel of the vessel was laid in August 2020.
In December 2019, Atlantic Wind Transfers signed a contract with Chartwell Marine for two Chartwell 24 vessels, which will be delivered in 2020. The CTVs will be built by Blount Boats, a shipyard in the US.
Chartwell Marine secured a contract from Seacat Services for a new Chartwell 24 CTV in April 2019, which was followed by a second order for another Chartwell 24 in July 2019.
Chartwell 24 CTV design and features
The maximum length version has an overall length of 24.4m, a beam of 8.87m and an operational draft of 1.2m. The catamaran has the capacity to accommodate a maximum of 24 personnel and up to six crew members.
The interiors of the vessel feature reclining seating, electrical power points and on-board Wi-Fi. The forward part of the wheelhouse houses a skipper seat with a fully height forward window for an improved view.
The CTV also includes a crew sofa / coffee table area, and a dedicated wet room with space for changing and storing technician baggage.
The catamaran is equipped with several safety features such as a step-free deck to prevent trips and falls, and purpose-built walkways with handrails and sliding safety rails.
The vessel's propulsion system allows it to deliver silent, zero-emissions operation at lower speeds, enabling it to meet port air quality requirements.
Deck equipment and systems
Chartwell 24 CTV's foredeck cargo area spans 70m², while the deck load capacity is 1.75t/m². The deck equipment includes dedicated boarding gangway, deck crane and cargo tie-down points.
The vessel also has the capacity to accommodate two 10ft containers.
It offers efficient performance and enables comfort to technicians while moving at transit speeds. Crew transfers can be implemented efficiently and safely even at high wave heights due to the vessel's advanced hull form, high bollard push and superior bow height.
Storage capacity of Chartwell 24 vessel
The vessel has storage tanks capable of holding up to 16,000l of fuel, 1,500l of freshwater, 500l of greywater and 500l of ballast water. It also has the capacity to store up to 300l of bilge water.
Propulsion details
Chartwell 24 CTV is powered by two or four main engines and a parallel hybrid engine based upon the requirement of the client. The hybrid propulsion system's diesel engine and electric motor drive a changeable pitch propeller (CPP) system.
The vessel can also be equipped with a combination of two fixed pitch propellers (FPP), two to four waterjets and up to four pods.
The propulsion system allows the vessel to cruise at a maximum speed of 29k.