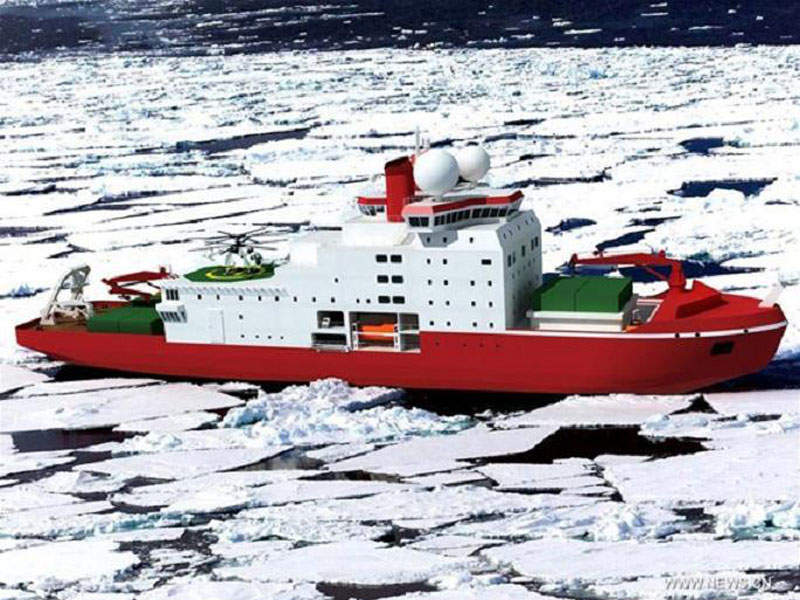 The new Chinese polar research vessel is scheduled to enter service in 2019. Image courtesy of Xinhua.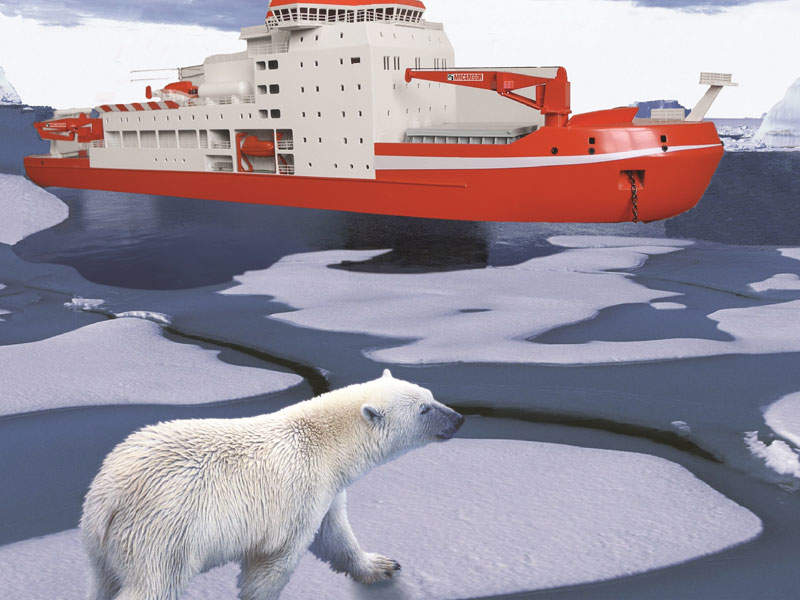 Artist's rendering of the Chinese polar research vessel. Image courtesy of Cargotec.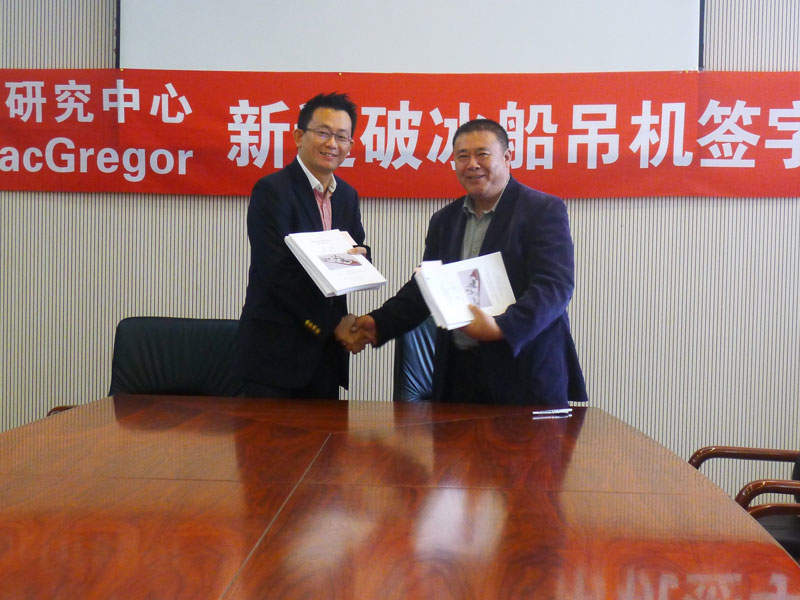 MacGregor was awarded a contract to deliver offshore cranes and a Triplex handling system for the polar research vessel. Image courtesy of Cargotec.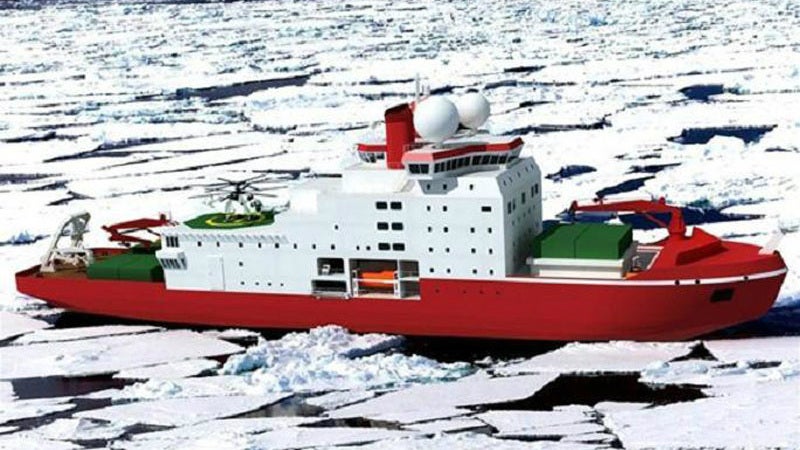 China began construction of a new polar research vessel and icebreaker in December 2016. The ship will be operated by the Polar Research Institute of China (PRIC).
The PRIC placed a contract with Aker Arctic for the concept and basic design of the new polar research vessel in 2012. The shipbuilding works of the domestic-built polar research vessel started with the construction commencement ceremony at Jiangnan Shipyard in Shanghai, China, in December 2016.
Scheduled to be delivered in 2019, the ship will complement the Xuelong research vessel and icebreaker that is in service with the PRIC and will allow the country to research marine environments and resources.
Design and features of the indigenous polar research vessel
SDS Aura is responsible for the design of the hull structures, which will offer superior icebreaking performance and sea-keeping capabilities. The box-type keel will ensure that bottom-mounted scientific instruments are not obstructed when sailing in both open water and ice.
The vessel has been custom-designed for user-specific scientific missions in the Arctic and Antarctic zones. It will be assigned dual classification by the Lloyd's Register and the China Classification Society.
The ship will feature a large cargo hold in the forward hull, as well as heavy crane and cargo fuel tanks for conducting resupply missions to scientific research stations. The aviation facilities aboard the vessel will constitute a landing deck and a hangar for two helicopters.
The vessel will have a length of 122.5m, a breadth of 22.3m and a draught of 8m. It will be able to break ice up to 1.5m-thick and can achieve a continuous icebreaking speed of up to 3kt. Accommodation facilities will be provided for up to 90 scientists and crew.
Scientific equipment aboard the Chinese polar research icebreaker
The scientific equipment package on-board the vessel will include wet and dry laboratories, a large stern working deck housing cranes and winches, and a moon pool with scientific hangar for the deployment of scientific instruments, such as conductivity, temperature and depth (CTD) and Rosette samplers.
The vessel will integrate the Ranger 2 ultra-short base-line (USBL) acoustic position system for tracking and positioning autonomous underwater vehicles, remotely-operated vehicles (ROVs) and reference transponders on the ocean floor.
Ranger 2 employs the USBL positioning method to validate the position of multiple subsea transponders installed aboard underwater vehicles. It can simultaneously position multiple subsea platforms operating across a wide area and water depths.
The on-board scientific equipment suite will enable scientists to conduct dilated surveys on oil, gas and living resources and observe the marine environment to track climate change in polar regions.
"SDS Aura is responsible for the design of the hull structures, which will offer superior icebreaking performance and sea-keeping capabilities."
Deck equipment and systems
The vessel will be fitted with two MacGregor offshore cranes, including a 50t SWL telescopic crane with 15m outreach and a 24t SWL knuckle jib crane with a 12m outreach. It will also feature a MacGregor Triplex 6t SWL telescopic / knuckle jib crane with 17m outreach and a dedicated handling system for research equipment.
The handling system aboard the vessel will include a 30t SWL stern-mounted A-frame, a 5t SWL multi-purpose launch-and-recovery overhead crane for CTD sensors, as well as a piston coring system that includes an 8t SWL corer pipe handler, a 23m corer pipe cradle and a 25t SWL side-mounted A-frame.
Propulsion
The vessel will be equipped with a diesel-electric power plant and propulsion system integrating four main diesel generators, two 7.5MW ABB Azipod azimuth propulsion units and two transversal bow thrusters.
The propulsion system will provide DP2-class manoeuvring and station keeping capability to the vessel. It will also be installed with an exhaust gas cleaning system for reducing emissions from the ship.
The vessel will achieve a maximum range of 20,000nmi and be capable of sailing for 60 days without re-supply.