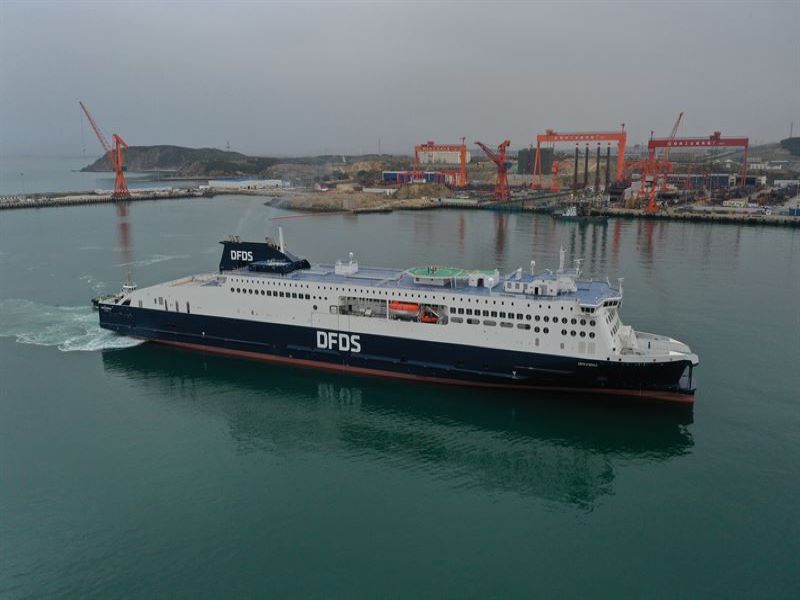 Côte d'Opale is the longest ferry currently sailing across the English Channel. Credit: Stena Roro.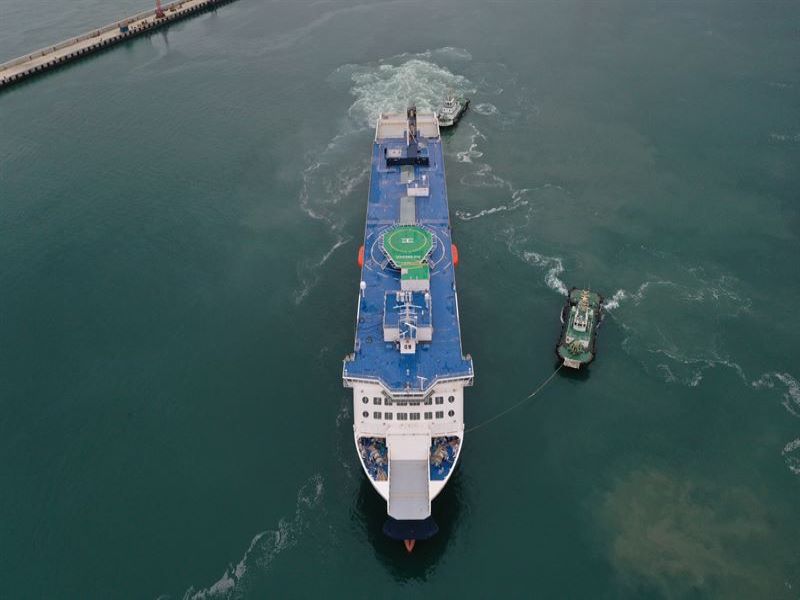 Côte d'Opale is operated by DFDS under a ten-year bareboat charter with Stena RoRo. Credit: Stena Roro.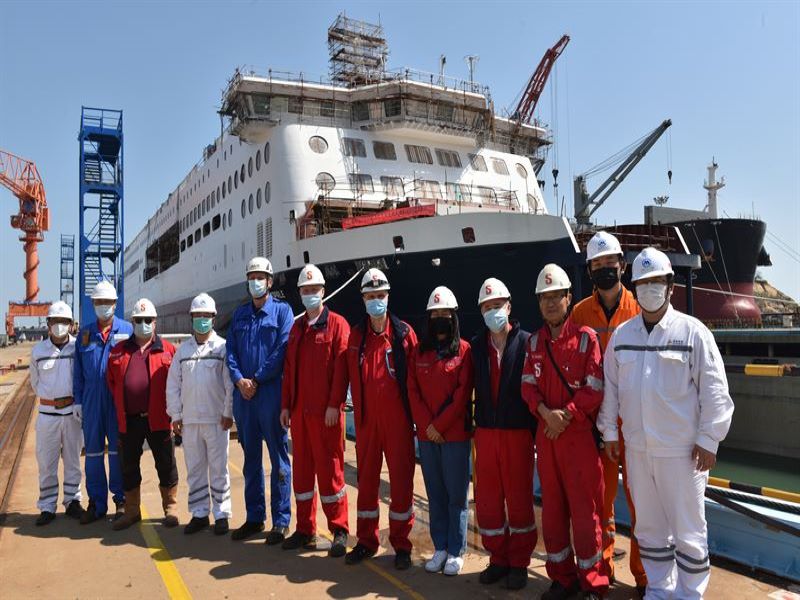 The roll-on/roll-off passenger (RoPax) ferry was delivered to DFDS in May 2021. Credit: Stena Roro.
Cote d'Opale is the latest E-Flexer-class roll-on/roll-off passenger (RoPax) ferry operated by Det Forenede Dampskibs-Selskab (DFDS), a Danish international shipping and logistics company.
DFDS signed a ten-year bareboat charter with Stena RoRo for the vessel, which is the fifth in the Stena E-Flexer-class, in April 2018. Stena RoRo is a Swedish roll-on/roll-off (RoRo) and RoPax vessels builder and chartering services provider
The ferry was constructed by the Chinese shipyard CMI Jinling in Weihai, China, under a contract with Stena Roro to build 12 vessels of the E-Flexer-class. The vessels will be operated by Stena Line, DFDS Seaways, Brittany Ferries, and Marine Atlantic, under long-term charter agreements with Stena RoRo.
Delivered to DFDS in May 2021, the vessel arrived at Dunkirk Port to undergo berthing trials in July 2021. The vessel embarked on its maiden voyage between Calais in France and Dover in the UK in August 2021. It is currently the longest ferry operating on the English Channel.
The ship replaced the Calais Seaways ferry, which was previously operated by DFDS on the Dover-Calais route.
Cote d'Opale design and features
Cote d'Opale features a sleek hull design and is substantially larger compared to contemporary ferries. It offers improved cargo and passenger-carrying capabilities.
The ferry has a length of 214.5m and a beam of 27.8m. It weighs approximately 41,000t and provides 3,100 lane metres of cargo capacity. It can accommodate 160 cars and 1,000 passengers.
The Cote d'Opale features space dedicated to passenger comfort and other activities. The vessel's bow and stern are designed to fit the quayside facilities in Dover and Calais while the ferry is fitted with a third bow thruster that enables the vessel for high manoeuvrability in the ports.
Retail and dining areas on board Cote d'Opale
Passengers can either indulge in dining and shopping or relax on the ship's lounge. The E-Flexer-class RoPax vessel features the largest duty-free retail space on the English Channel.
The 1,100m² duty-free shop offers a range of products, including premium perfumes, wines, spirits, and electronic gadgets for sale. Passengers can also purchase toys from the onboard store of Danish toy company Lego. A Lego-branded play area for children is also available onboard.
The 7 Seas Restaurant on deck eight offers classic dishes, including fish and chips, while French dishes such as Tartiflette and Magret de Canard are offered on select trips. The Lighthouse Café, which is also located on deck eight, offers sandwiches, coffee, and cakes.
Other amenities
Passengers also have the option to upgrade to the Premium Lounge on deck eight. The Premium Lounge offers a complimentary prosecco and stunning views of the sea. It also includes an exclusive outdoor deck area. Food and beverage offerings in the lounge include Belgian chocolates, French pastries, tea, and coffee.
The Road Kings Lounge on deck seven is equipped with 28 reclining chairs and two couches. An exclusive area in the lounge allows freight drivers to relax and enjoy complimentary tea and coffee.
The lounge also provides shower and toilet facilities, as well as food options such as meatballs, chicken and pepper skewers, and beef bourguignon. Furthermore, the ferry has a gaming area on deck seven.
Cote d'Opale's propulsion details
The ferry is powered by two environment-friendly, fuel-efficient diesel engines that drive two propellers. The engines will also ensure reduced carbon dioxide (CO₂) emissions compared to the Calais Seaways ferry.
The ferry can operate at a speed ranging between 20k and 22k and complete the crossing from Dover to Calais in 90 minutes.