Happy River, first of a new class of four 16,000dwt heavy-lift ships.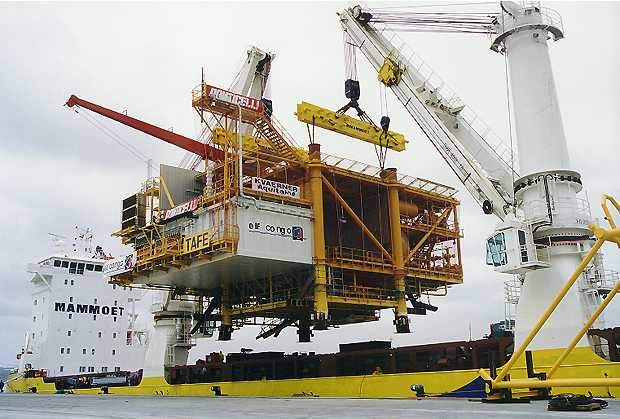 Happy River loading a 564t offshore module for ELF Congo.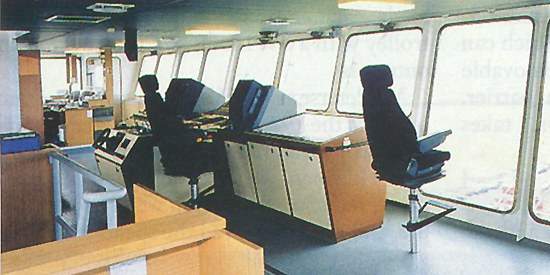 The Happy River bridge.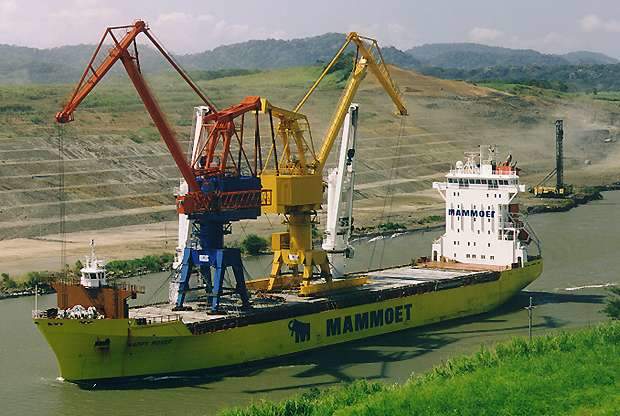 Happy River being used for coal transportation.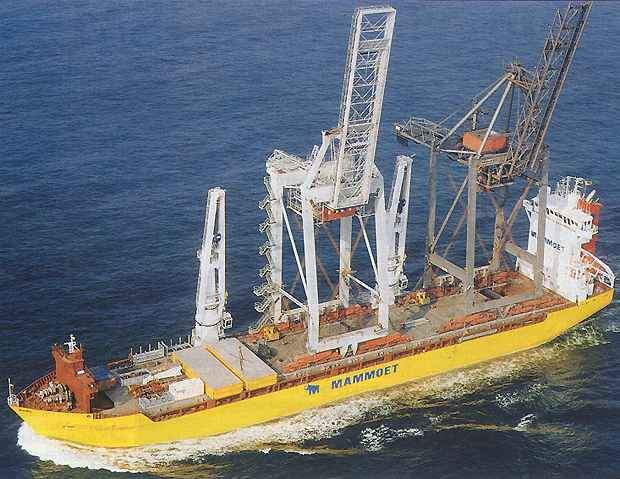 The Happy River was built for heavy lift. It can also be used to carry forest products, general cargoes and containers.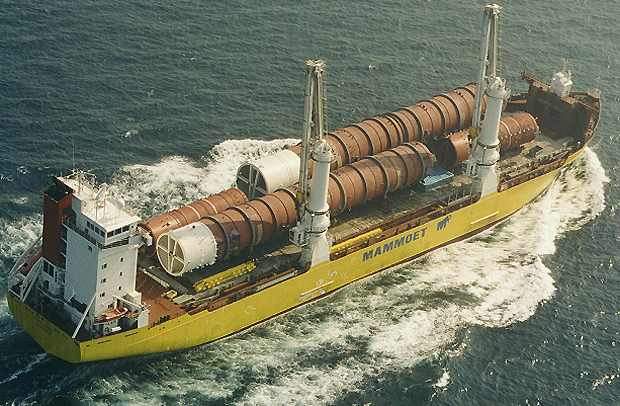 Happy River with a cargo of four columns, the heaviest being 660.4mt.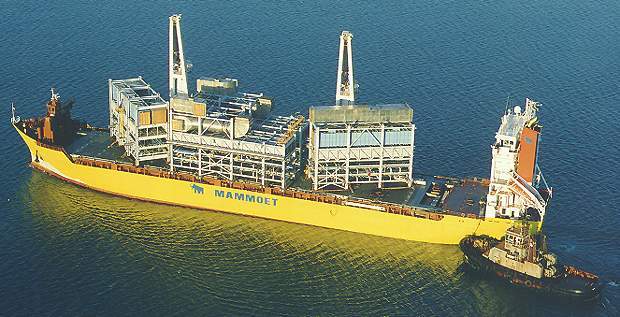 Happy River also offers capability for general cargo and break bulk.
The Happy River is one of four sister ships: Happy Rover, Happy Ranger and Sailer Jupiter. The Happy River was built for heavy lifts, but it can also be used to carry forest products, general cargoes and containers, as well as heavy lifts and project items. It was built by Merwede of the Netherlands and is operated by Mammoet Shipping.
Design
The Happy River has an overall length of 138.04m and has a 22.80m moulded breadth. It has a draught of 9.513m and a gross tonnage of 10,990gt. It has a deadweight of 15,634t. The Happy River has a crew of 17, who also assist during loading and unloading operations.
Cargoes can be stowed within the holds and on deck. It has a capacity of 17,863m³ and a timber intake of approx. 24,000m³ length packages. The Happy River has a floor space of 2,450m² on the weather deck, 1,525m² on the tweendeck and 1,386m² on the tank top. In order to carry water-sensitive material such as paper products, and allow loading and unloading at optimum speed, watertight hatch covers were critical to the design. The Happy River uses high-stowing, Foldtite-type MacGregor hatch cover sets for the weatherdeck area. These covers incorporate four liftaway/rolling panels to allow a clear opening of 91m in length and 17.7m across. This makes it the first heavy lift ship of its type with folding hatch covers over such a large area. It is possible to close the covers in around five minutes.
The area above the tank top can accept loads of 20t/m. The tweendeck cover set comprises 15 liftaway panels, giving a 87.51×17.61m area. Panels can be fitted vertically at 6m intervals to separate cargoes and give up to twelve sub compartments. They can also be fitted various heights in the hold using brackets on ship sides to afford operational flexibility.
Happy River can sail with an undivided hold up to a critical draught, which can be calculated using the shipboard load computer. After this, it is necessary to divide the hold with a removable bulkhead. This effectively creates two compartments. This bulkhead system can be positioned vertically to create a watertight barrier by means of a removable sealing system.
The vessel has a container capacity of 1,051 TEU. The hatch covers allow five-high stacking on-deck, providing deck space for 695 TEU. A further 356 TEU can be accommodated in the hold.
Happy River's heavy lift mast cranes have been designed and manufactured by Rotterdam-based Huisman-Itrec. They are mounted on the starboard side of the vessel. There are two main cranes. Each has a lift of 350t at 20.5m radius, 400t at 18m radius or 250t at 28m radius, and when arranged to operate in tandem, give the vessel the capacity to handle loads up to 800t. The jib's working range is up to 83°. They have a hoist speed of 1.8m/min at 400t capacity, and 7.2m/min at 80t load.
The total capacity of ballast sea water/trim system is 6,135m³ which is needed for loading and unloading heavy cargoes with the ship's cranes. This can be pumped at great speeds for maximum stability.
Propulsion
The Happy River main engine is a Wärtsilä 9L46B unit, with an output of 8,775kW (11,760bhp) at 550rpm. This is connected to a Renck Tacke HSU 1200 gearbox. It uses a Lips 5m-diameter four-bladed CP propeller and shaft.
For manoeuvring, the Happy River also has a 1,800rpm, 850kW bowthruster.
The propulsion system gives the vessel a speed of 16.4 knots draft 7m or 15.6 knots at 9.5m draft.