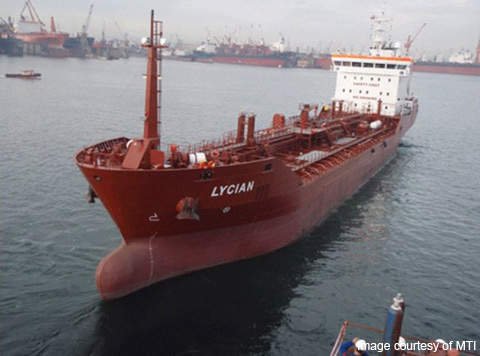 The ship was constructed in the Celik Tekne Shipyard in Tuzla Bay, Turkey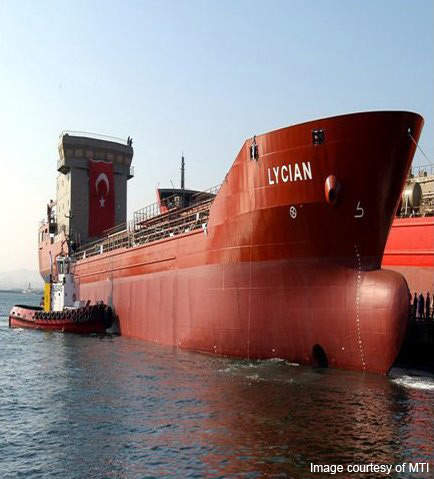 The Lycian is the first of a series of six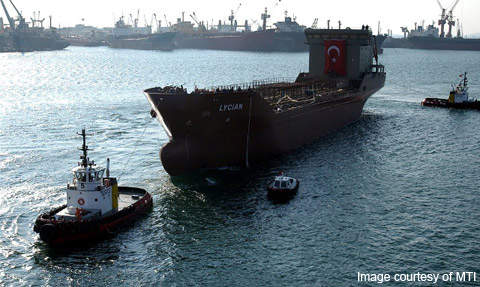 The vessel has been chartered to StatoilHydro for the first part of its operational life
The M/T Lycian (hull no. 61) is the first vessel of a series of six 5,517dwt, IMO II, chemical tankers to be built at the Celik Tekne Shipyard in Tuzla Bay, Turkey by Celik Tekne San Tic AS (contract signed in June 2005).
The keel was laid in September 2006 and the ship was launched on 9 April 2007. The ship is owned by KGS Denizcilik AŞ and was delivered to the manager Mowinckel Tankers International (MTI) following the completion of the outfitting works, harbour and sea trials on 14 November 2007. The M/T Lycian has now entered a period charter to StatoilHydro for the transportation of oil products.
The ship is the first in a series of six that will include M/T Lydian (hull no. 62), M/T Ionian (hull no. 63), M/T Thracian (hull no 67), M/T Thesselian (hull no. 68) and M/T Trojan (hull no. 69). The ship is registered in the Maltese port of Valletta. The vessel's designated notation is BVI Hull Mach Chemical Tanker / Oil Tanker-ESP, Unrestricted Navigation, AUT-UMS, Clean, MON-Shaft, AVM-APS, VCS, IG, Inwatersurvey, ICE Class ID.
Technical details
The ship has an overall length of 109.1m, the length between the perpendiculars is 99.8m, the beam is 16m, the depth to the main deck is 7.25m, the gross tonnage is 3,583t, the net tonnage is 1,600t and the scantling draught is 5.74m.
The vessel has been constructed to the highest specification and includes Framo hydraulic driven deepwell pumps (12 × 200m³), Marine Line coating and large N2 generators.
"The M/T Lycian is the first vessel of a series of six 5,517dwt, IMO II, chemical tankers."
The ship has 12 cargo tanks and two slop manifolds and can carry and discharge six different grades of cargo oil simultaneously (total capacity is 6,600m³) (liquid cargo density is 1.54t/m³). The hose crane has a 5t capacity and was manufactured by Gurdesan.
Propulsion and generation
M/T Lycian can achieve 13kt with her MAN B&W 6L 32/40 main engine, which can generate 3,000kW at 750rpm. The ship also has Rolls-Royce/ Kamewa bow thrusters with a rating of 330kW.
There are three main generators on board which are Caterpillar and able to generate 438kW each, the shaft alternator was provided by A Van Kaick and the emergency generator was produced by Catepillar and can generate 100kW.
The ship can carry 251m³ of heavy fuel oil for ship use, 53m³ of marine diesel oil, 8m³ of lubricating oil, 268m³ of fresh water and approximately 2,504m³ of ballast water.