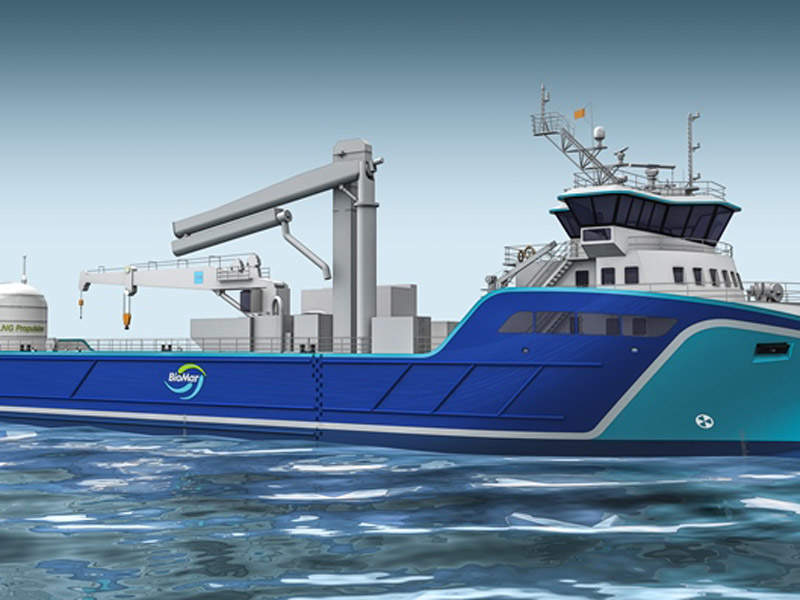 NSK 3433 Fish Pellet Carrier will supply BioMar's feed to fish farms along the Norwegian coast. Image courtesy of Norwegian Deck Machinery.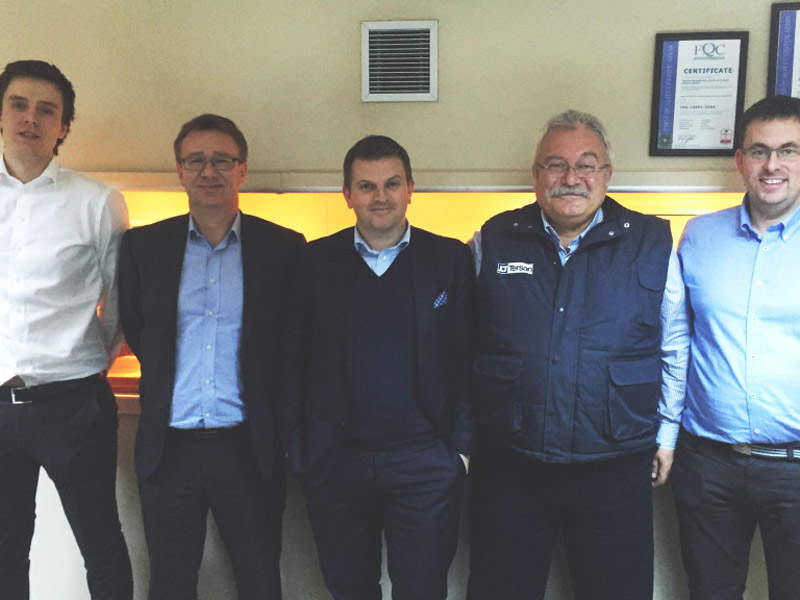 NSK Ship Design, Rolls-Royce Marine, Nordnorsk Shipping, Tersan Shipyard, and Nordnorsk Shipping are the companies involved in the feed carrier project. Image courtesy of Arena-AMK.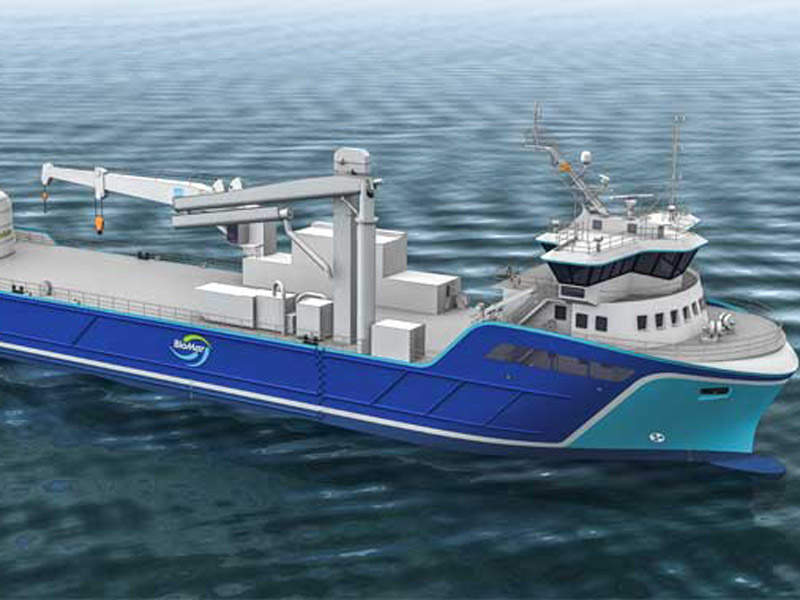 The fish pellet carrier will have a capacity to carry 2,700t of fish feed. Image courtesy of Rolls-Royce.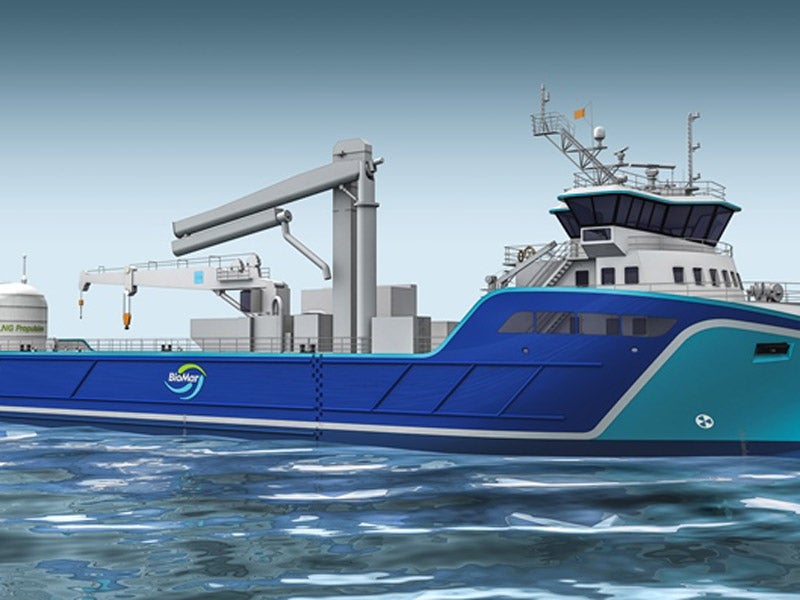 BioMar Group, a global fish feed manufacturer and supplier, ordered a new LNG-powered cargo vessel from Norwegian ship-owner, NSK Shipping, in February 2016. The vessel will be deployed to supply BioMar's fish food to fish farms along the Norwegian coast.
The new vessel, named NSK 3433 Fish Pellet Carrier, will be slightly larger than its sister ship MS Høydal, the world's first LNG-powered cargo vessel, which was delivered in 2012.
The environment-friendly NSK 3433 vessel is designed by NSK Ship Design and will be owned and operated by NSK Shipping, which already owns and operates MS Høydal and MS Nyksund, two important vessels in BioMar's existing fleet.
BioMar has 11 fish food-producing factories in Norway, Chile, Denmark, Scotland, Spain, France, Greece, Turkey and Costa Rica.
The new feed carrier is being built by Tersan Shipping at its Turkish shipyard and is scheduled to be delivered in 2017.
NSK 3433 design details
The fish pellet carrier will have an overall length of 81.5m, moulded breadth of 16m, depth to main deck of 10.55m and depth to boat deck of 13.25m. It is classified as +1A1-R0-Gas Fuelled-E0-TMON, NMA European Trade.
It will be equipped with a 50t-crane and will have a cargo capacity of 2,700t. It can accommodate seven persons and sail at a speed of 12kt.
Other factors considered during the planning process include the use of modern hulls and propulsion systems for bigger vessels to reduce freight costs and environmental footprint.
Engine and propulsion
The vessel will be fitted with a LNG propulsion system comprising one eight-cylinder Bergen C26:33 natural gas engine rated at 2,160kW, combined rudder and propeller system, one tunnel thruster in the bow and one in the aft, and an automation and dynamic positioning (DP) system.
It will also be equipped with hybrid shaft generator (HSG) propulsion system, which generates electrical power even if the engine power output varies, thus saving the fuel. The HSG can also act as a propulsion motor (PTI) and provide an alternative power source when LNG becomes unavailable, an option that is a prerequisite for class approval.
Bergen gas engines are the only pure gas engines that use a spark plug ignition, whereas alternative dual-fuel engines use a small amount of diesel for ignition.
Navigation system
NSK 3433 fish pellet carrier will be fitted with a dynamic positioning (DP) system, supplied by Rolls Royce, which enables the vessel to achieve optimum manoeuvrability through which it will unload the feed without mooring.
It will also be installed with fish-feed handling equipment that is efficient and gentle on the feed.
Contractors involved
Norwegian Deck Machinery (NDM), which recently became a fully-integrated part of Palfinger Marine, secured the contract to supply deck machinery for the NSK 3433.
The contractual scope includes providing two off-windlass winches, two off-chain stoppers, four five-ton off-mooring winches and three five-ton off-capstans. All winches are hydraulic-driven and will be delivered in September 2016.
Rolls-Royce is supplying the liquefied natural gas (LNG) propulsion package worth $6.5m to the Tersan Shipyard.
Sustainability of the fish pellet carrier
The use of Bergen natural gas engines significantly reduces the carbon-dioxide (CO2) and nitrogen-oxide (NOx) emissions by 22% and 90% respectively, compared to a diesel engine.
The engines also reduce the fuel and lubrication oil consumption. In addition, the clean and safe engine rooms, which use advanced technology, reduce maintenance costs and provide a more comfortable working environment for the crew.