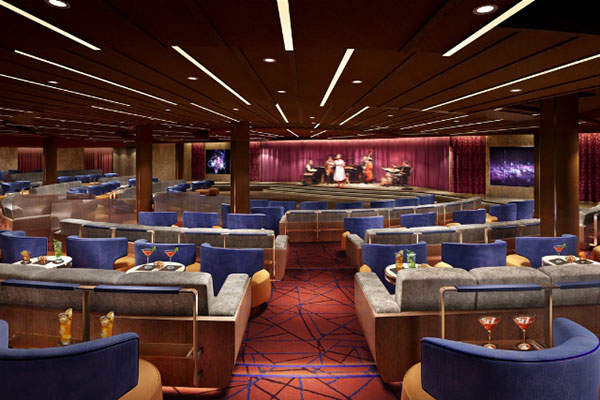 Seabourn Encore was launched in in late 2016. Image courtesy of Seabourn.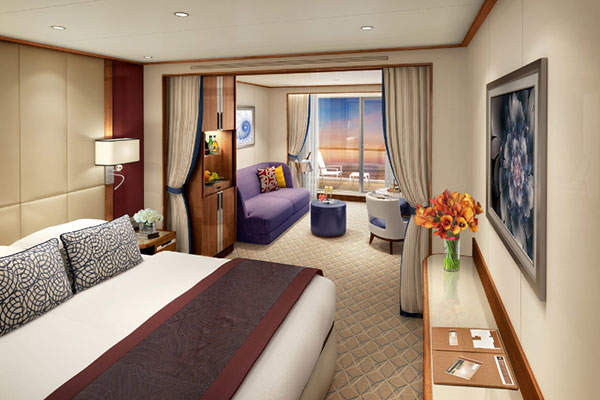 The design of the Grand Salon, Seabourn Encore's main show lounge, was unveiled in August 2015. Image courtesy of Seabourn.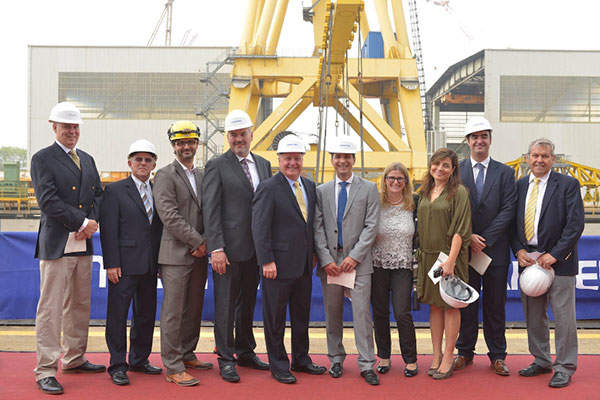 The first steel-cutting ceremony for Seabourn Encore was held in April 2015. Image courtesy of Seabourn.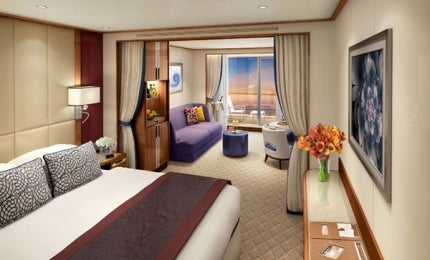 Seabourn Encore is the first of two ultra-luxury cruise ships ordered by Seabourn from Fincantieri. The cruise ship was  delivered in November 2016.
The letter of intent (LoI) for the construction of the Seabourn Encore was signed in October 2013, while the construction contract was finalised in January 2014.
A steel-cutting ceremony was held for the vessel in April 2015 at the Fincantieri shipyard in Marghera, Italy, and the keel was subsequently laid in September 2015.
Seabourn Encore will be complemented by its sistership Seabourn Ovation, which is currently being built by Fincantieri.
The two new vessels are intended to replace the capacity that was lost by the recent sale of the Seabourn Pride, Sea bourn Spirit and Sea bourn Legend cruise ships to Windstar Cruises.
Seabourne Encore design
The vessel's design is primarily based on the Seabourn Odyssey fleet. It also includes various new features compared with the Odyssey-class vessels, including an additional deck, expanded public areas, a reduction in passenger capacity and a private veranda for each suite. The vessel features 12 decks with 300 luxury suites.
"The two new vessels will replace the capacity left blank by the recent sale of Seabourn Pride, Seabourn Spirit and Seabourn Legend cruise ships to Windstar Cruises."
The design works relating to the ship's indoor and outdoor guest areas have been entrusted to the renowned hospitality designer Adam D Tihany. In addition, the ship houses a signature restaurant by the American chef and restaurateur Thomas Keller.
Seabourn Encore is 210m-long and 28m-wide, featuring a gross tonnage capacity of 40,350t. Its propulsion system enables the ship to cruise at a maximum speed of 15k.
The vessel was built to comply with all legislative safety requirements and its hydrodynamics have been optimised to reduce fuel consumption.
Seabourne Encore deck plan
Deck 3 houses the marina, and Deck 4 features a fine dining venue called The Restaurant, a medical facility and a galley.
Deck 5 comprises 36 veranda suites and public areas, including a casino, The Club, a pool and two whirlpools.
Deck 6 features a total of 60 veranda suites and the Grand Salon, which features a theatre for performances with chairs arranged in cabaret style seating, as well as a bar pantry at the back. The design of the Grand Salon was unveiled in August 2015 and is decorated with sculpture panels and lineal lights on the ceiling.
Deck 7 features three Owner's Suites, 64 Veranda Suites, meeting rooms, Seabourn shops, a coffee bar and the Sea bourn Square, which comprises a library, sitting room, computer centre and a European Konditorei-style coffee bar.
Deck 8 includes two Winter garden Suites, an Owner's Suite, two Signature Suites, 50 Veranda Suites, a card room and a specialty dining venue.
Deck 9 will feature 38 Veranda Suites, the Patio Grill, Patio Bar, a whirlpool, swimming pool and a casual snack bar known as The Colonnade.
Deck 10 comprises an Owner's Suite, eight Penthouse Suites, 12 Veranda Suites, treatment rooms, a fitness centre, thermal area, motion studio and salon, as well as the Sky bar and the Spa at Seabourn.
Deck 11 includes eight Penthouse Suites, ten Veranda Suites, five Penthouse Spa Suites and an observation lounge featuring a square bar.
The Sun Terrace and The Retreat are featured on Deck 12.
Accommodation and amenities onboard Seabourn Encore
Seabourn Encore accommodates 600 guests, based on double-occupancy. Complimentary internet / Wi-Fi service are reserved for the Owners' Suites, Winter garden Suites and Penthouse spa Suits and Signature Suites.
Amenities on-board the Veranda Suites include a comfortable living area, queen-size bed or two twin beds, walk-in closet with personal safe, flat screen TV, bar and refrigerator, as well as a writing desk, makeup vanity and 110V / 220V AC outlets. Each Veranda Suite also features a bathroom with a separate tub and shower.
---
---
Adventure of the Seas is the third of five Voyager-Class cruise ships that have been built for the Royal Caribbean Cruise Line.
---
All Owners' Suites offer dining facilities for four people, a separate bedroom, guest bath, two flat-screen TVs and a pantry with a wet bar, in addition to a convertible sofa-bed for one and a whirlpool bathtub.
The Signature Suites offer forward-facing windows, dining facilities for four to six people, a whirlpool bathtub, guest bath, a pantry with a wet bar, two closets and two flat-screen TVs.
Penthouse suites are provided with a separate bedroom, a glass door to the veranda, two flat-screen TVs, a fully stocked bar, a spacious bathroom with tub and shower, and a makeup vanity.
The Winter garden Suites are furnished with dining facilities for six people, a whirlpool bathtub, guest bath, a convertible sofa-bed for one, a pantry with a wet bar and a glass-enclosed solarium with tub and day bed, as well as two closets and two flat-screen TVs.
Itineraries
Following its delivery in late 2016, the vessel embarked on two pre-inaugural cruises, sailing the waters of Israel, Arabia, India, South East Asia, Australia and New Zealand.
Seabourn Encore's official maiden voyage was conducted in February 2017 and included a ten-day voyage starting from Bali, with stops at Surabaya in Java, Celukan Bawang in Bali and Slawi Bay in Komodo Island, Indonesia.
Contractors involved with the Seabourn cruise ship
Fincantieri has subcontracted AEG Power Solutions to supply power systems and solutions for the vessel. The contract will mainly involve the supply of both AC (Protect 8 and Protect 4) uninterruptible power supply (UPS) and DC (Protect Three Phase Rectifier) systems.