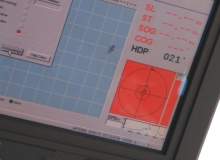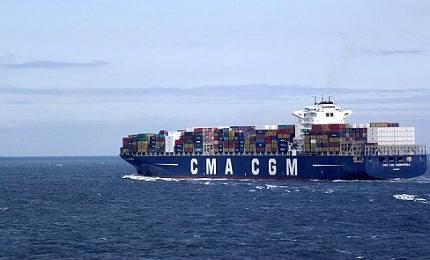 With cargo often valued in the tens of millions of pounds, the shipping industry has placed enormous value in its ability to accurately locate itself. The Global Positioning System (GPS) may have revolutionised location services since the launch of its first satellite in 1989, but the system is far from perfect.
A number of incidents in the Channel during the past decade have alluded to problems with GPS. In December 2002, the ship MV Tricolor collided with the container vessel Kariba, costing tens of millions worth of damage.
"GPS may have revolutionised location services since the launch of its first satellite in 1989, but the system is far from perfect."
GPS was even accused of contributing to an accident that occurred in October 2001, when two ships following the same pre-determined path provided by GPS collided, before later revelations that the accident could have been avoided had the vessels utilised the full width of the shipping avenue.
There is also the threat of GPS services in the Channel being disrupted by illicit means. Smugglers have been found to use GPS jammers in order to avoid detection, unwittingly implicating larger vessels in their cloaking attempts and causing significant disruption and alarm.
With GPS prone to operational lapses, a clear need for a back-up system has been identified to seamlessly spring into action whenever GPS should fail. The premise of Enhanced Long-Range Navigation (eLoran) systems is to do just that.
How well do you really know your competitors?
Access the most comprehensive Company Profiles on the market, powered by GlobalData. Save hours of research. Gain competitive edge.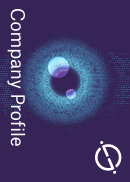 Company Profile – free sample
Thank you!
Your download email will arrive shortly
Not ready to buy yet? Download a free sample
We are confident about the unique quality of our Company Profiles. However, we want you to make the most beneficial decision for your business, so we offer a free sample that you can download by submitting the below form
By GlobalData
The Enhanced Loran (eLoran) system comprises of internationally standardised positioning, navigation and timing services to provide low frequency, long-range navigation information that is vital to the shipping industry. Capable of operating wholly independently from GPS, it offers to meet those capability needs in the event of satellite signal shortage.
Comprising of control centres, transmitting stations and monitoring sites, the technology is not necessarily new. What is, however, is the addition of a data channel to the transmitted signal, capable of including application-specific warnings, corrections and signal integrity information. Akin to teaching an old dog new tricks, the addition of a data channel poses many benefits for the shipping industry.
With such benefits patently clear, the English Channel became the world's first shipping strait to adopt such a system, with the General Lighthouse Authorities of the UK and Ireland (GLA) announced it to be operational within the Dover Strait in February 2013.
Liam Stoker spoke to GLA Research and Radionavigation manager Martin Bransby to determine just how useful eLoran could be.
Liam Stoker: How prevalent are losses of GPS signals in the Dover strait?
Martin Bransby: "That's difficult to quantify. There are no absolute figures, but it is known that continental freight carriers quite often use small GPS jammers on trucks to avoid road user charging in some countries where that is used.
"Moreover, they are very often left on and not switched off for the whole journey and so are transmitting when crossing the English Channel and within the UK. The new P&O ferry (The Spirit of Britain) is now carrying equipment to enable it to use eLoran on the iconic Dover-Calais route."
LS: Are these losses more commonly attributed to signal jammers, or are other issues to blame?
MB: "There are a number of things that would cause interference and disruption to GPS. Only one of them is deliberate jamming and we have seen unintentional jamming incidents occur. For instance, the San Diego Harbor incident of January 2007, where a USN Vessel with faulty equipment jammed the whole harbour area. The result was mobile phone cells failing, as such cells are timed using GPS signals.
"Smugglers have been found to use GPS jammers in order to avoid detection, unwittingly implicating larger vessels."
"Another form of interference is from space weather. Solar flares have been shown to 'swamp' GPS signals; for instance, a recent flare ensured that the whole sunlit side of the sun was denied GPS for several minutes.
"In late 2009 engineers noticed that satellite-positioning receivers for a new navigation aid at Newark airport in New Jersey were suffering brief daily breaks in reception – something was interfering with the signals from GPS.
"It took two months for investigators from the Federal Aviation Authority to track down the problem, which turned out to be a driver who passed by on the nearby New Jersey Turnpike each day and had a cheap GPS jammer in his truck. This could easily happen on board a cross channel ferry as mentioned above."
LS: What are the costs associated with rolling this system out in comparison to being solely reliant on GPS?
MB: "It is difficult to make comparisons, as the cost of losing GPS to the economy could be massive in terms of commercial transactions and security issues. eLoran costs a small fraction of the costs of the provision of any satellite system. We see eLoran as an insurance policy taken out to mitigate the risks associated with GNSS vulnerability."
LS: Have there been any cases where the eLoran system has come into use?
MB: "Just recently, the GLA conducted a demonstration where a jammed vessel (THV Galatea) seamlessly swapped from the jammed GPS position input to eLoran. As far as the navigator on the bridge was concerned, nothing had happened and he was able to go about his duties of safe navigation, even in the event of GPS denial.
"Moreover, this was the first time in the world that a vessel had been broadcasting to other vessels and VTS, a position derived from eLoran and not from the denied GPS service."
LS: This is a world first, but are there any ports confirmed to be waiting on the results before they choose to adopt the system?
"Another form of interference is from space weather. Solar flares have been shown to 'swamp' GPS signals."
MB: "Absolutely, the General Lighthouse Authorities (GLA) are engaged with a further six ports on the East Coast of the UK. Harwich / Felixstowe, where a prototype system is already installed, and the remaining five ports are actively engaged in surveying harbour waters and approaches and providing real-estate for eLoran physical infrastructure to provide services for the port and environs. These other ports are Medway (Thames estuary), Humber, Middlesbrough, Firth of Forth and Aberdeen.
"Entirely separately from GLA activity, the Port of Rotterdam in the Netherlands is now operating its own differential eLoran services for the port's pilots."
LS: What information could be sent across the data channel that comes with the enhanced version of the system?
MB: "The data channel can be used to transmit any kind of data; however, there is limited bandwidth, so you are never going to stream video over it. Such things as differential eLoran ASF corrections, UTC, differential GPS and short broadcast text messages (similar to SMS) are currently broadcast on the data channel."
---
Related content
---
Electronic Chart Display and Information Systems (ECDIS) are set to become a mandatory safety feature for new ships in 2012.
Arctic sea-ice reached a new all-time low in 2012 – another milestone in pattern which has, in recent years, seen both Canada's Northwest Passage and Russia's Northern Sea Route (NSR) open simultaneously for the first time in recorded history.
---