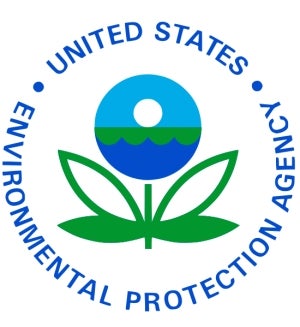 RSC Bio Solutions has announced that its EnviroLogic® 200 and 200 EP series of Environmentally Acceptable Lubricants (EALs) and its EnviroLogic 802 grease, as well as the products' constituent components, have been evaluated by independent laboratories to meet the US Environmental Protection Agency's (EPA) definitions of biodegradable, minimally toxic and not bioaccumulative. RSC Bio Solutions, therefore, certifies these lubricant and grease products as 2013 VGP Compliant.
The EnviroLogic 200 series, 200 EP series and 802 grease products are designed for use as stern tube lubricants, gear oils, thruster fluids and greases in a wide range of applications throughout the marine industry. RSC Bio Solutions announced the self-certification of its EnviroLogic 100 series, 3000 series hydraulic fluids and SAFECARE® cleaners in September 2013.
RSC Bio Solutions technology vice-president Bernie Roell said: "Our EnviroLogic and SAFECARE products have seen years of extensive and successful use in service on oil platforms and marine vessels around the world. Along with VGP compliance, these products hold key approvals and meet specifications of a host of equipment and component manufacturers, so marine operators can trust that these products are technically feasible for their marine application and equipment. No one has to worry about not meeting EPA regulations due to the lack of technical feasibility."
Among the original equipment manufacturer (OEM) approvals held by EnviroLogic products are Berg Propulsion, Blohm + Voss, IHC Sealing Solutions, Schottel, SKF, Thrustmaster and Wartsila. In addition, the products meet the specifications required by Brunvold, Kamewa and Rolls Royce. Key component and seal approvals held by EnviroLogic products include ATA, Chesterton, John Crane, Klingelnberg, Ortlinghaus, Simplex and Wartsila UK/Japan. EnviroLogic products also meet a wide range of industry performance specifications.
Marine applications contain a variety of equipment and machinery that requires lubricants, oils or greases. The list includes deck hydraulics (winches and cranes), stabilizers, bow...
The unique lubricant formulas developed by RSC Bio Solutions' chemists and engineers are designed to meet or exceed the performance attributes of many conventional products.
There is growing concern regarding the environmental impact and associated costs of petroleum based fluid discharges. As environmental enforcement agencies increase pressures and costs for...