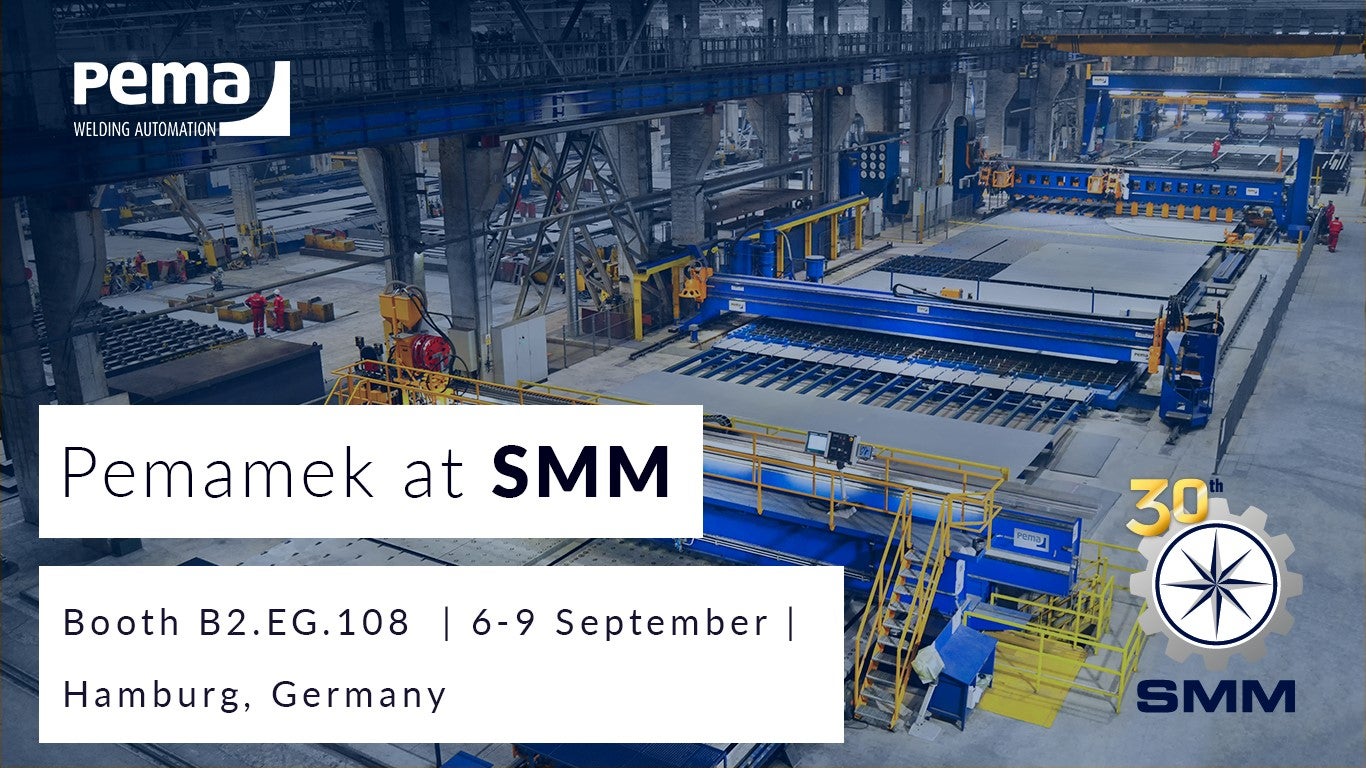 We are excited to join the SMM on 6-9 September in Hamburg, Germany. We look forward to seeing you and discussing new innovations, welding automation, and robotics for shipbuilding.
In the recent years, the increased amount of automation and integration of production lines has challenged manufacturers to rethink their production strategy. Deep know-how expertise combined with technologically advanced solutions allows Pemamek to serve our customers with ideal, personalised solutions- from a single piece production to high-volume mass production.
At our booth, you can learn more about
Robotic Welding
Shipyard Automation
Increasing manufacturing capacity
If you have any questions before the event, we are happy to help. You are warmly welcome to meet us and many others at the event!
Jukka Rantala, Oliver Decker, and Tommi Reponen from Pemamek will be attending the event, together with our partner HGG. You will find us at booth B2.EG.108.