Southerly Designs offers a wide range of designs incorporating many variants of patrol craft, crew and offshore support vessels, fishing boats, pilot boats, ferries and leisure craft, which are all delivered as a complete design package for the shipyard or owner.
Southerly Designs has an office in Port Denison equipped with the best in CAD/CAM hardware and software, backed up by an extensive database of real-world data from the many vessels built to our designs. We are able to provide a complete design service, from 2D / 3D conceptual design through to class approval and nested plate kits.
Offshore support and crew boats
Southerly Designs has built a reputation for the successful design of crew and fast support vessels for the oil and gas industry. We have designed vessels from 8m to 55m in length, to numerous internationally recognised classes and guarantee a design that will match clients' specifications and expectations.
Our designs feature practical and comfortable layouts for crew and rig personnel accommodation, and high-strength cargo decks designed to accept a wide variety of cargo needs carried on a highly efficient hullform.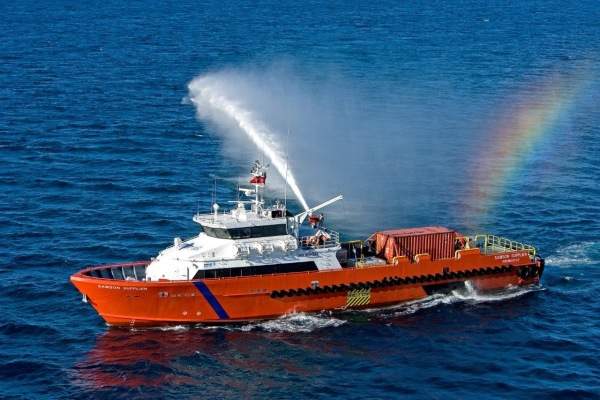 Southerly Designs' highly successful Gen 1 series 40.3m crew boats.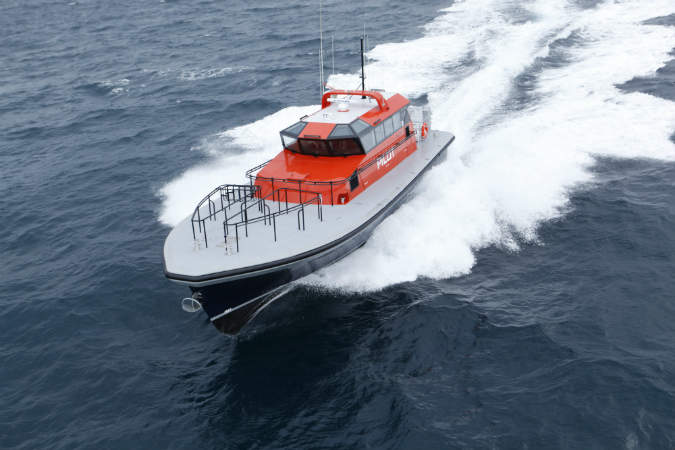 The award-winning 'Berkeley' class Pilot boats from Southerly Designs provide exceptional handling and control.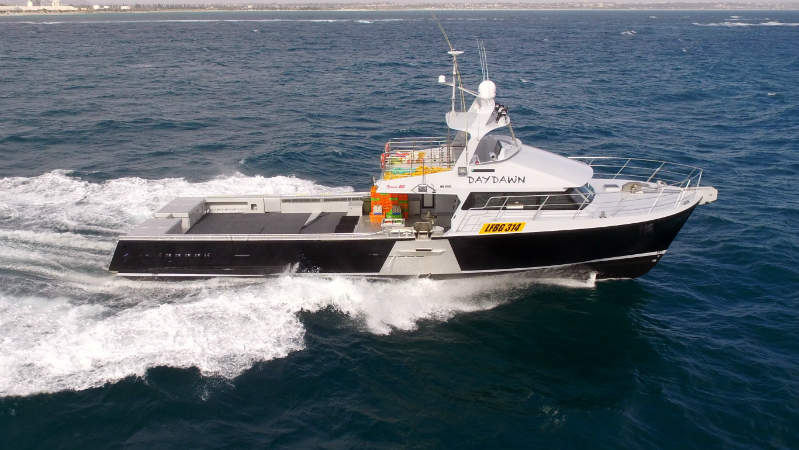 The company provides its award-winning, state-of-the-art 24m lobster fishing vessel. Similar designs are available in a range of sizes. The vessel is suitable for many types of fishing and other applications.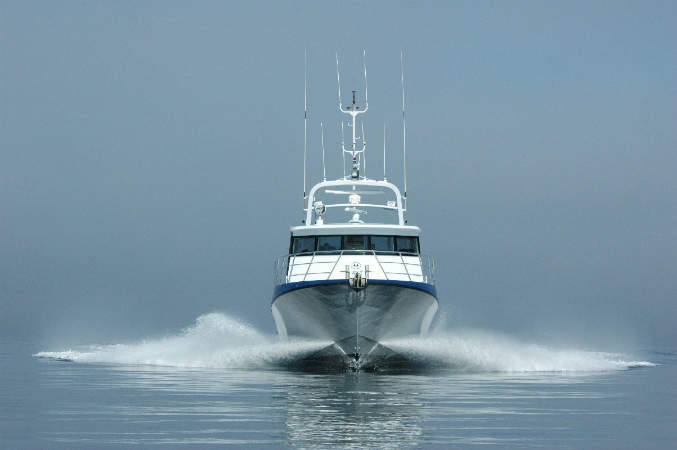 One of the company's many patrol vessels.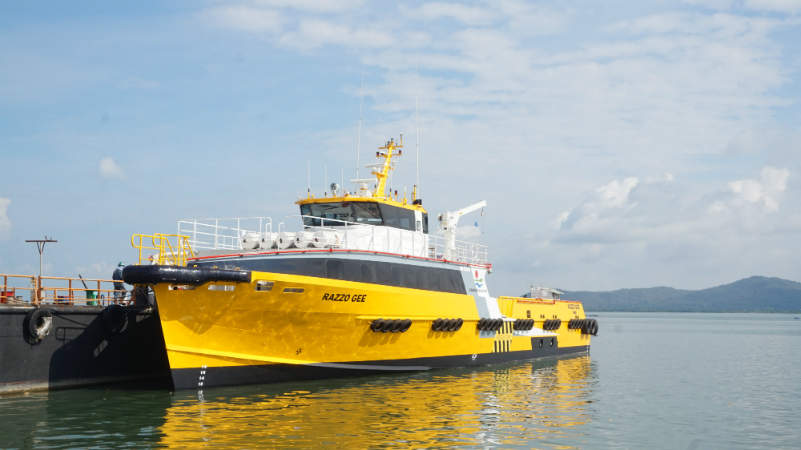 The Gen 3 40.3m crew boat features the most efficient hull in its class.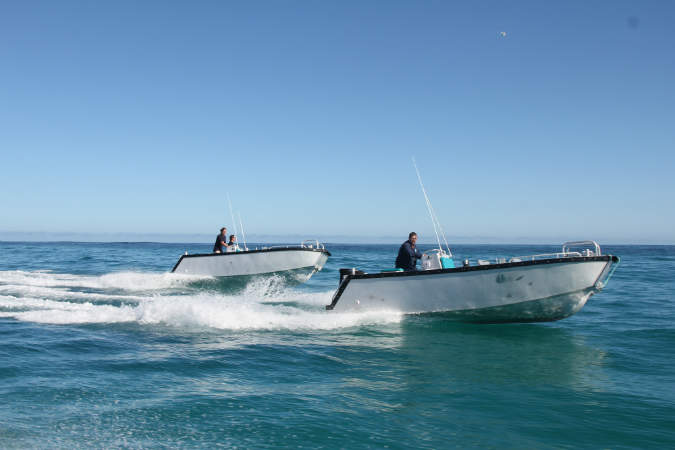 Suitable for many applications, the versatile 6m Eco-Tender is designed for crew transfer and beach landings.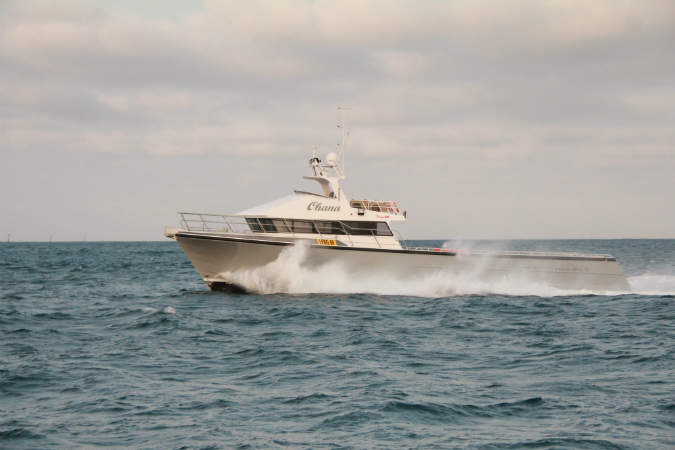 Southerly Designs provides its 23m fast lobster vessel 'Ohana'. Our lobster boat designs are equally at home as they are small offshore support vessels.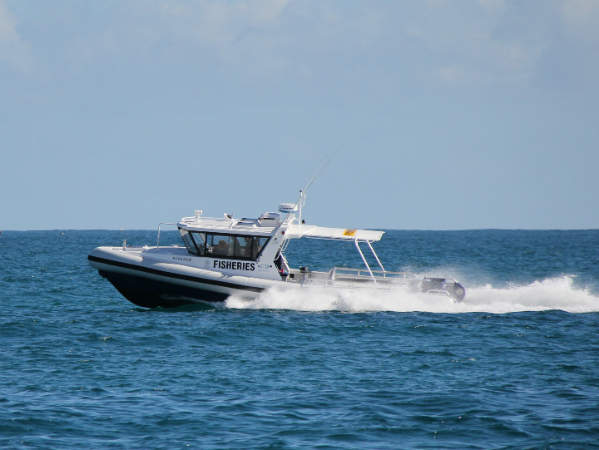 The company offers a range of rigid-inflatable boats (RIB), including this 10m water jet-powered RIB patrol vessel.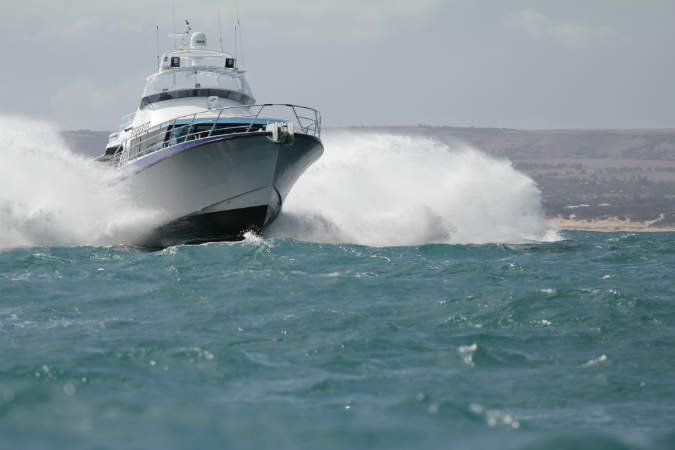 The 20m Fisheries Patrol vessel is suitable for maritime security roles, offering exceptional seakeeping and improved comfort.
Outside of Australia, these designs are offered under an exclusive partnership with Strategic Marine.
Patrol and military watercrafts
Southerly Designs has a large database of patrol vessels for a wide range of applications, many of which are in service with government authorities in Australia and South East Asia. New designs are always being added, and we can custom design for any application.
We have proven designs for offshore and harbour patrol, high-speed interception and general patrol craft. Our designs are backed up by proven performance in the field and we have the experience to deliver designs that will exceed the most demanding specifications.
Fishing vessels
Southerly Designs director John Fitzhardinge began designing fishing vessels for the West Australian rock lobster fishery in the 1960s. His designs quickly became the standard 'WA Crayboat' and the evolution of his design work, which incorporates the best new ideas and technologies, means Southerly Designs can offer the most modern, efficient vessels to the fishing industry.
We have also designed a number of vessels for deepwater line fisheries, crabbing and fish farming, and have the experience to custom design for any application.
All Southerly fishing vessels feature highly efficient hulls proven at sea by many satisfied fisherman over the years. Built in high-quality marine-grade aluminium alloy to standards that exceed class requirements, a fishing boat built to a Southerly Design is there for the long-haul.
Pilot boats
Southerly Designs has recently introduced a range of Pilot Boats that combine the legendary sea kindly Southerly hulls with innovative features and practical arrangements to facilitate the greatest level of comfort and safety for pilotage operations.
These vessels have been turning heads and impressing Pilots and crew since their debut in 2015, with unrivalled comfort stability and handling.
Our pilot boats feature aluminium hulls that can be combined with either an integrated or resilient mounted superstructure constructed in FRP or aluminium, wide side decks, innovative fendering system and large multifunction aft deck.
Utility vessels
Southerly Designs provides customised solutions for all types of general and special purpose workboats. We have vessels in service for: crew transfer, general cargo, refuelling, live lobster transport, landing craft, harbour work vessels, line handling, and marine survey roles. We can design a bespoke solution for your specific needs or adapt one of our existing vessels.
Small watercraft
Recreational fishing vessels, small utility vessels, RHIBs and other small vessels from 5m-10m are well represented in the Southerly portfolio. The small types receive the same care and attention as all the larger vessels and exhibit the same standards of strength practicality and sea keeling.
Ferries, yachts and tourist vessels
In addition to our core vessel designs outlined above, Southerly Designs has also designed a range of other vessels. These include cat and monohull ferries up to 40m, motor yachts, and tourist vessels.
The designs feature modern aesthetics and practical layouts, backed up by the same attention to detail and solid structural design common to all Southerly Designs.
For more information on our services and to talk to us about how we can help you, please visit our website using the details below.