Granly Diesel has been a distributor of Cummins for more than 50 years. We provide sales and service of new engines for marine and industrial applications.
Cummins provides a complete line of propulsion, generating set and auxiliary power solutions designed specifically for the challenges of commercial marine applications worldwide.
Marine application engineers and qualified marine technicians advice
Cummins uses an experienced team of technical and market experts focused on the commercial marine industry and its customers. Factory-trained marine application engineers help clients get the right spec for their vessels, and qualified marine technicians keep clients up and running once in-service.
Worldwide engine support and spare parts
The marine-certified Granly Diesel distributors provide Cummins products and services are backed by comprehensive warranties, which are consistent and valid worldwide.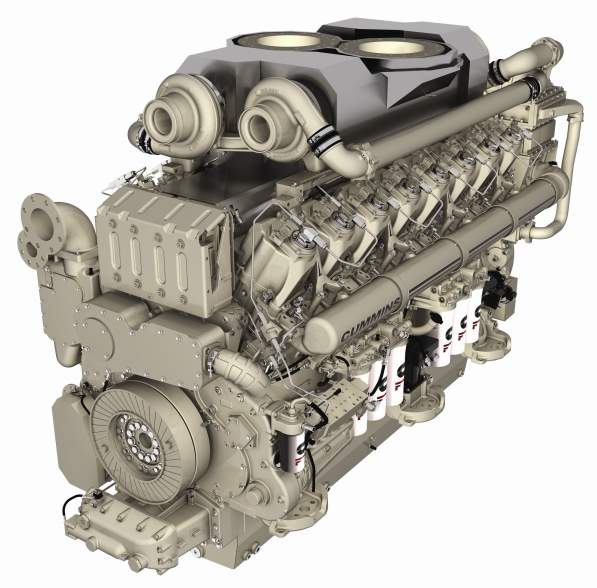 Granly Diesel distributes Cummins engines and related products such as emission solutions, fuel systems, air-handling, filtration, and electrical power generation systems.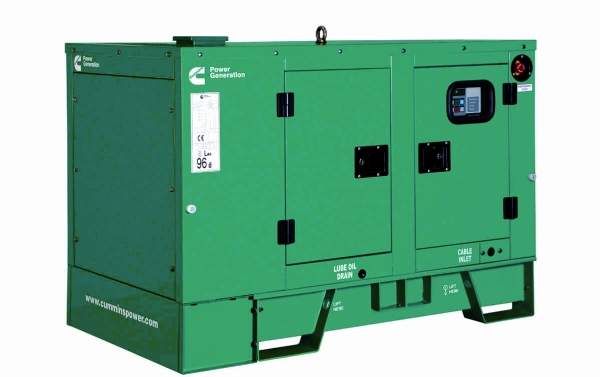 The Granly Diesel distributed Cummins C Power marine generator sets offer durable and functional diesel-electric applications for marine applications.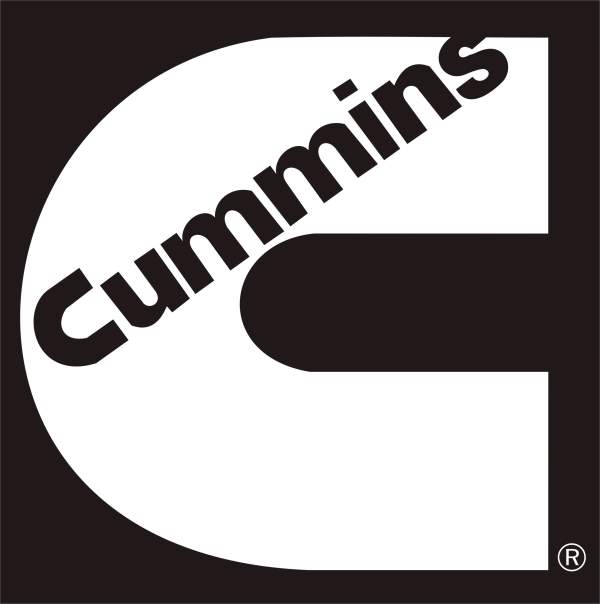 Granly Diesel has been a distributor of Cummins products for more than 50 years.
Cummins work with customers to create a comprehensive customer support plan, which details its worldwide support, a spare engine programme and its worldwide parts availability.
Clean and fuel-efficient marine engines
Cummins have a commitment to producing the cleanest and most fuel-efficient products, and take new regulations as an opportunity to leverage the full extent of our technical expertise and leadership on behalf of our clients.
US-based Cummins design products that meet IMO's Green Passport requirements and offer premium options to minimise your carbon footprint.
The ELIMINATOR oil filtration system eliminates the need for lube oil filters, while on-engine fuel filter replacement cartridges provide more cost-effective maintenance and disposal solutions.
Emissions standards compliant clean-air marine engines
Cummins engines provide the highest level of reliability, durability, safety and performance. At the same time, Cummins is committed to meeting clean air standards worldwide.
The Granly Diesel distributed products help clients navigate the increasingly more complex MARPOL IMO, US EPA and European Union emissions requirements.
Granly Diesel offers a full range of products to meet standards, including a wide range of electronically and mechanically controlled engines.
Worldwide technical sales support
Cummins' centres of excellence (COEs) in the US and Singapore provide worldwide technical sales support in partnership with local distributors, including Granly Diesel.
Dedicated commercial marine team support
All COE genset packages are backed by Cummins' dedicated commercial marine team and are supported by more than 7,100 Cummins distributors and dealers worldwide.
Design and validation testing on marine equipment
Cummins' COEs use the company's standard work processes and procedures to perform design and validation testing on integrated equipment. Every system is fully tested to verify that it meets all performance criteria.
Filtration, exhaust, coolant, propulsion and turbo marine technologies
Cummins Filtration Fleetguard products are the industry leader in filtration, exhaust, coolant and chemical technologies for diesel and gas markets, offering dependability and reliability beyond OEM specifications and customer requirements.
Cummins Generator Technologies offers premium quality AC generators from 0.6kVA to 20,000kVA.
Cummins Power Generation provides a comprehensive line of products that can be found in recreational vehicle, marine, commercial mobile, residential standby and portable applications.
Cummins Onan branded products, designed, manufactured and distributed by Cummins Power Generation, include marine generators for boats and yachts.
Cummins Turbo Technologies manufactures turbochargers for the medium-heavy-duty diesel engine market, and has a reputation for bringing innovative and dependable solutions.
Variable-speed propulsion solutions for marine applications
Cummins offers a complete line of variable-speed propulsion solutions from 230hp-4,000hp, designed specifically for the challenges of commercial marine applications. The Cummins propulsion line includes the mechanical K and N Series, as well as the electronic Quantum Series.
Both the N Series and the K Series have proven reliable and durable in tough marine environments for more than 25 years. Many of the NTA855 and KTA19/38/50 propulsion ratings are now certified to meet the more stringent IMO Tier II global emissions standards.
The Quantum Series product line, introduced in 2005, complies with the US Environmental Protection Agency's stringent Tier 2 emission standard.
Constant-speed auxiliary power solutions
Cummins provide a complete line of constant-speed auxiliary power solutions from 104hp-4,000hp designed specifically for the challenges of commercial marine applications. Cummins also offer custom diesel-electric genset packaging through Granly Diesel.
Durable and functional ship service and diesel-electric applications
Cummins C Power marine generator sets offer optimum durability and functionality for primary ship's service and diesel-electric applications. Designed specifically for the challenges of harsh marine environments, each C Power genset features a Cummins base engine and alternator.
Every major component of a C Power generator set, including the engine, alternator and control system, is either designed and manufactured, or integrated, by divisions of the Cummins family. All elements of the C Power generator set are engineered to operate in complete system harmony for optimal performance and maximum efficiency.
About Granly Diesel and Cummins
Founded in 1919 Cummins has a long history powering commercial marine applications. Cummins is a corporation of complementary business units that design, manufacture, distribute and service engines and related technologies, including fuel systems, controls, air-handling, filtration, emission solutions and electrical power generation systems.