Norsafe is one of the oldest boat-building companies in Norway specialising in lifeboats. The company produces a full range of free-fall boats and fast rescue boats with davits. Since its foundation in 1903, Norsafe has supplied more than 25,000 lifeboats to the global ship market.
All boats and associated equipment have been approved in accordance with Solas 1983/96 and subsequent amendments and are EC labelled in accordance with the Marine Equipment Directive.
Lifeboats, rescue boats and davits
Norsafe is the global market leader in marine life-saving systems – lifeboats, rescue boats and davits, all integrated into a total safety solution for the merchant and offshore markets. Our wide product range covers most needs for lifeboats, rescue boats, daughter crafts and davits, including: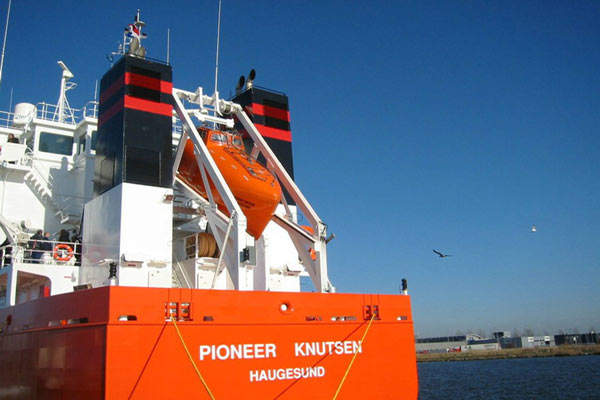 GES 18 with HD 18 davit.
Magnum 850 TwinJet for the Australian customs service.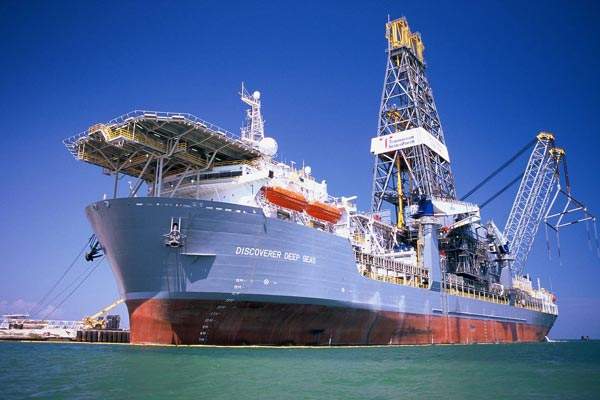 Norsafe 10,7m TELB for Discoverer Deep Seas FPSO.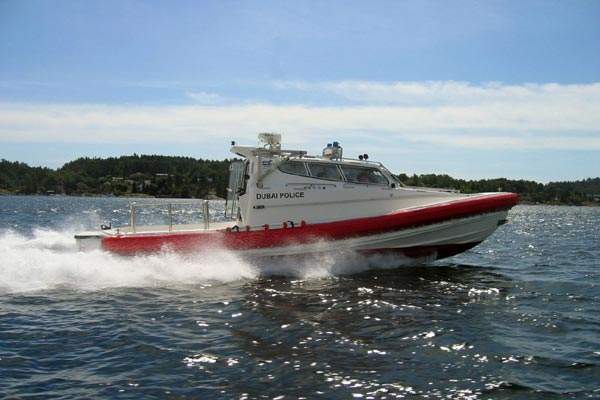 Munin 1200 TwinJet for Dubai Police.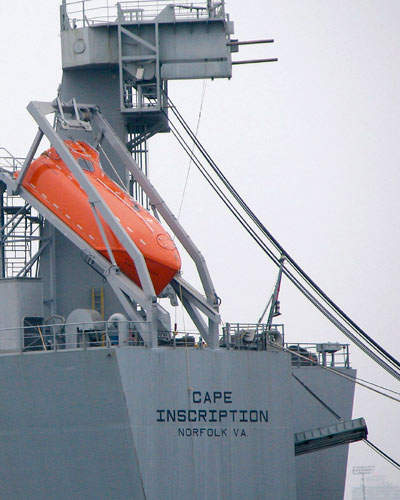 GES 30 with HD 30 davit.
Conventional lifeboats up to 150 persons
Free-fall lifeboats up to 90 persons
Fast rescue boats up to 8.5m
Fast rescue crafts up to 12m
Fast daughter crafts up to 24 persons
Norsafe manufactures the largest free-fall lifeboat in the world, certified for drop heights of up to 51m, and has also received several design awards and world records for its products. Norsafe supplies and sells davits to fit all of our boats, but we also sell davits separately.
Totally enclosed lifeboats (TELB)
The smallest boats in the lifeboat range are approved both as lifeboats and rescue boats. Our largest totally enclosed lifeboat (TELB) has a capacity of 136 people and is the largest on the market. All boats and associated equipment have been approved in accordance with SOLAS 1983/96 and subsequent amendments and EC labelled in accordance with the Marine Equipment Directive.
A fire protecting spray system pump takes seawater from the lowest possible location under the boat. The compressed air system has sufficient capacity to provide air for the maximum number of personnel and engine combustion for a minimum of 10min. The over-pressure inside the boat prevents ingress of toxic fumes or gas.
Free-fall lifeboats
A large number of ships are equipped with our free-fall lifeboats. The benefits are clear: during rapid evacuation in emergencies, the boat slides out from a ramp on-board the ship and enters the water, with a high positive forward motion, well away from the ship.
Passengers are safe and secure in an enclosed cabin, securely strapped to anatomically shaped seats. The lifeboat system is robust and can withstand high winds, powerful waves and extreme weather conditions.
Our largest boats can withstand drops from heights of up to 40m and are highly space-efficient. We supply davits specially designed for our free-fall lifeboats and can adapt davits to suit all on-board conditions. The Norsafe HD davit system is especially designed for safe and efficient launching and retrieval of Norsafe free-fall lifeboat.
Rescue boats
Norsafe offer the market's widest range of rescue boats and daughter craft for ships, which combine superb seaworthiness with manoeuvrability and speed. The rescue boats are made of GRP and have a low freeboard to facilitate rescue operations. They are self-bailing, have ample deck space, a self-righting system and a sturdy foam-filled fender and are supplied with a diesel inboard motor with water jet propulsion or outboard engines.
Our specially developed davits, with shock absorbers and tension system for severe weather, allow our rescue boats to be launched from a mother ship even in heavy seas.
Daughter crafts and patrol boats
Norsafe also offers a large range of boats intended for daughter craft, police or patrol boat operations. They can also be used by customs, inspection, or other duties that require the combination of superb seaworthiness, excellent maneuverability and speed. They can be installed with both single and twin installations of diesel engines and waterjets.
The largest boats can also be installed with twin surface drives for optimum speed. The boats are delivered with shock absorbing seats for crew and can be configured in many possible ways to best suit customer requests and requirements.
Lifeboat service
Worldwide service is a growing business segment, into which Norsafe puts a lot of effort. Norsafe, along with our global network of certified service agents, offers service globally. As part of the overall service concept, Norsafe offers training for service agents, crew, inspectors etc. at our training facilities in Norway.