Pedro
High-Quality, Custom-Made Furniture for Cruise Ships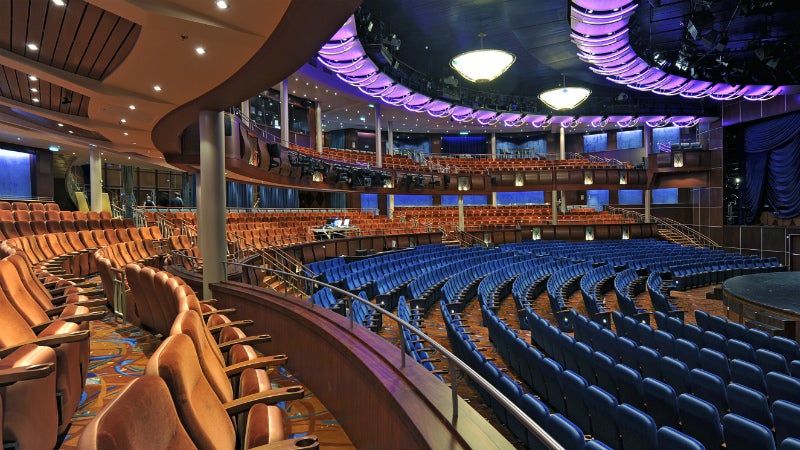 Pedro Marine delivers long-lasting, high-quality furniture and full-project interior concepts for cruise ships.
The company's solutions are the result of active research and development, executed in co-operation with designers and customers.
Fixed furniture solutions for cruise ships
For almost 30 years, Pedro has provided customers with fixed furniture, as well as assembly and design services.
The company has supplied theatre sets to a number of clients, including Carnival Cruise Line (CCL), Costa, Color Line, Hapag Lloyd, Royal Caribbean Cruises (RCCL), Tallink, Viking Line, AIDA and TUI.
Upholstered, loose furniture for cruisers, vessels, cabins and hotels
Pedro manufactures upholstered loose furniture for cruisers, vessels, cabins and hotels. The company's loose and fixed furniture portfolio includes sofa beds, flat beds, chairs and dining groups.
The company's products are the result of design and production relationships with its customers, designers and partner corporations. For example, its ON sofa bed was designed and developed for customers requiring sofa beds with optional double-bed or twin-bed designs.
Custom-made furniture solutions
The majority of Pedro's furniture solutions are custom-made. The products are made locally in Lahti, Finland, by highly skilled professionals using only the highest quality materials and innovations, such as flame-retardant foam.
This enables the company to provide domestic decorators with high-quality furniture tailored to their requirements.
Environmentally friendly furniture solutions
Pedro's products are designed to reflect and support environmental values.
Waste produced during the manufacturing process is recycled and re-used at Lahti's internationally recognised, modern and efficient reprocessing facilities.
Pedro ensures an environmentally friendly production process by manufacturing furniture locally with recyclable materials, minimising byproducts, and collaborating with carefully chosen partners.
About Pedro
Established in 1988, Pedro is a leading manufacturer of special furniture, such as chairs and sofas for private accommodation, public premises and ships.
In addition to nearly 50 dealers in Finland, Pedro has resellers in Sweden, Holland, Germany and Russia.
Mein Schiff 3 is the first cruise liner of the 'feel-good fleet' being built by STX Finland at its Turku Shipyard, for the German cruise operator TUI Cruises, which is a joint-venture between German tourism company TUI and Royal Caribbean Cruise Line.
PEDRO is a well-known furniture maker to ships and cruisers. We have almost 30 years' experience in furniture making. The latest cruisers we have furnished were in Finland, Germany and Japan. The special furniture market sector has hard competition, but Pedro has good experience and values.
Pedro
Tehdastie 4-6
FI-15560 Nastola
Finland