Fuel Mechanics specialises in the service and sales of marine fuel injection equipment and governors. We are the official sales and service agents for L'Orange, Bosch, Diesel-Kiki and Woodward.
Service agents for L'Orange, Bosch, Diesel-Kiki and Woodward
L'Orange, Bosch, Diesel-Kiki and Woodward provide us with the ability to supply OEM fuel injection and governor parts for engines manufactured by Wärtsilä, Rolls-Royce Bergen, MaK, Sulzer, MAN, MAN B&W, MTU, KHD, Caterpillar, SEMT Pielstick, ABC, Crepelle, Daihatsu, Yanmar, MHI, Mirrlees Blackstone, Allen, Nohab, Paxman and SKL.
Our stock of exchange fuel pumps, fuel valves and governors is second to none. We have complete fuel pumps and fuel valves available from stock for Sulzer RTA62s / 76s / 84s, Sulzer 25s / 30s, B&W K90s / K90-98MC-Cs, MaK 453s, MAN L20s / 27s, B&W GFCAs, 60 and 70MCs, Crepelle SN2s, Wärtsilä Vasa22s, Wärtsilä Vasa32s, Bergen Ks, Mirrlees MB275s, Mirrlees ESLs, Mirrlees K Majors and many more.
Woodward governors
We have an extensive stock of Woodward SG, PSG, UG, PGA and EGB governors for exchange, as well as Diesel-Kiki RHD and Regulateurs-Europa series parts available from the shelf. If you advise us of the governor designation number we will be able to build and set your governor to the exact speed-settings and specifications you require.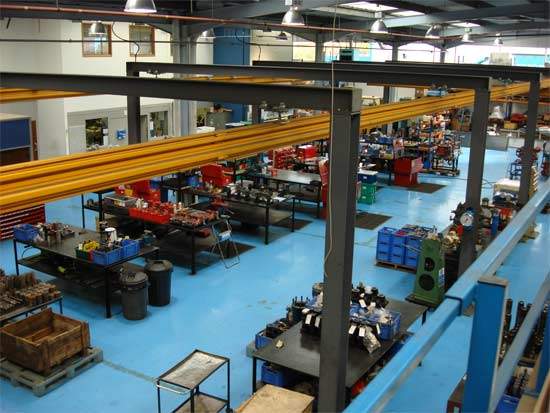 Fuel Mechanics is the largest purpose-designed fuel injection and governor service facility in Europe.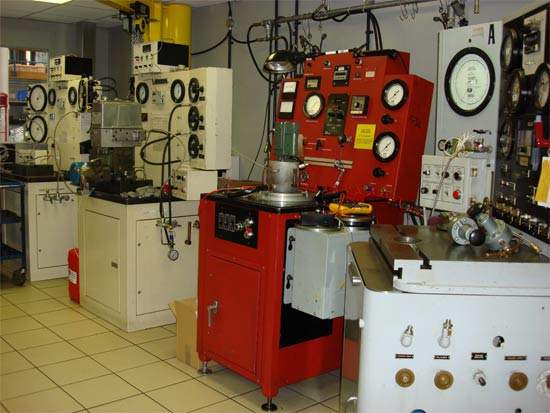 Our governor workshop is equipped with four test rigs capable of testing all types of governors including electronic units.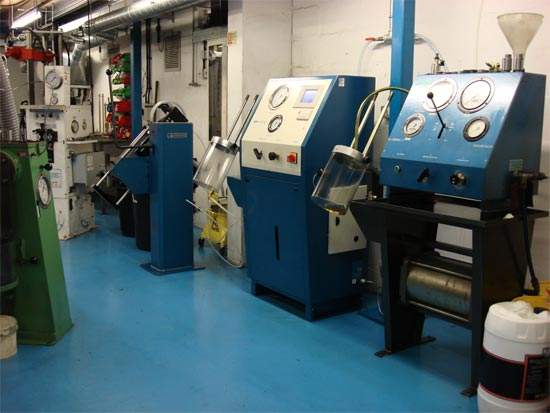 Our fuel valve department has the latest MAN B&W test equipment suitable for the slide-valve type injectors.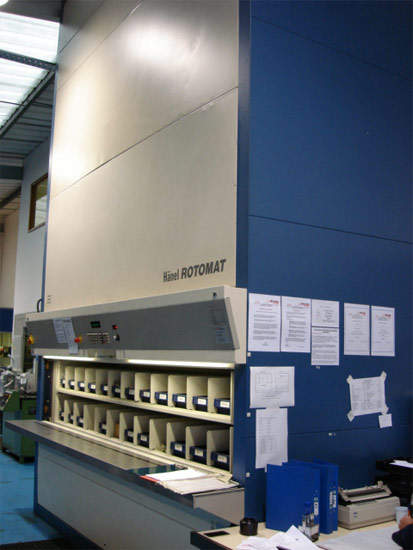 Computerised storage and parts locating system is used at Fuel Mechanics, ensuring efficient response and despatch.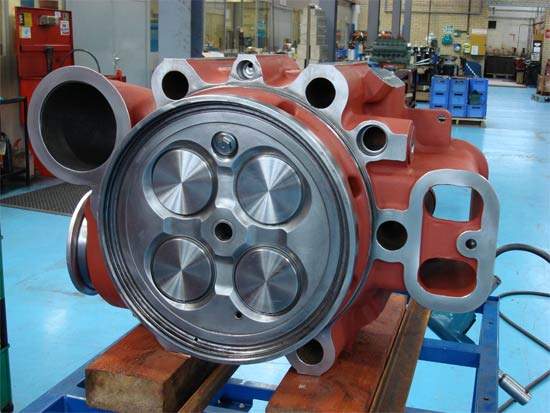 We carry out service and repair to cylinder heads and associated equipment.
Marine fuel injection
Our fuel-injection technicians have access to the very latest in test and overhaul equipment. Our test shop is equipped with Hartridge and Merlin heavy-duty test rigs that allow us to calibrate multi-cylinder fuel pumps up to 20-cylinder configurations, or single-cylinder fuel pumps such as Wärtsilä 38-46s, Pielsticks, Paxman RPHs and RP200s, Mirrlees Ks, and MB275s.
We also have all the pneumatic test equipment for Wärtsilä Vasa 22 / 32 fuel pumps. When we overhaul block-type fuel pumps such as the RTA series, the blocks are blanked and tested to 1,250bar using Obel-P pneumatic equipment. Any pump block overhauled by us is certified as pressure tested and crack-free.
We are constantly upgrading equipment to cater for the most modern engine applications, such as the electronic and common-rail technology advancements.
Testing Woodward governors
Our governor workshop is also totally equipped. We have a total of four Woodward test benches on which can test any type of Woodward governor. We also have all the test equipment necessary for the calibration and setting of the electronic governors and actuators.
Fuel pumps, fuel injector valves, fuel nozzles and governors
We supply and service the following equipment:
L'Orange fuel injection equipment
DUAP fuel injection equipment
OMT fuel injection equipment
Bryce fuel injection equipment
Woodward fuel injection equipment
Woodward governors
Diesel-Kiki governors
Zexel governors
Regulateurs-Europa governors
Cylinder-head service
We also offer service of cylinder heads, inlet / exhaust valves and valve housings. Our workshop is equipped with the latest Chris-Marine equipment, which allows us to carry out overhauls to even the largest applications.