Rolls-Royce is a global leader in ship design, marine propulsion, engineering, hydrodynamics and systems integration. It offers a broad spectrum of products and systems across the marine market.
Today more than 20,000 commercial and naval vessels worldwide use Rolls-Royce equipment, and the company also powers 400 ships in 30 navies.
Ship design, integrated system solutions and ship equipment
Concept design
Complete vessel designs and integrated equipment packages
Diesel engines
Gas engines
Gas turbines
Mechanical, electrical and hybrid propulsion systems
Integrated propulsion and manoeuvring
Fixed pitch and adjustable bolted propellers
CP propellers and shaftlines
Reduction gearboxes
Azimuth thrusters for main propulsion, manoeuvring or dynamic positioning
Tunnel thrusters
Rudders
Steering gear
Deck machinery
Electrical systems and switchboards
Control, automation and condition monitoring
Stabilisers
Dynamic positioning
Design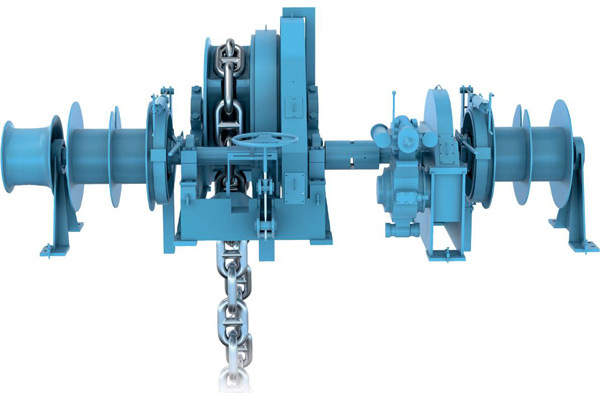 Rolls-Royce deck machinerty is module based, allowing systems to be built up with drums, cable lifters and hydraulic or electric drive as required.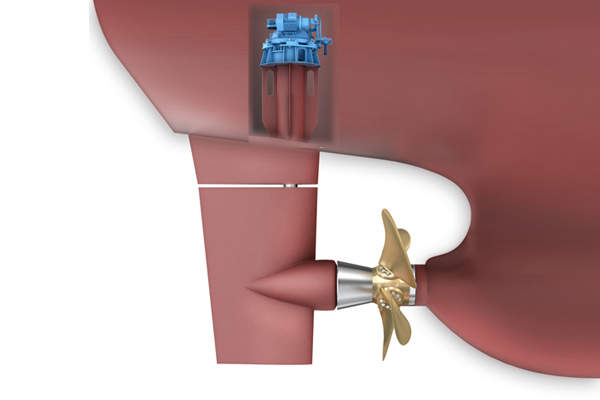 Promas integrates the propeller and rudder in a hydrodynamically efficient system offering significant fuel and emissions savings.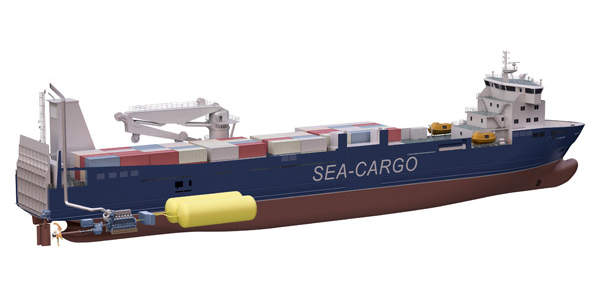 Roro ship equipped with complete Rolls-Royce propulsion systems fuelled by LNG.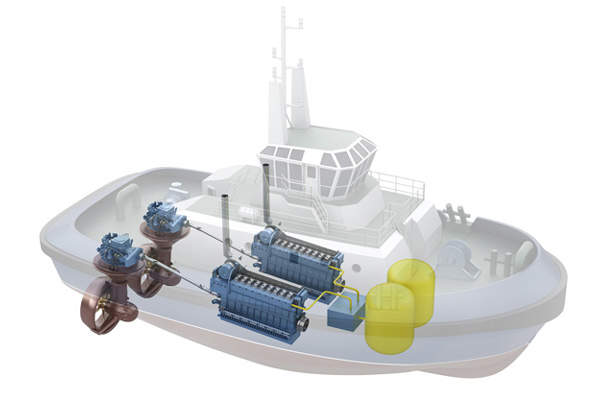 Shiphandling and escort tugs are well suited to LNG fuel, cutting CO2 and NOx emissions, as this Rolls-Royce design shows.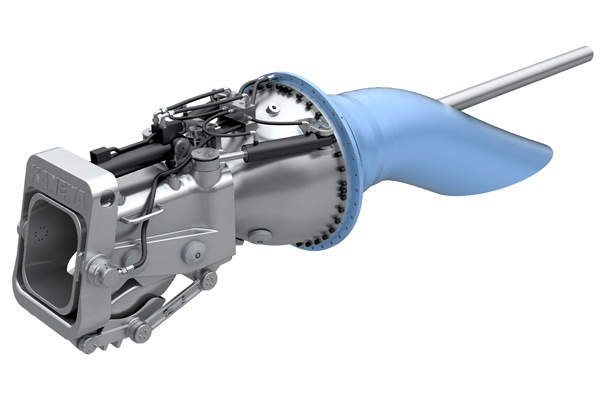 The new S3 series waterjets in stainless steel provide efficient propulsion for larger fast ferries and naval vessels.
Rolls-Royce provide complete design, systems and equipment packages for many types of vessel, including ropax and roro vessels, offshore service vessels, fishing boats, coastguard vessels and ice-going ships. Concept design and integrated system solutions are offered for many others.
As shipowners increasingly turn to liquefied natural gas (LNG) as a fuel, Rolls-Royce designs, engineers and supplies complete systems 'from the bunkering flange to the propeller thrust' using proven equipment and experience from vessels in service. Ship designs optimised for LNG fuel can also be provided.
Propulsion
Rolls-Royce is a global leader in design and manufacture of marine propulsion systems. These range from individual items of equipment such as propellers, azimuth thrusters or engines, to complete integrated ship systems including controls and condition monitoring.
Engines
Medium speed diesels in the Bergen range for distillate and heavy fuel, with powers up to 8,000kW. These engines can be supplied as propulsion engines for mechanical drive, gensets for diesel electric propulsion or as marine auxiliaries for large vessels.
Gas engines using LNG as fuel, with unit powers up to approx 7,000kW. These gas engines use the proven Rolls-Royce lean burn combustion technology to provide high output with low fuel consumption and much reduced CO2, NOx and particulates emissions compared with liquid fuel engines. For mechanical drive or as gensets.
Rolls-Royce marine engines meet IMO NOx and Clean Design class requirements without additional off-engine exhaust treatment.
Gas turbines for propulsion or as part of a GT/diesel electric system. Marine aero-derivative turbines in unit powers up to 36MW.
Propellers
Fixed pitch propellers up to 10m diameter
Adjustable bolted propellers
Controllable pitch propellers in nickel aluminium bronze or stainless steel for all applications including highest ice class
Gearboxes
Single input single output marine reduction gears with wide choice of torques, ratios and shaft offsets. Many power take-off options.
Azimuth thrusters – 360 degree steerable, mechanical or electric drive
Conventional azimuth thrusters with pushing propellers, open water or nozzle, CP or FP propellers
Azipull thrusters with streamlined underwater unit and pulling propeller, CP or FP
Contaz with contrarotating propellers
Swing up and vertically retractable azimuth thrusters
Combined azimuth and tunnel thrusters
Tunnel thrusters with FP or CP propellers
Waterjets
Aluminium and stainless steel waterjets to suit high speed vessels, from workboats to large fast ferries to naval vessels. The full range of Rolls-Royce waterjets spans input powers from about 200kW to more than 40,000kW per jet unit.
Complete propulsion systems
Rolls-Royce designs, engineers and supplies complete propulsion systems with mechanical, diesel electric, gas electric or hybrid transmissions.
The company has recently expanded its power-electrical capability and provides complete ship electrical systems including switchboards and variable frequency propulsion drives.
Motion control
Rolls-Royce is a major manufacturer of steering and stabilisation systems for both commercial and naval vessels The range includes steering gear to suit ships of all sizes, with conventional or flap rudders, passive tank stabilising and anti-heel systems, and retractable or fixed fin stabilisers including stabilisation at rest.
Deck machinery
A full range of deck machinery is offered, based on modular construction so that tailormade solutions can be provided at an economic price. Systems can be supplied with low presssure or high pressure hydraulic drive or multi speed or frequency controlled drive. There are specialised winches for offshore vessels and fishing boats, and ship-to-ship replenishment at sea systems for naval forces.
Support and service
Rolls-Royce has a worldwide aftersales support and service organisation, with experienced service engineers and technicians at key locations based at service workshops. Since Rolls-Royce marine equipment has a very long service life, many older items of equipment can be upgraded during overhaul. The product range has grown by development and acquisition, and many legacy brands are supported, including: Aquamaster, Liaaen, Peilo Teknikk, Normo, Norwinch, Ulstein Propeller, and Hinze.